Original 1913 Newspaper Transcriptions of Mary Phagan Murder Articles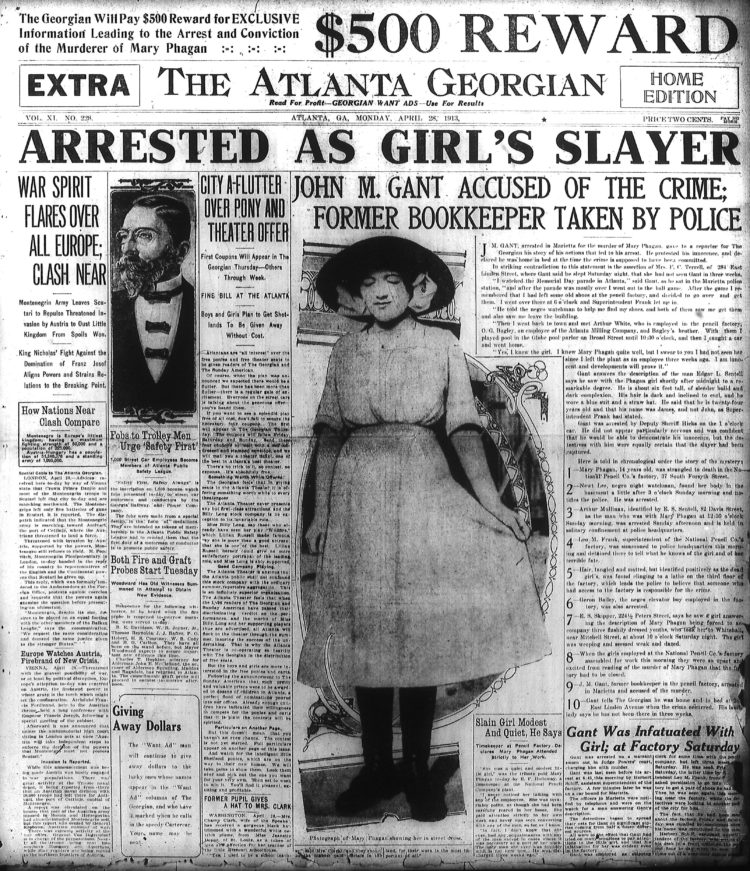 EXCLUSIVE to LeoFrank.info, original and careful transcriptions of articles from the three major Atlanta newspapers in 1913, concerning the murder case of Mary Phagan, will be appearing periodically as they are completed. Thanks to complete transcription and hand re-typing, readers can now peruse and search the newspapers of the day (Atlanta Georgian, Atlanta Journal, and Atlanta Constitution) in improved clarity and from their homes and offices, as well as in a more consolidated format.
In the past, low quality PDF scans — not suitable for OCR transcription — had to be read in their entirety to locate a single fact or word of interest. Before the PDFs, researchers would have to travel to a distant research library to examine the fragile originals. In addition to the text, every relevant photograph is included.
From the front page headlines immediately after the murder, the suspicion and arrest of Leo Frank, the coroner's inquest question-and-answer sessions, to the trial jury's verdict — now, for the first time, the newspaper coverage of the entire case is readily available for researchers and the public to access at their convenience!
Please visit LeoFrank.info for regular updates on these ongoing transcriptions.