The Hedge Fund Billionaires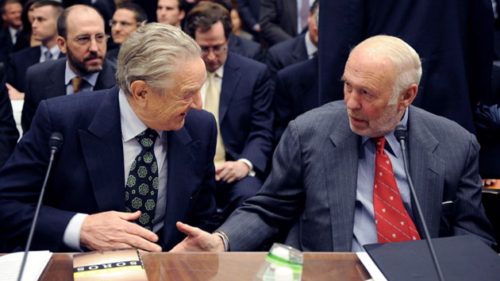 by Andrew Hamilton
FORBES MAGAZINE recently ranked the richest hedge fund managers in the United States by estimated net worth. The latter figure represents the estimated personal wealth of the managers, not the assets of the hedge funds they oversee.
Twenty-four of the 32 names on the list (75%) are Jewish. Of the 10 wealthiest, 8 (80%) are Jewish. (ILLUSTRATION: George Soros, left, and James Simons)
Hedge funds are investment vehicles that pool capital from a limited number of sophisticated (read: wealthy) individuals or institutions and invest it in a variety of assets in frequently complex ways. Most employ sophisticated, high tech, and often ethically and legally dubious strategies to capture large, quick capital gains far outstripping normal investment returns.
The supposedly sophisticated investors pay the hedge fund manager a management fee of 2% of the assets under management — in some cases higher if the manager is in demand. On top of these liberal management fees, hedge funds charge a so-called "incentive fee." Many funds adhere to a "two and twenty" structure: 2% of assets under management plus 20% of all profits, though some incentive fees run as high as 50%.
Many hedge fund managers have become multibillionaires. By and large, hedge funds are a parasitical drag on the productive portion of the economy, their operators focused on making a quick buck by breaking up or merging corporations, "blackmailing" managements into paying them to leave companies alone, stripping and selling off corporate assets, loading companies with debt, demanding higher dividend payouts — anything and everything that might conceivably turn a large, quick profit regardless of the long-term consequences to corporations, managements, employees, rank and file shareholders and bondholders, or the communities in which companies do business.
It is a lucrative racket.
Many hedge fund managers, such as Bill Ackman and Paul Singer, officiously enlist government agencies and officials in their crusades against businesses, using the power of the state to get what they want from corporations, or in Singer's case even foreign governments.
Ackman surreptitiously paid anti-White, government-sponsored racist groups to attack Herbalife, a company whose stock he had sold short.
As one would expect from this brief description, Jews are heavily overrepresented in hedge fund management.
More often than not the privileged Jews turn around and use the vast wealth they've skimmed from the productive sector of the economy to advance anti-White, pro-Jewish, and Left-wing causes, thereby harming America and the world in two ways — economically through callous and shortsighted market operations, and politically through their "philanthropy" and lavish political donations. George Soros has done enormous harm to Whites worldwide in this manner.
Paul Singer is another such individual. He pushes homosexuality and other Jewish causes within the Republican Party and at elite gatherings in Davos, Switzerland and other places.
Unlike the so-called "robber barons" of yore, who in most cases were economically productive and innovative men, there is no media or academic crusade against today's robber barons. Despite their social and economic power and privilege the names of hedge fund managers are virtually unknown even to educated and informed people, never mind the general public.
The fact that they are unknown thanks to the media and academia does not mean they are less important than their more respectable and productive predecessors were. Far from it.
The 32 Richest Hedge Fund Managers
The following list is ranked by wealth. All the men on it are multibillionaires. I have identified the ones who are Jewish (when known). Comments and links to articles or background information are mine.
Known Jews are identified with the capital letter J in parentheses after their name: (J.). White ethnicity is specified when known. All Jews (save one) have been explicitly identified as such by some "mainstream" publication, although in every case I have additional reasons for classifying them as Jewish.
It is possible that some of the men I have identified as White are actually Jews or part-Jews. As John Paulson and Edward Lampert demonstrate, Gentile-sounding names are not dispositive. Appearance can also be deceptive.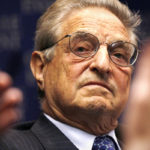 1. George Soros (J.)
Soros Fund Management
Net worth: $24.5 billion
Soros has overthrown, or tried to overthrow, governments that Jews want out of the way, funded the racist, media-orchestrated anti-police campaign in the U.S., and aided in the genetic and demographic swamping of Europe and America with Third World hordes. Soros money went to Communist Jewish academic Noel Ignatiev, an open advocate of White genocide. George Soros is above the law.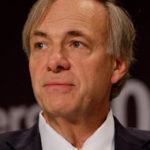 2. Ray Dalio (A New York City-born Italian American.)
Bridgewater Associates
Net worth: $15.3 billion
In 2012 Dalio warned Jewish journalist Andrew Ross Sorkin that a weak American economy makes a second Hitler likely. Dalio's wealth at the time was $10 billion. In just three years it has increased 53% from an already astronomically high base.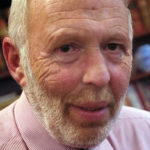 3. James Simons (J.)
Renaissance Technologies
Net Worth: $14 billion
In 2014 Democratic Party donor and former National Security Agency (NSA) contractor James Simons was subjected to bipartisan condemnation for tax dodging by the U.S. Senate's Homeland Security and Governmental Affairs Committee's Permanent Subcommittee on Investigations. "Renaissance Technologies was able to avoid paying more than $6 billion in taxes by disguising its day-to-day stock trades as long-term investments," neoconservative Senator John McCain (R.-Ariz.) charged. In 2012 Leftist Mother Jones magazine noted that "Renaissance [Technologies] had been under federal investigation for at least four years — though neither the SEC nor the IRS had cracked down on its activities." Three years later the same holds true.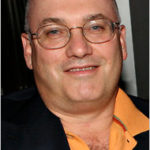 4. Steven A. Cohen (J.)
Point 72 Asset Management
Net worth: $12 billion
Jews are famous for changing their names as casually as we change clothes. When companies they own are caught behaving illegally they often change the name of the company, thereby causing it to disappear from public (and official) consciousness. Cohen's SAC Capital Advisors was caught in a massive insider trading scandal in 2012. Federal prosecutors called it the most profitable insider-trading conspiracy in history.
"Rumors about insider trading had circulated around Steven Cohen since his first years in the business. As a young trader at a small investment bank called Gruntal & Company, he was deposed by the S.E.C. in 1986 about suspicious trades . . . Cohen asserted the Fifth Amendment and was never indicted, but, during the nineties, as his fund became extraordinarily profitable, observers and rivals speculated that he must be doing something untoward. Like Bernard Madoff's investment firm, S.A.C. enjoyed a level of success that could seem suspicious on its face." Patrick Radden Keefe, "The Empire of Edge," The New Yorker (October 13, 2014)
Eight SAC employees were convicted of criminal activity. The firm pled guilty and paid a $1.8 billion fine. But Cohen, the man in charge, remained untouched. He started a new fund called Point 72, but is restricted to investing his own fortune. He is currently one of the richest men in the U.S. and the world.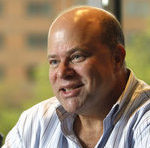 5. David Tepper (J.)
Appaloosa Management
Net worth: $11.6 billion
Tepper keeps a brass replica of a pair of testicles on his desk, which he rubs for luck during the trading day. In 2006 he donated $1 million to United Jewish Communities of MetroWest New Jersey's Israel Emergency Campaign. When the U.S. financial system imploded in 2009 Tepper made $7 billion.
6. John Paulson (Jewish mother, Ecuadorian Mestizo father.)
Paulson & Co.
Net worth: $7.6 billion
Paulson is famous for making a fortune betting against government-mandated subprime housing lending that was motivated by a combination of anti-White racism among politicians and greed among businessmen. He therefore profited mightily from the ensuing financial collapse. A fellow Jew wrote a book lauding his achievement as The Greatest Trade Ever.
Paulson bankrolls politicians in both parties, among them Left-wing Republicans Mitt Romney and John Boehner. He encourages wealthy citizens to move to Puerto Rico (where he owns a resort home) to avoid paying U.S. taxes. Under island law individuals pay no local or federal capital gains taxes, and no local taxes on dividend or interest income for 20 years. Ironically, the island is broke and seeking federal aid to cover its massive indebtedness.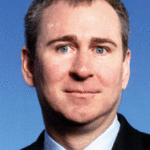 7. Ken Griffin
Citadel
Net worth: $7 billion
Born in Florida, one set of grandparents was named Gratz. He is a Left-wing Republican who donated money to the campaigns of Mitt Romney, Jewish U.S. Rep. Eric Cantor (R.-Va.), and Jeb Bush. He has endorsed Cuban Sen. Marco Rubio (R.-Fla.) for the 2016 Republican presidential nomination and stated that he plans to donate millions to a pro-Rubio super PAC. Rubio was a member of the Gang of 8 who desired to swamp the American population with even more non-White immigrants. Like many of his hedge fund colleagues he donates money to schools for non-White children.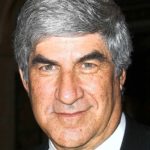 8. Bruce Kovner (J.)
Caxton Associates
Net worth: $5.2 billion
Kovner is among the least known New York City billionaires. He rarely gives interviews. His Fifth Avenue home, an early 20th-century red brick mansion built by J.P. Morgan & Co. banker Willard Straight, co-founder of the Left-wing New Republic magazine, is said to have a lead-lined room to protect its current resident against chemical, biological, or dirty bomb attack. Many of Kovner's relatives were apparently Communists, though he is a neoconservative ($500,000 to Mitt Romney in 2012). His acquaintances include former Vice President Dick Cheney, Richard Perle, James Q. Wilson, and a wide range of government officials around the world — relationships which many people think contribute to his outsized financial success.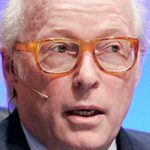 9. Israel "Izzy" Englander (J.)
Millennium Management
Net worth: $4.8 billion
Englander implausibly claims that his father's entire family was murdered in the Holocaust, and his parents interned in a Soviet labor camp after WWII. Somehow they managed to immigrate through the Iron Curtain to the United States in 1947, the year before his birth. (Are there any fact checkers left in contemporary journalism?) His first investment partner orchestrated illegal stock trades for Ivan Boesky. Englander has given $20 million to mostly Jewish causes.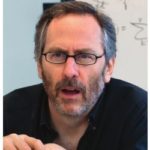 10. David E. Shaw (J.)
D. E. Shaw & Co.
Net worth: $4.7 billion
Known as "King Quant" for his black box (as far as the outside world is concerned), computerized approach to trading, the publicity-shy Shaw is a member of New York City's Stephen Wise Synagogue.
11. Paul Tudor Jones (White)
Tudor Investment Corporation
Net worth: $4.7 billion
Jones gives lots of money to benefit non-White children in the U.S. and Africa, including Zimbabwe. He founded the Robin Hood Foundation, which has raised and spent more than $2 billion to better the lives of non-Whites in New York City. Many of the men on this list serve on the foundation's board or donate money to it. Jones' political largesse flows to the likes of Mitt Romney, John McCain, Rudolph Giuliani, and Barack Obama.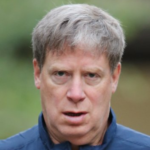 12. Stanley Druckenmiller (J.)
Duquesne Capital Management
Net worth: $4.4 billion
Typical of hedge fund gurus, who tend to be treated with obsequious respect and awe by the "mainstream" press, Druckenmiller is said to have posted an average annual return of 30 percent without any money-losing year. That sort of claim, quite common in the field, sends up red flags — but not to authorities, regulators, or journalists. He closed Duquesne in 2010. From 1988 to 2000 he worked for George Soros. In 1992 the two men "broke the Bank of England" by shorting the British pound, reportedly pocketing more than $1 billion profit. Druckenmiller gives money to non-White children's organizations and sponsors the New York City AIDS Walk. Financially backs Chris Christie (R.-N.J.), Jeb Bush (R.-Fla.), and John Kasich (R.-Oh.) in this year's presidential primaries.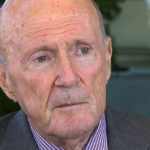 13. Julian Robertson (White North Carolinian)
Tiger Management
Net worth: $3.7 billion
Closed Tiger Management in 2000, but thereafter seeded young hedge fund managers, the most successful of whom are called "Tiger Cubs" (some Tiger Cubs previously worked for him). Owns several wineries and three lodges in New Zealand: Kauri Cliffs Lodge near Kerikeri in Northland; Matakauri Lodge, Queenstown; and The Farm at Cape Kidnappers, Hawkes Bay. Gave $1.25 million to Mitt Romney in 2012, $1 million to Jeb Bush in 2015.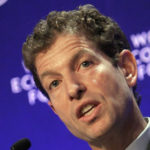 14. Daniel Och (J.)
Och-Ziff Capital Management
Net worth: $3.5 billion
Strong Jewish background. Began his career at Goldman Sachs. Started his hedge fund with $100 million from the Jewish Ziff brothers, heirs to the Ziff Davis publishing empire. Och's money goes to non-White children's organizations and the Zionist group Birthright Israel. He also donates to the Democrats.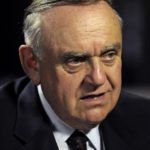 15. Leon Cooperman (J.)
Omega Advisors
Net worth: $3.4 billion
Spent a quarter of a century with Goldman Sachs, rising to general partner. Contributes generously to Jewish causes. Helps fund Birthright Israel, a program that sends Jews aged 18–26 on free short-term visits to Israel to promote Jewish identity. Cooperman says: "We are very proud of our religion, our heritage, the many accomplishments of the Jewish people, and the enormous contribution they make to society. But we are very concerned about the pace of assimilation and really the disappearance of the Jewish religion. Through intermarriage and rapid assimilation, we're disappearing. We're trying to make our effort to help either slow that down or reverse it."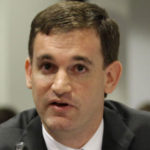 16. John D. Arnold
Centaurus Advisors
Net worth: $2.9 billion
The highest paid employee at Enron in 2001, he received an $8 million bonus because of his trading success. When the company collapsed in 2002 due to fraud and corruption Arnold started his own hedge fund. Donates money to non-White children's organizations, including Head Start. Closed his fund in 2012.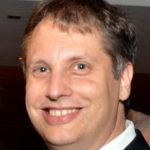 17. John Overdeck (J.)
Two Sigma Investments
Net worth: $2.8 billion
Business partner of David Siegel (next). Former Managing Director of David E. Shaw's hedge fund (no. 10 above).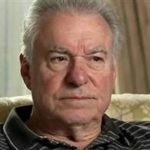 18. David Siegel (J.)
Two Sigma Investments
Net worth: $2.8 billion
Business partner of John Overdeck (no. 17). Former Chief Information Officer of David E. Shaw's quant hedge fund (no. 10 above). Member of the Forbes 400.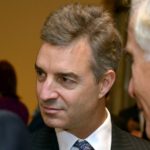 19. Daniel S. Loeb (J.)
Third Point Partners
Net worth: $2.7 billion
His great aunt was Jewess Ruth Handler, co-founder with her husband of Mattel, Inc., the toy company. Loeb belongs to a numerous tribe of so-called "activist investors," stock market operators who noisily claim they know how to run massive corporations of the most diverse kinds better than their managements, buy a small stake, and demand immediate, sweeping changes that are often detrimental to the long-term health of the business. Even if the company later goes under because of the havoc they wreak, it's no skin off their teeth.
Loeb is celebrated among elite New Yorkers for the insulting letters he writes to corporate managers. They frequently display the sneering ethnocentrism for which he is famous. In a 2005 letter responding to a job inquiry from a U.K. fund manager, Loeb quoted the applicant's reference to his "place in society," saying the man would "have plenty of time to discuss your 'place in society' with the other fellows at the club. 'One's place in society' does not matter at all [at Third Point]. We are a bunch of scrappy guys from diverse backgrounds (Jewish, Muslim, Hindu etc.) who enjoy outwitting pompous asses like yourself in financial markets globally." Quite impressive coming from a Columbia University-educated, art collecting, Forbes 400 member like Loeb, whose "place in society" is far, far above that of the Englishman he was insulting. The real question is, how is Loeb's "outwitting" occurring? Authorities aren't looking into the matter very closely.
Loeb is active in the Jewish Enrichment Center, which provides young people with an education in Judaism, and like Paul Singer (no. 27) uses money and power to promote homosexual "marriage." He gives money to the Democrats, including Barack Obama.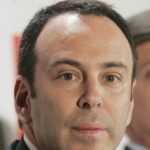 20. Edward S. Lampert (J.)
ESL Investments
Net worth: $2.7 billion
In addition to his hedge fund, Lampert heads Sears Holdings, which owns the Sears and Kmart chain stores. In a little-publicized event, he was kidnapped in 2003 but released two days later. He keeps a low profile. Lampert is an adherent of the Chabad-Lubavitch movement within Orthodox Judaism.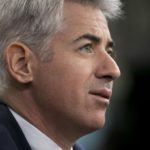 21. William Ackman (J.)
Pershing Square Capital Management
Net worth: $2.6 billion
If you're a philo-Semite you'll love Bill Ackman, a stereotypically grasping, pushy, publicity-hungry, ethically sleazy Jew eternally striking moralistic poses. Believe me, you'll love him.
Ackman has given $7 million to the Center for Jewish History to preserve Jewish genealogy. He stated, "We want our children to know, not only their living relatives, but those representing past generations for a greater connection to their family and ancestral origin and heritage." He has given to numerous Jewish, Black, and Left-wing causes.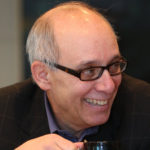 22. Stephen Mandel (J.)
Lone Pine Capital
Net worth: $2.4 billion
Educated at Phillips Exeter Academy, Dartmouth, and Harvard, he worked for Julian Robertson's Tiger Management (no. 13) for seven years before starting his own fund.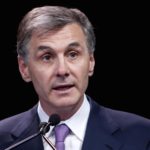 23. James "Jamie" Dinan
York Capital Management
Net worth: $2.4 billion
Low profile. Graduate of the University of Pennsylvania and Harvard University. Co-owner with fellow hedge fund billionaire Marc Lasry (no. 30) of the mostly non-White Milwaukee Bucks basketball team. Owns expensive homes in Manhattan, Westchester County, New York, Nantucket Island in Massachusetts, and a $10 million condominium in Faena House, Miami Beach, Florida, built by Argentinian Jew Alan Faena. Jewish Goldman Sachs head Lloyd Blankfein also owns a condominium there. Click through the 8-photo slide show to see how "poor, persecuted Jews" live, lacking your access to undeserved "White privilege." (Dinan is not Jewish as far as I know.)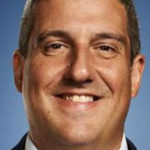 24. Larry Robbins (J.)
Glenview Capital Management
Net Worth: $2.3 billion
Mentored by Leon Cooperman of Omega Advisors (no. 15). Like most men on this list he is a graduate of an Ivy League School, the University of Pennsylvania. Active in charities aimed at benefitting non-White children. Serves on Jewish federation boards.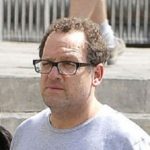 25. Noam Gottesman (J.)
GLG Partners
Net worth: $2.3 billion
Israeli-born New Yorker with triple citizenship in Israel, the U.S., and the U.K. Ivy League (Columbia University; also a trustee there). Ex-Goldman Sachs. Art collector. Retains a contingent of Israeli bodyguards.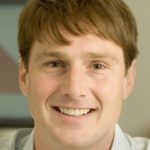 26. Charles Payson "Chase" Coleman III (WASP)
Tiger Global Management
Net worth: $2.2 billion
An article in Jewish Business News identifies Coleman as Jewish, but this is almost certainly incorrect. (If not, he is part Jewish.) His father was a partner in the New York law firm Pillsbury Winthrop Shaw Pittman, and his mother owned an interior design firm. His paternal grandfather, Charles Payson Coleman, was managing partner in the New York law firm Davis Polk & Wardwell until his death in 1982. The latter's wife (Chase Coleman's grandmother), was Louise Stuyvesant Wainwright, a direct descendant (as is Chase) of Peter Stuyvesant, the last Dutch governor (served 1667-1664) of New Amsterdam (New York City).
A graduate of Deerfield Academy and Williams College, Coleman was one of Julian Robertson's "Tiger Cubs" (described in no. 13 above). Coleman's fund was an early investor in Facebook; he sold his stake in 2013 for an estimated $1 billion
Publicity-shy, Coleman has refused to be photographed for publication since his 2005 marriage to Stephanie Ercklentz, the wealthy daughter of a German American attorney and his American wife. The couple has three children, so the biological legacy of Peter Stuyvesant lives on in New York City four centuries after its progenitor.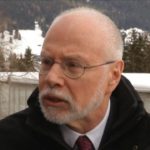 27. Paul Singer (J.)
Elliott Management
Net worth: $2.1 billion
Harvard Law graduate and notorious vulture investor. At pennies on the dollar Singer buys loans and bonds owed by companies and Third World countries (Peru, Argentina, Greece, the African Congo) in financial crisis, then manipulates the judicial and political systems, in the U.S. and abroad, to force debtors to pay him full face value for his holdings. Promotes homosexuality, including the National Gay and Lesbian Task Force, angling hard to make the Republican Party as homosexual-ridden and -friendly as the Democrats. The sole mission of his American Unity PAC (Political Action Committee) is to promote homosexuality within Republican ranks. He has spent at least $10 million on gay efforts. Other major causes include Jews, Israel, and the replacement of Whites through mass immigration. He supports Cuban Senator Marco Rubio (R.-Fla.) for President. Member of the board of directors of the Republican Jewish Coalition.
For a harsh overview of Singer's financial activities (he also makes threats against journalists) see Greg Palast, "The Vulture: Chewing Argentina's Living Corpse" (July 30, 2014). Palast is a Left-wing Establishment investigative journalist.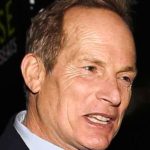 28. Glenn Dubin (J.)
Highbridge Capital Management
Net worth: $2 billion
A trustee of New York's Mount Sinai Medical Center. Supporter of the Robin Hood Foundation (see no. 11 above). The asshole married Eva Andersson (now known as Eva Andersson-Dubin), who has an M.D. from UCLA. Andersson-Dubin is a former Miss Sweden.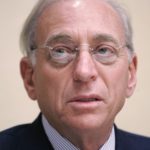 29. Nelson Peltz (J.)
Trian Fund Management
Net worth: $1.9 billion
Peltz buys shares in a broad range of companies, takes seats on their boards of directors, and starts telling them how to "increase shareholder value." Peltz has ten children, eight by his third wife, White fashion model Claudia Heffner. Among them are actress Nicola Peltz, actor Will Peltz, and professional hockey player Brad Peltz. Besides donating money to neoconservative, pro-Israeli Republicans such as George W. Bush, Peltz is a heavy contributor to Jewish organizations and is a leader in New York's Jewish community.
30. Marc Lasry (J.)
Avenue Capital Management
Net worth: $1.9 billion
Born in Morocco, Lasry gives money to the Democratic Party. Of his five children, a son worked for Obama's mulatto Senior White House Adviser Valerie Jarrett (who is one-eighth Jewish) and a daughter as a congressional staffer for U.S. Rep. Rahm Emanuel (D.-Ill.), an American-Israeli dual citizen until he was 18, later Obama's White House Chief of Staff, and currently mayor of Chicago. He and his wife established the Lasry Family Professorship in Race Relations at the Ivy League University of Pennsylvania.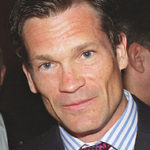 31. Louis (Moore) Bacon (White North Carolinian)
Moore Capital Management
Net worth: $1.8 billion
Bacon is a descendant of James Moore, the English governor of colonial Carolina between 1700 and 1703. In 2010 he purchased his ancestor's (Roger Moore, son of James) Orton Plantation in North Carolina. During the past thirty years it has been featured in 23 films and 34 television movies and series. Bacon's philanthropy focuses on land conservation and the preservation and protection of wildlife habitat and water systems. He bankrolls neoconservative politicians such as Mitt Romney, this year Jeb Bush, and Britain's Conservative Party.
32. David Einhorn (J.)
Greenlight Capital Management
Net worth: $1.8 billion
Einhorn takes short positions in companies and then publicly announces what he's done, immediately causing large percentage drops in share prices and large profits for himself. In 2012 Britain's Financial Services Authority (FSA) fined Einhorn and Greenlight Capital $11.2 million for illegally trading on inside information, thereby avoiding a 30% stock plunge suffered by investors without inside access. It was the second largest fine levied on an individual in the history of the FSA. In 2013 Einhorn filed a lawsuit against California-based Apple Inc. in a Manhattan court to pressure the company to distribute its $137 billion in cash to himself and other shareholders.
* * *
Source: Forbes, "America's Richest Hedge Fund Managers," a 32-screen slideshow that works none too well in the browser. Ethnicity, descriptive information, and hyperlinks are mine.