The Exterminators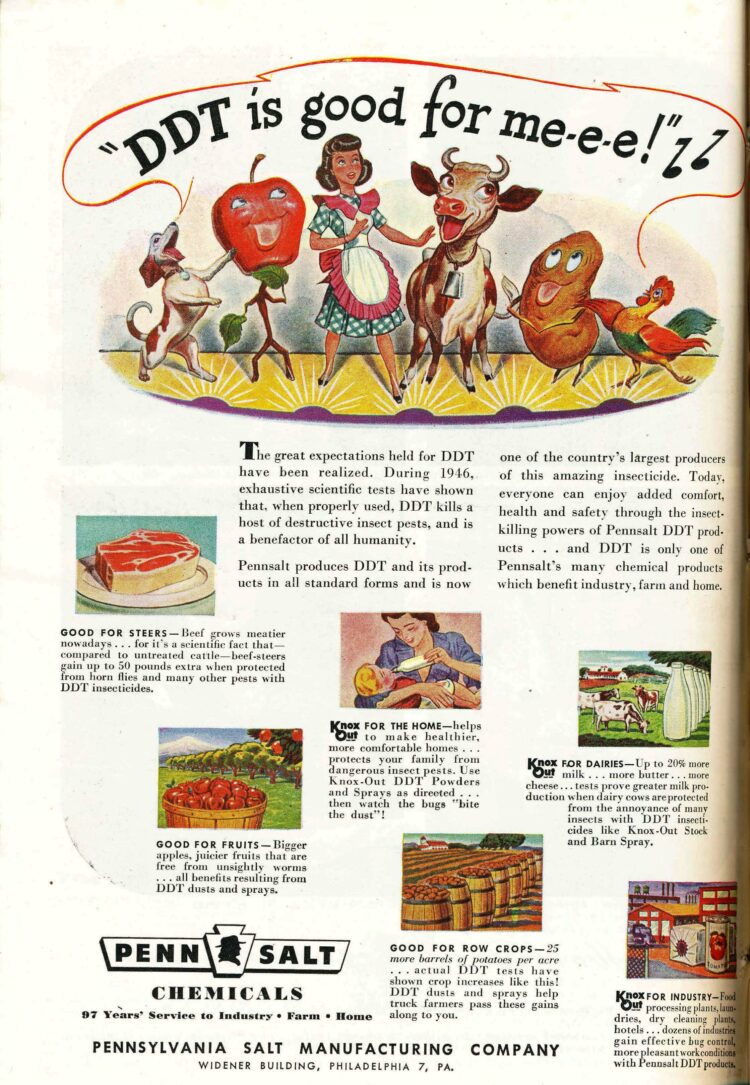 American Dissident Voices broadcast of 9 July, 2022
by Kevin Alfred Strom
A FEW YEARS AGO I discussed on these airwaves the utter absurdity of the claim, commonly heard on the controlled media and in modern medical circles, that autism is a genetic disorder. I am a strong believer in the heritability of mental and behavioral traits, but this oft-touted claim is still absurd. (I believe that the reason it is promoted so heavily despite its ridiculousness is because the System wants to drown out the many, many voices of parents and honest scientists who see a connection between autism and the System's holy "vaccines.")
Here's why that claim is absurd.
We've gone from an incidence of zero — nothing like autism was noted by observers for all of human history until the 20th century — to an incidence of something like 1 in 10,000 children mid-century, to something close to 1 in 45 today. That's the average of both sexes; the incidence is much higher than that among male children. That's an alarming, precipitous, near-exponential increase — soon to be vertical if trends continue. And, if it does become vertical, and the incidence of autism becomes, say, one in three instead of 1 in 45, then society will be ripped apart — possibly totally destroyed — by the consequences.
I could do an entire program on the dangers of that trend, and perhaps I will one day. But the main point of this brief introduction is this: Genes don't — and can't — change that fast. Even if nine tenths of the increase is due to "broader definitions" and "better diagnoses" — and I seriously doubt that! — the increase in autism is still far too great and far too fast for it to be explained away as a genetic disease.
The frightening increase in the incidence of autism is absolutely, without any doubt, due to something we are doing to our children, some change in what they are exposed to in their environment — some substance or condition that they have been exposed to on a large scale beginning in the last century or so, and increasing significantly during the last half or quarter of that period. Autism isn't the main topic of this show, so I'll leave it to you to think about what that substance or condition might be. And it's probably valuable to consider also, in light of what is my main point today, how successful autistic people are at having and raising children.
Well, there's another alarming trend in society, which everyone is aware of but which was brought into starker relief by a recent Gallup poll which asked Americans to give pollsters their "self-identified sexual orientation and gender identity."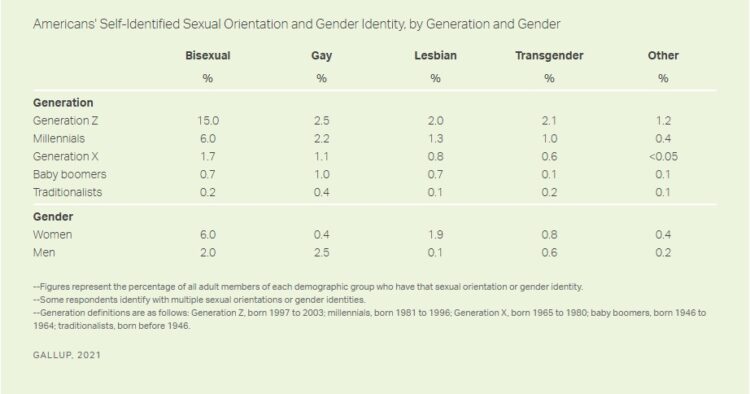 The Gallup organization found that, overall, some 3.5% of Americans identified as "LGBTQ" (or anything other than normal heterosexuals) in 2012, the first year the poll was done. But the poll released early this year, and taken in 2021, shows that that figure has now more than doubled to 7.1%. Even more troubling is that each succeeding generation is more sexually perverted than the prior one. This leads inescapably to the conclusion that those young White Americans — my concern and the concern of the National Alliance — now in or entering their prime reproductive years are the most sexually perverted of all and are increasingly directing their sexual behavior in sterile directions, in directions that do not lead to the birth of White children.
Among Millennials, those born between 1981 to 1996, around 11% identified themselves as sex perverts of one kind or another — 11 times the perversion as the generation born before 1946. Among Generation Z, those born between 1997 and 2003, some 21% identify as some variety of deviant — 21 times the current rate of the pre-1946 generation. (And remember, the "current rate" of the pre-1946 generation is doubtlessly, after generations of pro-pervert propaganda, much higher than it was when those folks were in their reproductive years. I'd say it's safe to say it's doubled.)
So the most recent American generation to reach adulthood is at least 21 times, and quite possibly 42 times as sexually perverted as Americans who lived in the Old America before the final Jewish accession to power in the wake of World War 2 and the rise of television. 42 times! Another graph — another graph of death — that's going exponential, and soon to be vertical.
And, as with autism, this rapid rise — most of it in just the last four years, for God's sake — cannot be genetic. Genes don't change that fast. Furthermore, the total relaxation and indeed reversal of society's strictures on and disapproval of sex perversion has tended toward ending the practice of "closeted" perverts marrying and having children in order to "look normal" — thus the spread of "gay genes" would be far less today than it might have been in the past. No, it's not genetic, though obviously some people do have gene-based pathologies that lead to homosexuality or other sexual birth defects. This fantastically fast increase cannot be genetic. Like autism, this explosion of perversion is caused by something which is being done to our children.
And I also believe that this perversion is even higher among Whites than it is among the less-miseducated and more primitive races, who, for all their faults, are less prone to manipulation via media and schooling, who don't read as much or go to school as long, and who are closer to their natural instincts as a result. It's well-known that some of the strongest pockets of resistance to the promotion of perversion come from Blacks and Mestizos. So that figure of 42 times the perversion for the current generation is, for Whites, even higher — 50 times, perhaps, or 60 times higher than in the past. Vertical indeed. And readers of National Vanguard don't need to be told that Whites are the primary target.
The implications for the future of our race are ominous.
With perverts set to soon remove a full quarter or third of the men and women from any possibility of having children, those figures of 90% or so of Whites (who do somehow manage to get married) marrying within their race don't sound quite as optimism-inspiring as we thought in the past. How many of those marriages lead to having significantly more children than the mere replacement level of 2.5 or so, which is what we need simply to avoid dying out? How many even lead to replacement level? How many are childless? How many still-heterosexual Whites marry at all anymore? How many are now marrying and dating outside their race, since those 90% figures came out years ago? How many Whites slay their own children in the womb once they are conceived? How many Whites, some of them unable to find a mate of the opposite sex even when they want to in this sick and twisted society, are trapped, perhaps their entire lives, in the sterility and hopelessness and Jewish malevolence of pornography?
Much of that quarter or a third removed from the reproductive part of the population will be permanently removed. Psychologically, many will be unable to change their allegiances, of course. And a fraction who allow themselves to be chemically or surgically sterilized and mutilated can't go back even if they want to.
This is not something inevitable, something that happened "due to Nature." No, quite the opposite. This is not something that's due to the changing genetics of our population. No, quite the opposite. That cannot be.
Clearly, the propagandizing of the last several generations to exercise the "sexual freedom" and "choices" dangled before their eyes by the Jews' media and academy have now borne their poisonous fruit. The social rewards of "heroically coming out" — the career rewards — the fake honors and false "love" and approbation that the System doles out to those who comply with desired trends — have now borne their poisonous fruit.
In order to better understand what's being done to us, I think it's useful to look at the techniques of the pest control industry and learn about some of the methods they use to control and exterminate insect and other animal species that farmers or governments want to get rid of.
One such technique, mating disruption, is of particular interest. According to Washington State University:
Mating disruption involves the use of sex pheromones to prevent male insects finding females and mating. Pheromones are chemicals produced by an insect to communicate in some way with others of the same species….

Sex pheromones are chemicals released by female insects to attract males from long distances to mate. A female releasing a pheromone is said to be "calling" the male. The male flies upwind, crisscrossing the pheromone plume, following the increasing concentration until it finds the source. After mating, the female stops calling….

Pheromones of many different insects have been identified and synthesized. When a small amount of a species' pheromone is put into a rubber or plastic dispenser and placed in a trap, males of that species are attracted to the trap as they would be to a calling female.
In some cases, the exterminators aim for simply wasting the limited time and life-energy of the males searching for females that don't exist. Eventually, the males are exhausted and little to no mating takes place, and most males and females alike die without producing offspring, effectively exterminating the unwanted species in the treated area.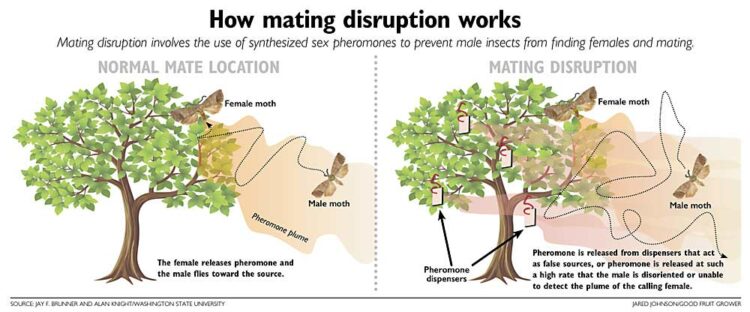 In other cases, the exterminators actually produce fake females treated with pheromones, to induce the males to copulate with the fakes instead of real females, thus satisfying the males' sex drive in a sterile way, which also leads to the extermination of the undesired species in the treated area.
In yet other cases, exterminators release genetically-modified insects to the same effect — the insects mate, sperm is released and the sex drive is "satisfied," but in such a way that reproduction is impossible. Which results in the same effect: It leads to the extermination of the undesired species in the treated area.
I hope I don't have to draw you a diagram to see what is being done to us.
We are being exterminated. We are being killed, and disruption of our natural and sacred sexuality is one way that they are doing it. From the very moment a child feels the first stirrings of manhood or womanhood within, he or she knows — or should know — that one of the greatest and most holy goals in life is finding a mate to carry on to the next generation, and so beyond and upward to infinity.
The Jews are the exterminators and all White nations are the Jews' "treated area." To them, we are the "undesired species." The National Alliance tells you the complete truth about what is happening to you and yours. We tell you who is doing it.
And we are building a new, healthy community in Upper East Tennessee in which our children, and the sacred genes of our people, can continue to live.
Join us today.
* * *
You've been listening to American Dissident Voices, the radio program of the National Alliance. This program is published every week at whitebiocentrism.com and nationalvanguard.org. Please write to us at National Alliance, Box 4, Mountain City, TN 37683 USA. We welcome your inquiries and your financial support in spreading our message of hope to our people. We also welcome your applications for membership in our community of the conscious. Once again, that address is Box 4, Mountain City, TN 37683 USA. Thank you for your help.