Conservatism 101: What You Need to Know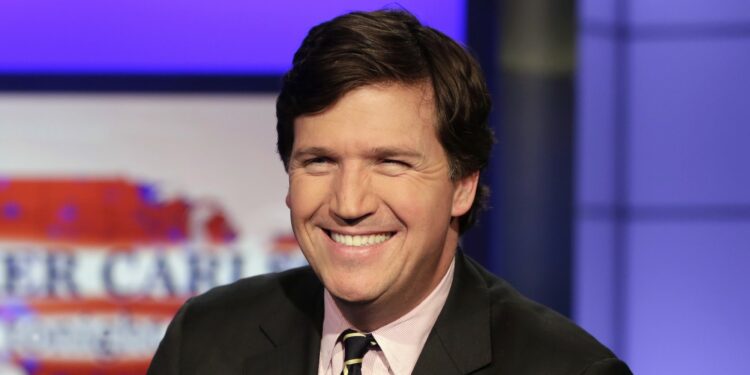 by John Massaro
A FEW words are in order here about the canard that this is a free country with plenty of competing ideas and opinions, as in liberal versus conservative, Left vs. Right, Democrat vs. Republican.
This distracting soap opera has been playing for a long time, and I'm hardly the first one to point it out. Way back in 1968, third party presidential candidate George Wallace famously quipped that "there's not a dime's worth of difference between the Democrat and Republican parties." And much further back still, Ernest Everhard, the hero of Jack London's The Iron Heel, confronted Congress in one scene with these words: "There are no Republicans nor Democrats in this House. You are lick-spittlers and panderers, the creatures of the Plutocracy." As the French proverb goes, the more things change, the more they remain the same.
Although these distinctions have become irrelevant, I occasionally use the terms "Left" and "liberal" as they're commonly understood, but "conservative" no longer means anything to me.
I write these words as one who used to proudly called himself a "staunch conservative," but many years ago came to see that conservatism is a bowl of mush, a synonym for stupidity, hypocrisy, and cowardice. There was a time when the word really meant something, when it meant defending and conserving everything precious in Western civilization that has come down through the ages.
Genuine conservatism was exemplified by Charles Lindbergh. An intensely private man of sterling character who loathed the press, Lindbergh nevertheless went public in alerting his countrymen to the danger of Jewish influence in the newspaper and film industry, as I've written elsewhere, and he also warned of the terrible squandering of the White race's best genes that would inevitably result from another world war. The issues Lindbergh raised in his speeches and in his wartime diary, which later was published in book form, are as fundamental as ever, but no self-styled conservative since 1945 has dared to bring them up. To do so would be career suicide in a country where media executives determine the boundaries of permissible speech and opinion, beyond which those of all political stripes know not to stray. Lindbergh himself was relegated to near non-existence after the war because of his views. World War Two, a cataclysm for every nation involved, has become the bedrock of lies on which the modern world teeters, yet our hollow military victory in that terrible conflict, which brought Communism to half of Europe as well as China and Korea, is considered a glorious triumph of good over evil by all respectable conservatives.
In our times, Ron Paul, the former Texas congressman — and incidentally, a retired obstetrician who favors parental freedom of choice on vaccination — has been the only public figure I can think of who espouses the conservatism embodied in the men who created America. As principled a man as Paul is, however, he has always avoided the core issues of race and Jewish power. His integrity was rewarded by media obscurity, in addition to Republican Party dirty tricks that nullified his presidential ambitions in 2008 and again in 2012.
Pat Buchanan is the grand old man of American conservatism; many would agree that he's the best that conservatism can offer. This professional chameleon deserves mention only because he has been around forever and has occasionally made sense, at times in the past even angering media bosses and milquetoast conservatives with mild criticism of the Zionist lobby and our endless futile wars. But he's an old hand at switching sides, and has always landed back on safe ground in the Establishment camp, having a string of books on the New York Times bestseller list to show for it — the hallmark of every well-known conservative, and the reward for playing the game. This is what one would expect of an insider who worked for Richard Nixon and Ronald Reagan in their presidential years — both of whom wore a conservative hat but never did one thing to put their country on the right track. Nixon was nothing more than an ambitious and pragmatic politician, while Reagan was a basically nice man but totally lacking in substance, a Hollywood actor who played his conservative role to the hilt. What Buchanan offers is a kind of schizophrenic conservatism. Quoting from his writings many years ago, independent researcher Michael Hoffman showed that Buchanan has an ingrained habit of contradicting himself and compromising the truth, that his modus operandi is "to mix very eloquent insights and very well-written and memorable and defiant turns of phrase with one or two sentences crammed with weasel words… [and to] adapt himself to certain illusions so as not to appear too weird and far out to Joe Sixpack." Buchanan's half-hearted bid for the presidency, in which he resorted to cheap tactics to distance himself from the "far right," deeply disappointed his supporters, not once but twice. A tired old gasbag forever stuck in political kindergarten, a profile in mediocrity whose accomplishments in life add up to zero, he continues to blab and write dust. On vaccination he has taken no position that I know of. The best that can be said for him is that he has more self-control than the rest.
Conservatism has become undefinable. The voting records of politicians who get themselves elected by singing a conservative tune are often indistinguishable from those of their liberal counterparts.
Americans who call themselves conservatives don't even know what they believe, preferring to let the tough talkers do their thinking for them. In addition to Fox News, that media fortress of belligerent couch potatoes, there are plenty of vapid conservative Web sites and obnoxious radio talk show hosts who have no interest in honest debate but rather in maximizing their ratings by insulting anyone who disagrees with them — if they're allowed on the air in the first place. They've been playing this game for as long as I can remember with their silly outbursts and their complaining about the way things are, lashing out at "liberals" and "the Left" all the way to the bank, the same way their adversaries lash out at "rightwing extremists" and "white supremacists" (with even some conservatives now, like Sean Hannity, bashing "white supremacists"). It's a carefully supervised farce, even if most of them don't realize it. Virtually all these conservative media puppets, not to mention politicians, have three things in common: They're rich, they're strong supporters of Israel, and they endorse American military aggression around the world. Some are pretty bloodthirsty about it. Most of them also avoided military service during wartime, some going to great lengths to shirk their patriotic duty while others did the fighting and dying. The Vietnam War is a case in point, and Trump a typical chickenhawk.
With the draft looming, Donald Trump got four student deferments, then, despite playing three collegiate sports, claimed he had heel spurs, his fifth deferment.
Nothing illustrates the meaninglessness of contemporary political jargon better than the subject of this book. There is no "conservative" or "liberal" position on vaccination. The late, liberal Democratic senator Edward Kennedy was an advocate of compulsory vaccination, as was the equally slimy conservative Republican senator Bill Frist, a doctor with strong ties to the drug industry. Yet Kennedy's nephew, Robert Kennedy Jr., also a steadfast liberal who supported Hillary Clinton for president, has become an articulate spokesman exposing CDC corruption and ripping the vaccine industry (though sadly he insists that he's pro-vaccine).
The children of pacifist hippie types are as likely to be unvaccinated as the children of heavily armed survivalist types. We associate the first group with the Left, the second with the Right, but both loathe the government. As the political sands have shifted, the distinctions between Left and Right have largely evaporated, except in street fighting where the lines are clearly drawn. To my mind, the only difference between liberals and conservatives these days is that the political IQ of the latter is, on average, five points higher, with both in the low double-digit range. Conservatism, in the old sense of the word, no longer exists, having been hijacked by "neo-conservatives," a grossly misleading term.
This is the subject of the excellent and effectively banned book The Judas Goats by the late Michael Collins Piper, which traces the fraud of modern conservatism back to its roots — the Trotskyite branch of communism in the old Soviet Union, heavily Jewish in origin, whose followers emigrated to the US and metamorphosed into the fanatically pro-Israel neo-cons, from whom nearly all well-known conservatives today take their cues.
According to Piper,
The modern-day disciples of Trotskyism are key figures among The Enemy Within, twisting old-fashioned conservatism into a divisive and destructive force that is utilizing America's military might, the blood of its children, and its national treasure to enforce a global Zionist imperium — in short, a New World Order.
And Piper was right on target in slamming "conservative" Fox News as a controlled pseudo-opposition — a seemingly sensible alternative on domestic issues to the liberal slop dished out by the other major networks, and one that consequently attracts a large audience, but in reality a blaring propaganda platform for endless war and American and Israeli terrorism.
The Judas Goats, published in 2006, is as timely as ever, but the proliferation and growing influence of conservative web sites and some new players merits additional comment since they have added to the confusion. A good example is Tucker Carlson, who came on the scene after Piper's work was published and who, like Pat Buchanan, is more sensible and likable than the rest of the crew. But he too knows which side his bread is buttered on, and expounds accordingly. Perhaps the most fraudulent of the conservative web sites is breitbart.com, which is not only heavily staffed by Jews and stridently pro-Israel, but was actually conceived in that country. These people sometimes take stances, probably insincerely, on certain issues, like gun control and Third World immigration, that strike a chord in White Americans and this confuses them. When the mainstream media refer to such entities or individuals as "ultra-conservative" or "far right" they confuse the issue even more, which is their intention.
* * *
Source: Author; an excerpt from the book Will Vaccines Be the End of Us?