Certain Killings Should Be Encouraged and Facilitated by the Law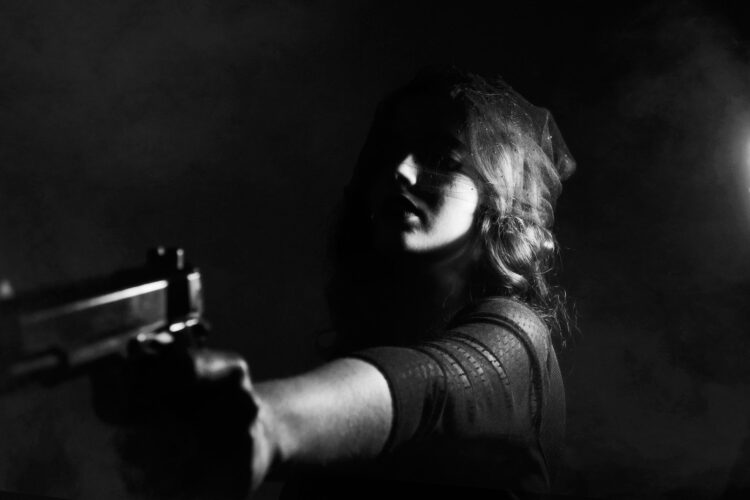 by David Sims
CRIMINALS LOVE TO BREAK laws. The more laws they can break, the happier they are.
If you pass "gun control" laws, then none of the criminals will say to himself, "Oh, dear. Me using a gun to commit a crime has been made illegal! I guess that I had better obey the law, then." Nope. Rather, the criminal will be overjoyed that now he can break more laws with less effort.
Remember, what the criminal wants to do in the first place is already illegal. Robbery. Murder. Such things have been felonies for hundreds of years. Do you really think that passing laws that prohibit anyone from carrying a gun will stop criminals from carrying guns? It won't.
What gun control laws will do, however, is prevent law-abiding people from carrying guns. Gun control laws shift the balance of power from the law-abiding citizens to the criminals. So the criminal can proceed with more confidence that he can safely accost the law-abiding citizen, robbing him, murdering him, or both, with a better chance of getting away with it and not being shot himself.
The way to inhibit crime is to encourage (if not require) everyone to be armed at all times while in public. Then when an armed criminal comes along, he won't have everything his own way. The rest of the public will attack him, and kill him, before he can shoot many people. For example, if all of the teachers at Uvalde Elementary School were carrying guns, then Salvador Ramos wouldn't have been able to kill 18 children and two teachers. He might have killed two or three people, but one of the armed teachers would have killed him, and that would have ended it.
This logic is so simple, so clear, so straightforward, that it is a mystery that leftists don't seem to get it. But, then, they also favor Marxian socialism, and that has never worked for long, either.
* * *
Source: Author