White Salvation from the US Military? You've Got to Be Kidding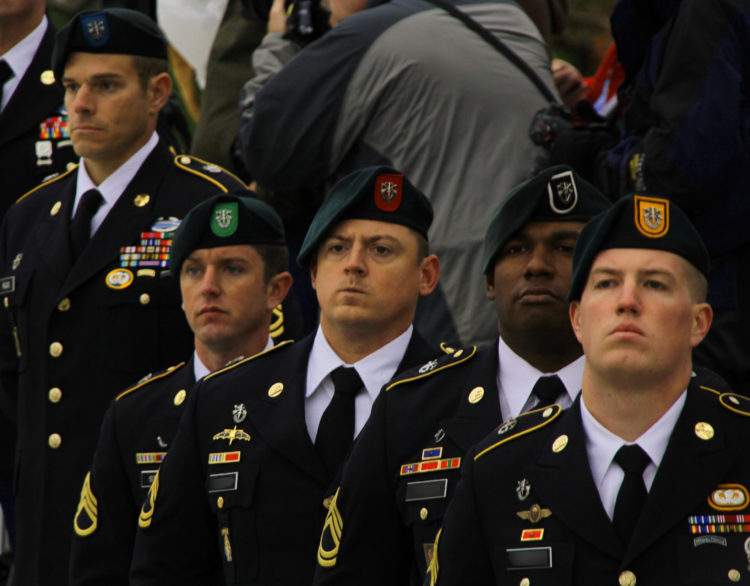 BACK IN THE DAY when QAnon was lulling Americans into a sense of false security by 'trusting The Plan' 'he' cited mysterious forces in 'the military' who were going to implement it. You know, with midnight raids where the evil-doers would be captured and whisked away to Guantanamo to meet the fate of traitors. Many of us, even from the earliest days, were skeptical. After all the military, like the 'law enforcement' agencies (I'm a real comedian, aren't I?) at every level had become pozzed out by "wokeism" and "affirmative action." Sergeant Sh'aniqua Jamal, a 24-stone 85 IQ negress, her rear end flopping over a chair in a 'Logistics' office was never going to be the saviour of the historic American nation. And we all knew that those at the highest levels got to the top of the greasy pole by way of brown-nosing and politicking. Unprincipled careerists, they represented an even less likely source of salvation.
But Q and his apostles (most of whom I believe to have been genuine) had an explanation for that problem too. The White Hat patriots would emerge from within the ranks of the middle officer corps, as in Majors and Colonels. The logic was simple: Such soldiers were true patriots, obviously possessed of intelligence and perseverance yet uncompromised like their careerist superior officers and still largely uncontaminated by "affirmative action" dross. The creme de la creme among this cohort was to be found among the Special Forces.
Well, have I got news for you. And the news is not good. I say that because recently I had the time to talk with a Major in the Special Forces, a guy who looked the part almost to a stereotypical degree, a tall, muscular fair-haired Pat Tillman lookalike of Irish-German stock. He's so secretive he won't identify where he's ever been deployed, let alone where he goes next. Not even his wife knows. I told her she should ask the Israeli Embassy if she really wants to find out. This elicited a puzzled look. To be clear, this guy is genuinely patriotic, has undergone unimaginable hardship in training and presumably risked life and limb while abroad fighting for Israel. In other words the sort of guy QAnon assured us would see The Plan to fruition.
Well here's the reality in a nutshell. He's totally on board with The Agenda. He's in favour of "affirmative action" even in the armed forces (he tactfully declined to specify how many women and "people of color" had successfully completed SF training), believes Bidet won the election fairly, sees America's borders as "sacrosanct" and would defend them with his life (I believe him), yet is unfazed by the millions of hostile aliens teeming over the southern frontier. "That's just immigration," he says, which will apparently be efficiently managed by those dedicated professionals at ICE and their patriotic political masters. He's outraged by Tucker Carlson whom he accuses of "dividing the country and encouraging right-wing extremists." He was completely baffled and uncomprehending at my suggestion that America is disappearing before our eyes, soon to be replaced by the northern equivalent of Brazil. "But we're a nation of immigrants," he protests.
Look, I could go on, but you get the drift. No salvation will emerge from within the American military. It's a scary thought but chillingly true. Of course it could be a different story if their paychecks bounce as a result of the impending dollar crisis. But until then they'll obey their masters if told to open fire on 'White supremacists.' Look for solutions elsewhere.
* * *
Source: Irish Savant