The Wrongful Conviction and Unjust Sentencing of William Bryan and Travis and Greg McMichael, and Why It Happened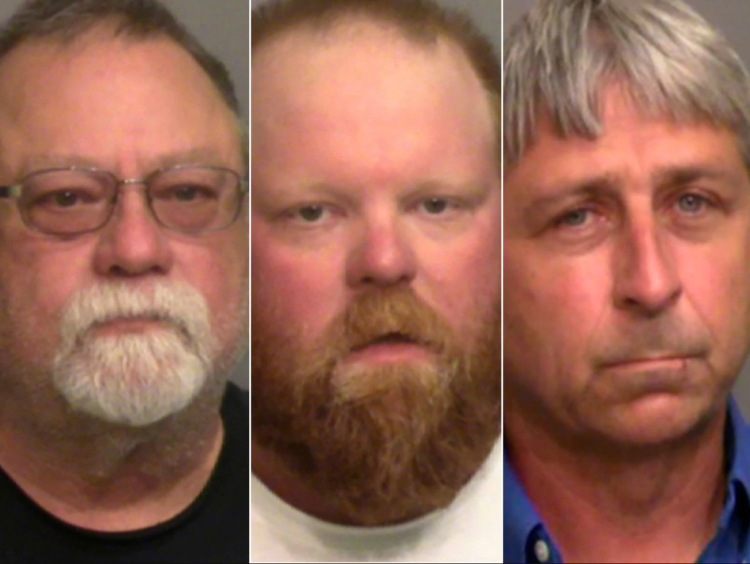 by David Sims
ON THE LIFE sentences for Travis and Greg McMichael following their wrongful conviction for the first degree murder of Ahmaud Arbery, it was recently said that
The men found guilty of murdering Ahmaud Arbery were sentenced today. As I wrote in November, I think the verdicts in this case were an appalling injustice. Surely, you saw the video of Ahmaud Arbery running up to Travis McMichael and appearing to grab his shotgun. McMichael fired rather than let Arbery disarm him and perhaps shoot him. He — and his father and a man who videoed the confrontation — were found guilty of Georgia's equivalent of first-degree murder. Travis and his father have now been sentenced to life without the possibility of parole and the third man got life with possible parole.

The sickening irony in this case is that these three White men were punished as if they had actually done what hysterical press reports led many to believe they had done: hunt down a random Black man and shoot him in cold blood. This is a grim day in American legal history, with virtually no one standing up for these three victims of today's racial hysteria. All three men will now be tried on federal hate crime charges.
What passed for a jury in the trial was a bunch of cowards who, above all, wanted to show the world how "not-a-racist" they were. In order to do that, they shamefully sacrificed Travis and Greg McMichael, throwing them under the bus, as the saying goes.
Recently, I saw a video about a pair of White armed robbers who tried to hold up a convenience store, only to be foiled by a brave Black man who stood up to them and disarmed them. This is fiction. The people in the video are actors. They are performing a skit in accordance with a script. The script was written by a leftist, probably a Jew, as propaganda.
Crime statistics from the real world show that the perpetrators of armed robbery are Blacks most of the time. The propaganda video, of course, got that turned around backwards. The leftists who create such videos know that most people respond to fiction on an emotional level and that they also internalize "moral lessons" from well-packaged fiction more easily than they do from statistics and other factual information.
With all of the wrong lessons learned, these people go on to serve on juries, where they deliver incorrect verdicts in cases involving White defendants.
The Arbery case was a lot like a witch trial. Two White men acted in defense of their neighborhood and tried to perform a legal citizen's arrest. One of them had to shoot a Black man in self-defense when that Black man jumped on him and grabbed his shotgun. For defending themselves, they are convicted by a racially deluded jury of first degree murder and sentenced to life in prison. Upstanding men, too, both of them, all their previous lives. And a third White man was also convicted of first degree murder for doing nothing more than following the events of the other involved persons while making a video with his smartphone.
* * *
Source: Author