The Rotten Elite: New Uses for the Covid Scare?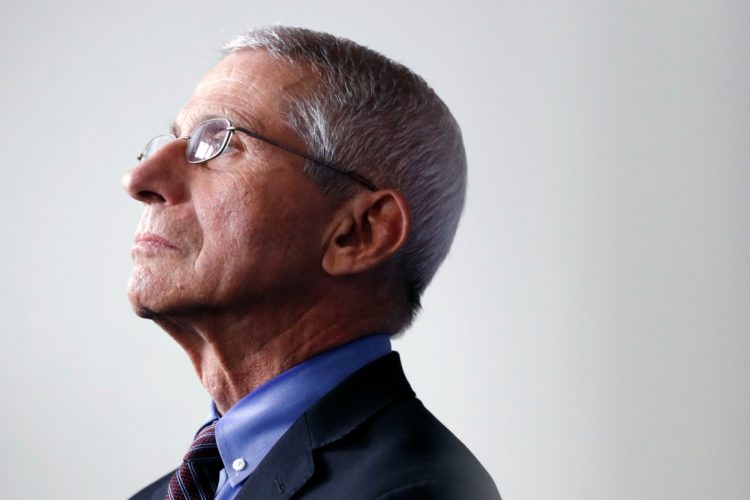 by David Sims
DR. ANTHONY Fauci has been criticized for having part of the responsibility for the genetic alteration of the coronavirus that caused the covid-19 pandemic. The Chinese Communist Party didn't do it all by themselves, it is said. Certain US citizens were also involved, and Fauci is alleged to have been one of them. If true, then Fauci would be guilty of treason against his country and of crimes against humanity. He would be one of the biggest criminals since the end of the Second World War, rivaled only by the Jews who gave the US atomic bomb secrets to the Soviet Union in the 1950s.
At first, I thought that the SARS-2 coronavirus, the disease that it causes, and the vaccines developed to treat that disease had, as their real purpose, the enabling of illegitimate dictators and the extermination of at least part of the elderly populations of certain countries. It was a conspiracy among corrupt government and corporate players to establish tyranny, and it was to be a "boomer remover," a way to kill off old people so that their pensions could be left unfunded.
Which I still believe is correct. But now I suspect a larger, even more nefarious aim.
The covid pandemic, the inappropriately authoritarian and intentionally maladroit policy reaction to it, and the mRNA vaccines were — I suspect — a pilot program, a feasibility study, a proof-of-principle plot, carried out at the expense of little people everywhere, for the benefit of unscrupulous rich people.
The real goal is the perfection of mRNA technology as a way to prevent death from cancer and from old age. If it is achieved, then it will be available only to the rich. They will live for centuries, thanks to experiments that were carried out on us hapless lab-rats. They will impose on us all the risk and all the harm from the R&D errors, while they take all the benefits.
* * *
Source: Author