Official: 75% of Berlin Criminals are Arabs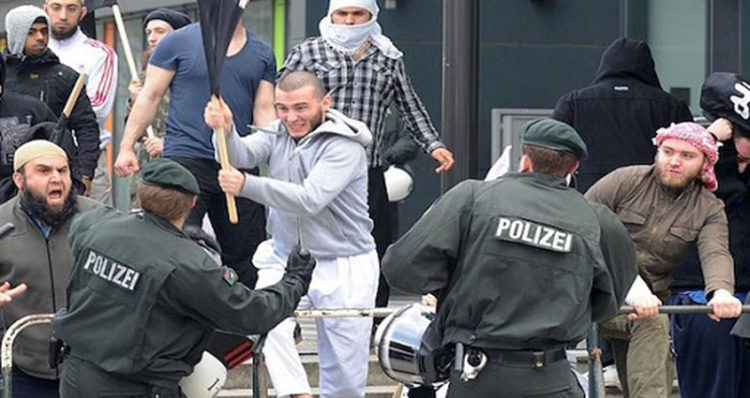 AT LEAST 75 per cent. — and likely much more — of all criminals in the German capital of Berlin are Arab "immigrants" and their German-born descendants, new official figures have shown.
The statistics, contained in a report by the Bild newspaper under the heading "Berlin Capitulates! Why it's so easy to commit a crime in Germany's capital," quotes the Socialist Party mayor of Berlin-Neukölln, Franzisca Giffey, as saying that there are "12 to 14 criminal clans in Berlin that are threatening peace in the city."
At least nine of these "clans" consist of "large Arab families with several hundred of members each. They are involved in drug trafficking, burglary, theft and they deal in stolen goods, human trafficking, prostitution and gambling dens," the Bild report continues.
Their parents were stateless Palestinians who resided in Lebanon and who arrived in Germany in the 1980s. Their sons have gotten a German passport. And if one of them gets caught, he refuses to testify. Because he doesn't want to get one of his people into trouble. He'd rather go to prison himself than report a family member.
The report goes on to reveal that "Berlin is not just the capital of Germany, but also the capital of crime!"
To back this up, the newspaper reports that at least 1,558 crimes are perpetrated every single day in the city, a figure which is "more than in any other German state on a per capita basis."
Berlin has "more robberies (5,146), more pickpocketing (44,722) and [the] most stolen vehicles (7,349)," the report says.
The refusal of the Arab criminals to testify has however led to the Berlin police having a crime solution rate of only 42 per cent.
The Bild report goes on to give a few high profile cases of the sort of problems the police face:
In March 2017, a gold coin worth 3.7 million euros, weighing 100 kg, was stolen from Berlin's Bode Museum.

The police took aim at an Arab clan and arrested four suspects. The getaway car was held at the police station. However, it did not act as a deterrent to criminals: Unknown perpetrators broke into the police premises at night and tried to remove all evidence of their crime.

How did they enter the premises? Recently, the police station has been burglarized three times, and the headquarters one time.

Due to staff shortages, the police has been protected by private security companies. But some of them are partially, if not completely, in Arab hands.
At the Alexanderplatz — the central square in the middle of Berlin famous for being the site of the city's large TV broadcast tower — is so overrun with crime that "every day someone reports a robbery or a stabbing. When darkness falls, people steer clear from Alexanderplatz."
* * *
Source: Daily Archives