Let Jewish Billionaires Rewrite My Genetic Code? Sign Me Up! (Not)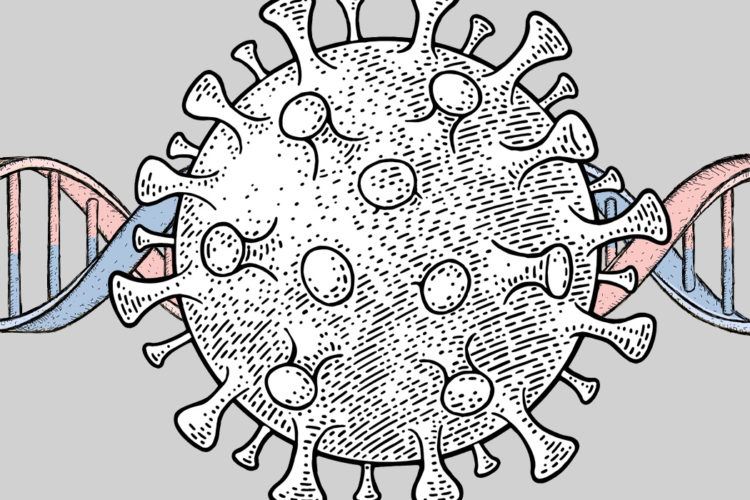 by David Sims
REGARDING the coronavirus, the lockdowns only made sense in the very beginning, before covid became endemic. Now the only thing lockdowns do is supply evolutionary pressure to cause the virus to mutate into different strains. The same thing is true of the mRNA vaccines. Using the vaccines and doing the lockdowns is exactly the wrong thing to do, and doing those things is what prevents the coronavirus from fading, like colds or the flu, into the background.
Regarding the vaccines, they're dangerous. The side-effects sometimes appear almost immediately. Sometimes they appear a week or two after the jab. It is possible that side-effects can appear only after a year or two.
The mRNA vaccines rewrite your genetic code so that it makes structures similar to the spike proteins on the coronavirus. This was a bad idea from the beginning, since these spike proteins, themselves, are harmful things. They appear on the walls of your blood vessels, roughening them, and cause your platelet cells to rupture, spilling fibrinogen into your blood, which initiates a blood clot that might case a stroke, or might cause trouble with your heart, or might cause your skin to fall off.
There is a strong indication that the mRNA-generated spike proteins gather in a person's reproductive organs, where they are bound to cause some sort of trouble, possibly sterility. Parents who get their children vaccines may be denying children to their children, and denying grandchildren to themselves.
Those to whom this revelation comes too late: Learn a lesson, at least! Don't trust the media. Don't trust leftists. Don't trust politicians. And, above all, don't trust the Facebook (and other social media) pro-jab propaganda they are now auto-adding to our posts when we mention vaccines or covid. They all lie to you, and they lie in concert.
* * *
Source: Author