The Man to Come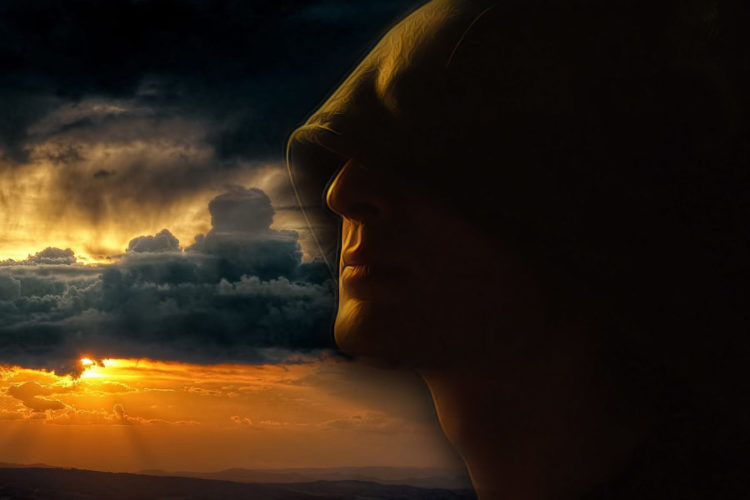 by Douglas Mercer
FAMOUSLY, in the movie Chinatown the character played by John Huston is buying up all the land he can north of Los Angeles. He plans to incorporate the area into the city and watch the dollar bills rain down. Jack Nicholson's character (Jake Gittes) is incredulous and asks him: "Why are you doing this? How much better can you eat? What can you buy that you can't already afford?" To which Huston gives a curt, quick, and dismissive response to dispel his innocence.
"The future, Mr. Gittes. The future."
Ah yes: the future.
* * *
Slimy Jew Leonard Cohen once put on one of those ridiculous revolutionary caps they thought were so cool and sat in front of a Negro priestess sporting a huge afro and told White people what Jews think of us.
Not much.
Any system you contrive without us will be brought down….
We warned you before and nothing you built has stood….
This is all we disclose of ourselves: Nothing you built has stood.
That is why they didn't like all that talk of about a thousand-year reich.
In his song "The Future," Cohen prophesies that there will be "phantoms on the road" when the "White man is dancing."
He claims that the words he is singing come from "the little Jew who wrote the Bible."
And this little Jew says that "love is the only engine of survival."
Of course that's a lie; that's the opposite of the truth.
But then what would you expect from the little Jew who wrote the Bible?
The truth?
Perish the thought.
Love is the engine of suicide, of self immolation.
Its opposites, hate and aggression and furor and berserker rage — those are the only engines of survival.
Jews know that better than anyone.
That's why they proscribe those things for us.
They "warned us before."
* * *
This once appeared on the Internet:
The only way to save an ethnic or racial group is to recreate the conditions which led to its emergence in the first place. We appeared for a reason or purpose. Our, or anyone's, race or tribe will disappear for good if there's no reason for it to exist. As far as I can see, no purpose exists anymore for white people of any ethnic variety. PS. The diminishing race's simple desire to continue to exist is not sufficient.
By the 1920s Madison Grant was saying that the Great Race was composed largely of adventurers, explorers, and men of action, and as such was singularly unsuited for life in crowded industrial and urban environments, and to life after the closing of the frontier. And that other races who were suited to this milieu were coming in and thriving and replacing them in the world they had created.
Mere existence in itself is not a noble goal — but in a triage situation, survival is the prerequisite for the noble endeavors and the great people that the future may bring.
* * *
In our time the White race has reached an impasse. Through dereliction and neglect on the part of too many of our own race, and the unprecedented assaults on us by alien races, over our future hangs a question mark. For the first time since our remarkable ascent to the stars began, our future is in doubt. Such are the self-inflicted wounds and the depredations that we have experienced we cannot even make an outright defense against the forces arrayed before us. Rather we have to hunker down, wait it out, head to hills, and wage a kind of guerilla war which we hope will buy us time. It's a retreat and a delaying tactic — but in a triage situation, holding on to mere existence is the only engine of survival. Luckily we have a deep reservoir of racial history and racial memory and racial pride that functions as a still non-depleted capital. Though we will never recreate the conditions in which our race arose, we must maintain ourselves now in order to forge new conditions in which it can rise again.
* * *
Towards the end of her life, Magda Goebbels said that without National Socialism she could see no reason to live. She thus resolved to take the her own life and those of her children. Her husband did the same; he knew that he was so associated with the cause for which he had fought, there was simply no question of him surviving. He also wanted to make a statement for all time of his dedication to the cause and to serve as an inspiration for the future.
Ah yes: the future.
As much as we love our past and rightly so, as much as we glory in its greatness and its riches, as much as its lore and its splendor inspire us still — that will never be enough. Time's arrow only flies one way. We can't press escape to go back.
They warned us before.
The future, Mr. Gittes.
The future.
* * *
Legend has it that, though Hitler had decided not to survive his Reich, at the last moment he was urging his men to make their escape. One of his most devoted followers asked him: "But after this, what will I live for?" And Hitler told him with encouragement and confidence and a kind of holy fervor: "For the man to come!"
For a race of adventurers, explorers, and men of action, the frontier will never be closed. For a race of adventurers, explorers, and men of action, the future can hold no terror.
They warned us before.
The life to come, the man to come.
Ours will always be that.
* * *
Source: Author