Why do White Liberals Speak for Black People?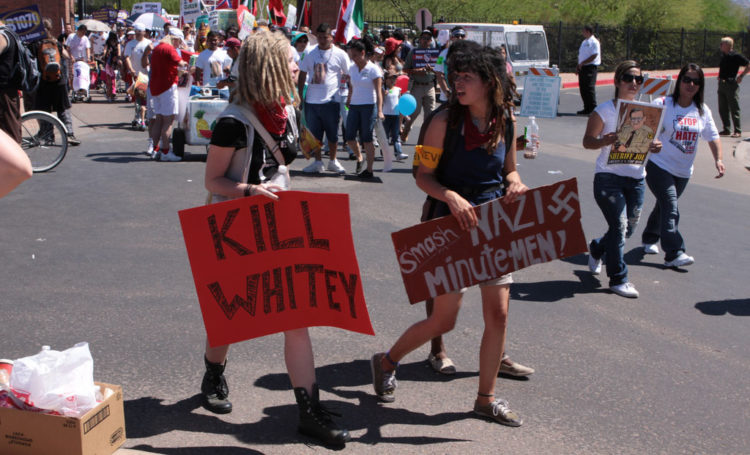 by David Sims
THE REASON White "liberals" speak for Black people is because the liberal Whites are better-spoken — meaning they have superior language skills, as compared with the Blacks themselves. And the liberal Whites are cleverer liars than the Blacks are.
That's not to say that Blacks aren't frequently liars. But Blacks aren't especially skilled in making their deceptions convincing. Blacks make mistakes when they lie, and then they have to resort to intimidation, violence, and dogged persistence and repetition (chanting in large numbers, for example) while pretending that their views aren't internally contradictory when, indeed, they are.
White liberals, full of sympathy toward Blacks' ineptitude in creating their own falsehoods, are often willing to lend them a hand by offering them, and by telling on their behalf, a wonderfully well-crafted set of monumental lies sure to win the hearts of dishonest media pundits and corrupt judges.
Of course, some Blacks might consider this unasked-for aid to be patronizing, and I can certainly understand their point of view. But liberals are liberals, and treating their inferiors with hypocritical condescension while at the same time assuring them, falsely, that they are "just as good as anybody else" is what liberals do.
* * *
Source: Author