Gregg Popovich and "Woke" Sports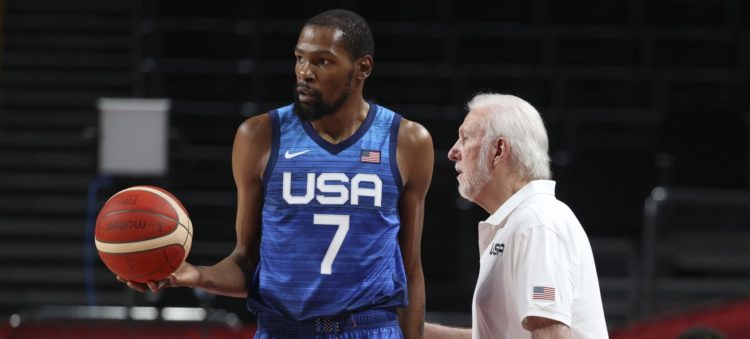 by David Sims
INTRODUCTION by Rosemary Pennington: Gregg Popovich, a leftist White man who is a prominent US professional basketball coach and executive — and head coach of the US National Basketball Team that just lost to, of all countries, France — has been making groveling apologies for alleged "White privilege." His team's loss gave him a nice comeuppance — and so did David Sims' comments on one of his statements on YouTube, but the Jews at YouTube deleted them. Here's what Mr. Sims said, below.
* * *
"WOKE" sports teams are being humiliated in world-class games. You'll recall that the UK soccer team lost to Italy because they bet on their Black players to score the winning point in the penalty shoot-out after a tied game. After two White players on the England team scored by kicking the ball into the net, all three of the Black players on the England team missed.
Then the US women's "diverse" soccer team lost to Sweden's all-White women's soccer team 3-0.
Then the US women's multi-racial gymnastics team got their asses kicked by Russia's all-White gymnastics team in the Tokyo Olympics.
The leftoids keep saying that diversity is a strength, but, every time you actually test it, no, it's not.
That blasted idiot Gregg Popovich said that Whites got a "head start" because they were born White, like being privileged to start a 100-meter race at the midway point instead of at the starting line.No! That is the wrong comparison. Whites got the same kind of lead in intellectual fields of endeavor that Blacks get with a 100-meter sprint. The advantages that Whites have aren't systemic; they are biological. Just as Blacks sprint better, on the average, than Whites do, so likewise does the higher average IQ — i.e. the better brains — of White people give them an advantage in intellectual pursuits.
These biological circumstances aren't any "fault" of White people. They were contrived by Nature through evolution. Whites haven't done any "oppressing" since Whites ended slavery. (Nobody else would have done that, but Whites did.) Whites haven't given themselves any unfair advantage or denied to Blacks anything that was properly due them. Whites are just superior in some ways to Blacks. Just as Blacks have advantages versus Whites in certain other ways.
The minorities of this world are resentful of the innate, heritable advantages that Whites have, that they do not have — and, because of this resentment, they are assigning blame to Whites that Whites do not deserve.
* * *
Source: Author