SpaceX: To Get the Funding, You Must Comply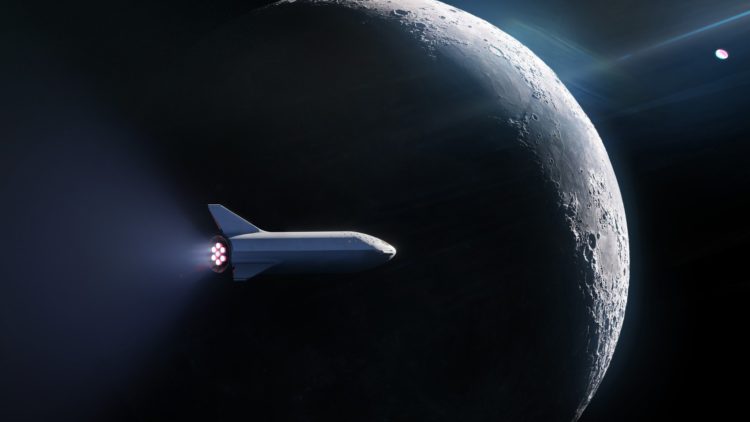 by David Sims
RACIAL POLITICS is already beginning to corrupt the renewed campaign of spaceflight. Apparently, as part of getting $2.8 billion, SpaceX was required to agree to put a woman and a non-White person on the Moon. Up until now, all persons who have been to the Moon have been White men. And the majority of talent and effort to put them on the moon has come from more White men.
Putting a non-White person on the Moon will give leftists something to point at, but it won't change the fact that non-Whites have never landed on another world under their own sails. A Black in a spacesuit is like a monkey in a spacesuit. Neither deserves any of the credit for the achievement of spaceflight.
Of course, Whites can put Blacks on the moon! There simply is no reason for doing it. Except to provide the Left with a talking point. [Unless, of course, you could engineer an economical way to put them all there! — Ed.] The racial distinction of importance is that Blacks can't send anything whatsoever there.
And if this sending of non-Whites becomes a habit, then sooner or later the cost of having incompetent and under-performing POCs in space, trying to deal with an emergency that they aren't mentally equipped to handle (e.g., you have 30 minutes to find a transfer orbit with a non-programmable calculator, or you get lost in space forever), will have to be paid. A lost spaceship. A lost colony.
* * *
Source: Author