Yes, Racial Diversity Creates Distrust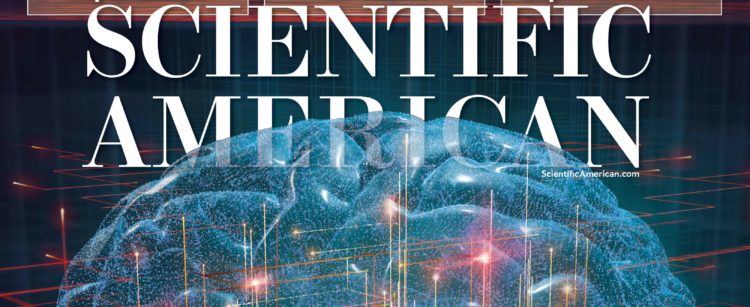 by David Sims
(Commentary on "Does Diversity Create Distrust?" by Daisy Grewal, Scientific American)
THERE ARE flaws in Grewal's thinking that might arise from an implicitly racist definition of racism on her part. The racism in the definition of racism consists of some notion that only members of Race A can be racist, when, of course, no such thing is true. By adopting that assumption, a host of fatuous nonsense can be "concluded" through unsound argument, such as the idea, recently become popular, that "math is racist" because, generally speaking, Blacks can't cope with mathematics as well as Whites can.
In "Does Diversity Create Distrust?" Daisy Grewal [who looks like she could be a sibling of Meghan Markle — Ed.] cites a study by sociologists Maria Abascal, of Princeton University and Delia Baldassari, of New York University, who conclude that Harvard professor Robert Putnam was wrong to conclude, in his famed 2007 study, that racial diversity has contributed to a loss of social trust and cohesion.
Grewal wrote:
Putnam's study, which used a large, nationally representative sample of nearly 30,000 Americans, found that people living in more diverse areas reported lower levels of trust in their neighbors. They also reported less interest in voting, volunteering, and giving to charity. In other words, greater diversity seemed to be linked to both feelings and behaviors that threaten a sense of community. The finding was alarming to many people, including Putnam himself, because the U.S. continues to grow in racial and ethnic diversity with each passing decade.

Putnam's research was widely cited, both within academia and by the media, as a counterargument to popular notions about the benefits of diversity. His paper was even cited in a brief filed for the high-profile case, Fischer v. University Texas, concerning the legal fairness of affirmative action processes at public universities. Abigail Fisher, a white woman, was denied admission to the University of Texas at Austin in 2008 and filed suit, alleging racial discrimination on the part of the university due to affirmative action. Putnam filed a brief of his own, objecting to the use of research findings in making a case against diversity policies. But what if the conclusions stemming from Putnam's research were actually wrong to begin with?

Sociologists Maria Abascal, of Princeton University, and Delia Baldassari, of New York University, published a paper late last year which refutes Putnam's conclusions. After reanalyzing the same dataset used by Putnam, Abascal and Baldassari asserted that when it comes to distrust and diversity, most of the distrust is expressed by Whites who feel uncomfortable living amongst racial minorities. In other words, greater distrust may stem from prejudice rather than from diversity per se. Therefore, Putnam's conclusion that racial diversity leads to less altruism and cooperation amongst neighbors was incorrect. If there is a downside to diversity, it has less to do with the behavior of racial minorities and more to do with how Whites feel when living amongst non-Whites.
Although I see that the paper of Abascal and Baldassari (one wonders whether that is her true surname) disagrees with the paper of Putnam, I don't see that the former "refutes" (i.e. disproves) the latter. That kind of presumptuous phrasing should have been caught and called out by Scientific American's editors, but it was not.
Regarding the statement "[A] and [B] asserted that when it comes to distrust and diversity, most of the distrust is expressed by Whites who feel uncomfortable living amongst racial minorities" — obviously, A and B want their readers to believe that the reason for the greater distrust among White people is due to prejudice. But that isn't the case. Examine the federal crime statistics, the crime statistics of any state in the US that tracks crime by race, or, for that matter, the crime rates of any country in the world, and you will see that for nearly any crime of violence, avarice, or moral turpitude, the per capita rate for its perpetration is significantly higher among (most) non-Whites than it is among Whites, with the exception being, among crimes, e.g. DUI, and, among demographic groups, East Asians, whose per capita rates for such crimes are slightly lower than are those of Whites. If you force together two races having differing per capita rates for committing crimes, then the race having the lower rates will indeed have the greater distrust with respect to the race having the higher rates.
That's understandable. That's normal. It's obviously how things are. Whites have more reason to distrust (and to fear) multiracialism than most non-Whites do. A Black among Whites is almost always more secure in his person and property than is a White among Blacks. By omitting any mention of the racial differential in the per capita rates for violent and property crimes, Abascal and Baldassari make a crucial error that discredits their attempted refutation of Putnam.
Yet, somehow, Scientific American's editors let it stand.
[Those same editors immediately retracted dozens of articles from the Chinese-language edition of their Web site when Beijing objected to them. — Ed.]
* * *
Source: Author