Mars Rover Site Named for Negress: Let's Wreck Their Plans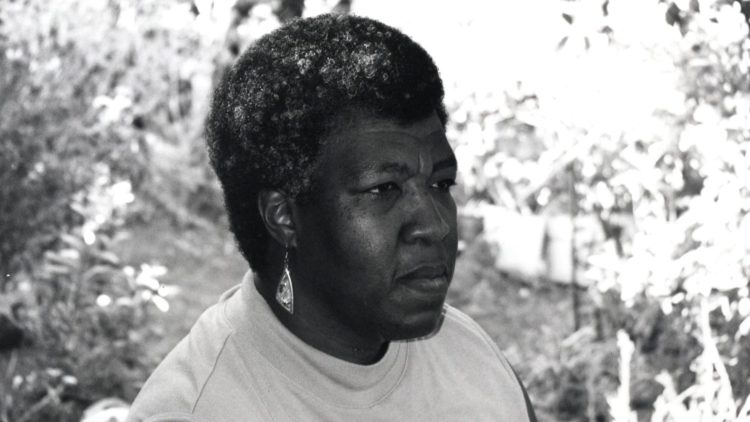 by David Sims
AS AN obsequious bow to leftist Political Correctness, NASA has named the landing site for its Perseverance rover after the Black science fiction writer, Octavia E. Butler:
As the Perseverance team celebrates the rover's first successful drive on the surface of Mars, I am honored and excited to announce that Perseverance's landing site is now called Octavia E. Butler Landing. The Perseverance science team has chosen to name the touchdown site for Octavia E. Butler, a visionary author and Pasadena, California, native, who is the first African-American woman to win both the Hugo Award and the Nebula Prize for science fiction, and the first science fiction writer to be awarded a McArthur fellowship. Butler's pioneering work explored themes of race, gender, equality, and humanity, centering on the experiences of black women at a time when such voices were largely absent from science fiction. Butler's protagonists embody determination and inventiveness, making her a perfect fit for the Perseverance rover mission and its theme of overcoming challenges. (Katie Stack Morgan, Perseverance Deputy Project Scientist)
I propose that we all just continue using the phrase "Perseverance landing site" and ignore the leftist foolishness shown by Miss Morgan.
I've never read a book by Butler. I will endeavor to do so. But the very idea that Black people are competent to build and to fly spaceships is so laughable that one wonders how a reader could maintain the suspension of disbelief in Butler's fiction.
There was a Far Side cartoon in which a farmer noticed some cows building a rocket and began heckling them for building it out of wood and nails, an obviously inadequate contraption for spaceflight purposes. Of course, the point of the cartoon was that these cows, having acquired the idea of spaceflight, were very exceptional cows, much more intelligent than your ordinary cow whose mind is too primitive to conceive of such things. The rocket-building cows were very smart — for cows — and that's something the farmer should have noticed, but didn't.
Likewise, I expect that Octavia E. Butler will turn out to be quite the masterful writer of science fiction — for a Black — but that she is nowhere close to the league inhabited by Robert Heinlein, Clifford Simak, Lois McMaster Bujold, C.J. Cherryh, Peter F. Hamilton, Alastair Reynolds, or James S.A. Corey. I predict this not only because Blacks do not, generally speaking, produce first-class work, but also because works produced to make political statements, even when they are true, commonly fall below average as entertainment fare.
We've all seen how both Star Trek and Star Wars were ruined, as engaging story arcs, after each of them got "woke" (a leftist newspeak word that really means "deluded"). If Butler's fiction is an exception to the rule, then I will be very surprised.
* * *
Source: Author