Beware the Coronavirus Vaccines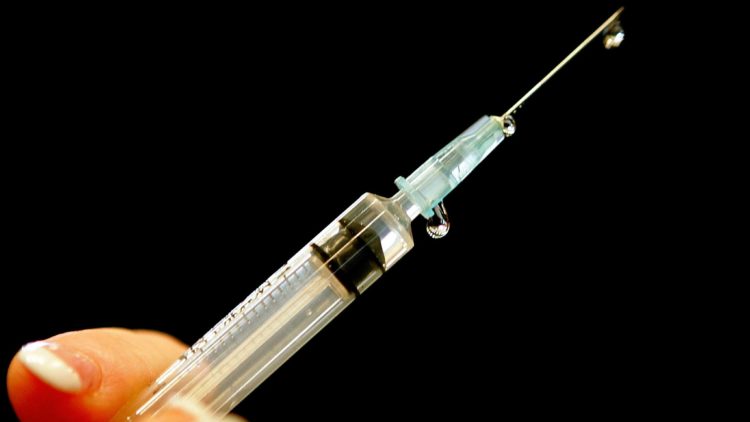 by David Sims
AN EQUATION or two for your consideration:
The Coronavirus Vaccine / The Tuskeegee Syphilis Study ≈ 1
The Tuskeegee Syphilis Study − The Coronavirus Vaccine ≈ 0
Don't be getting the coronavirus vaccine. It was rushed to market, mostly so that Big Pharma could make a profit, and the usual regimen of testing was skipped. The vaccine is believed to attack the placenta of pregnant women and cause abortions. It may also cause blood clots, liver failure, and sterility. A nurse having just taken the vaccine fainted on live TV and had to be hospitalized. And now the Washington Examiner reports:
A Utah woman in her 30s died four days after receiving the coronavirus vaccine.

Kassidi Kurill, 39, was healthy and happy and "had more energy" than others, according to a KUTV report. Then, four days after she received her second dose of the coronavirus vaccine, she suddenly died.

"She came in early and said her heart was racing and she felt like she [needed] to get to the emergency room," her family said. Her father, Alfred Hawley, said he woke up to her asking for help.

Hawley said that after she received her second shot on Feb. 1, Kurill "got sick right away, soreness at the shot location, then started getting sick, then started complaining that she was drinking lots of fluids but couldn't pee and then felt a little better the next day."

Kurill worked as a surgical tech, had no known medical conditions, and had advocated for her family to get the vaccine.

She spent two days in bed after receiving the second shot, and then, on the third day, she was taken to the ER, where she began vomiting.

Doctors later told Kurill's family that her liver was no longer functioning.

"It was a total shock, and I was even afraid to tell my wife," Hawley said.

She was taken to a trauma center, where doctors determined a liver transplant was the best option to save her life. But doctors were unable to stabilize her, and her heart, liver, and kidney shut down.

She died 30 hours after heading to the ER.
[A number of deaths and other adverse events have been reported in connection with the vaccine in both the United States and Europe. Usually, after the initial reports, we get reassured that the vaccine could not possibly have anything to do with the person's death or other adverse outcome. This in itself is suspicious, since all vaccines carry definite risks, otherwise we would not have the massive database of adverse events that was mandated after Big Pharma pushed through the law protecting themselves from lawsuits, and we wouldn't have that law either. The blanket statements that this vaccine — with even fewer safety measures than most vaccines — "couldn't" have caused the reactions are preposterous on their face. — Ed.]

The Facebook propaganda blurb that auto-attached itself to the bottom of this information when I posted it there is misleading. It says "COVID-19 vaccines go through many tests for safety and effectiveness before they're approved. Source: World Health Organization." That isn't quite a lie, but the quote is so misleading that it should be regarded as a deliberate attempt to deceive readers.

COVID-19 vaccines are authorized under an EUA (Emergency Use Authorization). They haven't been "approved" by the Food and Drug Administration because, before a vaccine can get that approval, it must be tested and proved to be safe according to legally mandated standards. [Your editor questions the "safety" and "effectiveness" of all such vaccines, even those that have undergone the full FDA tests, after editing an upcoming book on the subject. Watch this space for more information. — Ed.] The COVID-19 vaccines haven't passed those tests, and that's what the Facebook propaganda blurb is trying to obfuscate.
* * *
Source: Author and National Vanguard correspondents