This Week's ADV; New Book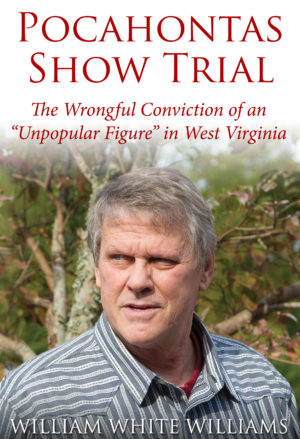 by Kevin Alfred Strom
UNFORTUNATELY, or perhaps some would say fortunately, there is only one of me. And as I am busier than can be imagined lately, with a new daughter (six months old) in the household and many National Alliance and other projects, something had to give this week as we approach the publication deadline for National Alliance Chairman Will William's upcoming book, Pocahontas Show Trial.
So, while we rush and make a team effort to get this extensively documented and important book ready for the printers, this week's American Dissident Voices broadcast will be late, probably by several days, and posting of new articles may be slower than we'd like.
Let me tell you a bit about Chairman Williams' new book.
The back cover tells us that the book will answer the question, How corrupt is the justice system in the state of West Virginia? "Artist, activist, builder, Vietnam veteran, and former Green Beret captain — and leader of the pro-White National Alliance — William White Williams found out the answer to that question when he became the victim of a corporate coup attempt aided and abetted by that system. He found himself locked out of his own business, falsely arrested and accused of violent crimes, abandoned without food or money or proper clothing 80 miles from home, and forbidden to set foot on the headquarters where the coup plotters were busy hauling off valuable property and records. He was denied justice in the courts — and ultimately discovered that even his own counsel was working against him. He decided to fight back, and this is his story."
We sent an advance copy of the book's text to The American Mercury, and they state in their review, "This book should be required reading for every law student in this nation, as an object lesson in the kind of injustice we should all be striving to avoid. The Politically Correct corruption ruining West Virginia's courts is rife everywhere. The censors will make this book hard to find, but find it you should, and tell everyone you know to read it, and every library in your area to carry it. Its lesson is that important."
Watch this space for the upcoming publication announcement!
* * *
Source: Author