Meditations on the Five Percent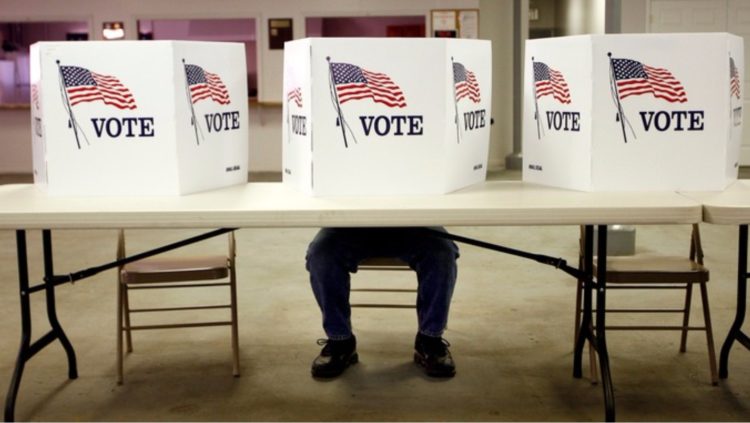 by Douglas Mercer
RECENTLY THERE has emerged a group of self-described White nationalists who bill themselves as "The Five Percent."
These five percenters note that people who identify as White nationalists or who are sympathetic to White nationalist ideas comprise five percent of the population.
And they note that Trump lost five percent of the White male vote in 2020, the only demographic that he did not increase.
Given this — and given that by and large these five percenters supported Joe Biden via the worse is better angle — they claim that they themselves cost Trump the election.
Why any White nationalist should crow that he elected a man who said he ran for office "because of Charlottesville," and who has a vindictive international mercenary female of color as his VP, one who put out a chilling anti-White video saying why she preferred equity to equality, is unclear.
That they would brag that they brought into being what will likely be the most anti-White administration ever is not easy to understand.
That they are outraged at the teaching of anti-White "Critical Race Theory" in our universities and in our government, and then boast about electing a a man who will immediately reinstate it wholesale, beggars belief.
Such perversity is unprecedented.
One of this crew wrote:
"The ability of the system to co-opt dissident energy & divert it reinforcing the two party duopoly is unbelievable. If you want to know who is truly worth listening to, take a look around & see who isn't having a hysterical red team/blue team reaction. It's a small but elite few."
If you want to find this so-called elite few look in the corner where they'll be muttering non sequiturs to themselves and congratulating each other.
As for the system assimilating and neutering dissident voices it is an unfortunate fact of life that sometimes the best you can do is live to fight another day.
But as for their "victory" — any more victories like this and we're done for.
Another opined:
"No, he (ie, Trump) lost because White Identitarians were p__sed off with him."
Yes, they're mad.
So they took all of their marbles and went home.
They were Achilles in his tent.
They were ridin' with Biden.
First, it is good to observe that their claims are dubious. From even a cursory perusal of Dissident Twitter, it's obvious that most White nationalists favored Trump. Many right now are furiously arguing that the election was a fraud and that Trump was re-elected. That puts them down to 2 percent or less, probably much less.
And yes, all the grandiose post-election talk that "it was the racial essentialists who lost," and that the GOP "can now be a multi-racial working class party" is patently obnoxious.
But then our reality is obnoxious.
And, yes, Trump has been a disappointment.
No kidding.
Did Trump blow it?
You bet he did.
All he had to do was serve the people who elected him, to dance with who brung him. Had he done a Executive Order ending birthright citizenship, focused relentlessly on the opioid crisis affecting White Americans, done an infrastructure bill, come up with a good health care plan, brought the troops home, gone unremittingly against immigration, thrown up massive tariffs, gone after Wall Street, spoke out against the anti-White ideology of our elites — had he done all that, or even half of it, he would have coasted to victory in a hail of White pride.
Yet it's also true he had gale force winds in his face from the beginning and without end. Every Russia hoaxer, globalist, Deep State bureaucrat, every Never Trumper neocon, every Jew in the media, indeed the entire apparatus of the media, every hack judge on a circuit court, all of them thwarted him every chance they got.
This is not so much as excuse as a fact.
It's also good to remember what it was about Trump that put the fear of God into global ruling classes in the first place.
He spoke of Mexican rapists, against free trade, against immigration, and against endless wars.
That is, he spoke against the liberal world order, against the Establishment's rancid gravy train.
And at least by proxy he stood up for the White man.
It sent a chill down their spines.
And if they would do all of these machinations and subterfuge, all of this opposition, all of this deception, to someone who turned out to be at most a moderate threat to themselves, what will they do when someone credibly proposes to take a real hammer blow to the New World Order?
Crush him twice as hard, that's what.
Crush the White man wherever he shows signs of life.
So this battle is our battle.
Whether we like it or not.
Some thought Trump might be George Lincoln Rockwell and he turned out to be Generic Republican with a few populist flourishes.
Boo Hoo.
Get over it.
And keep your eye on the ball.
And whatever the truth is about Trump's betrayals it is also true that the Democrat Party in power will be pure betrayal, pure hatred, de facto war on us. These jackals have shown that they are willing to lie, steal, and cheat their way to victory. They are currently talking about "archiving facts" about their enemies (us, that is); they are talking about lists of enemies; and they are talking about Truth and Reconciliation committees.
At such committees, at such show trials, at such Kangaroo Courts, the only sin they want to hear confessed is:
"I am a White man and I am sorry."
When it comes to revenge, Madame Defarge is always continually knitting.
Should they win, dark winter is coming.
Compared to this Trump, bad as he is, is infinitely better — the Platinum Plan for Blacks, the American Dream plan for Hispanics, the First Step Act, and the shilling for Israel very much notwithstanding.
Indeed, boarding up the White House for four years would be infinitely better as well.
Suffice it to say, it's a very low bar.
The five percent say they want the system to collapse.
If so, arm up and prepare for Road Warrior.
If so, say hello to hundreds of thousands of refugees, mass amnesty for thirty million illegals, DACA as far as the eye can see, no border, no country.
If so arm up and prepare for Zimbabwe, arm up and prepare for South Africa.
Right now we're not ready for that. Not even close.
When the litany of the many sins Trump has committed is listed it's best to say yes, yes indeed; but not only can things be worse, they always can be much worse.
It was T.S. Eliot who said:
"The bottom is a long way down."
Indeed it is.
May the Five Percent not prevail. May White people never learn just how far down the bottom really is.
* * *
Source: Author