Blue Mirage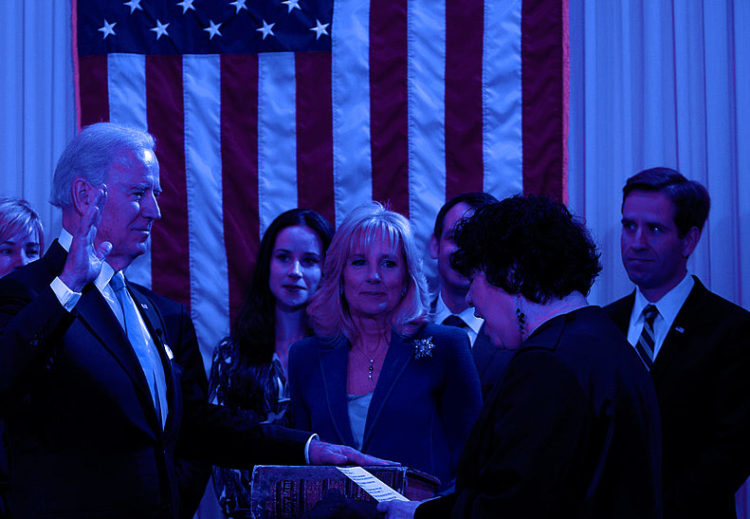 by Douglas Mercer
TUESDAY MORNING showed polls were looking good for Biden, better even than for Hillary — and there was no way she could lose.
Blue confidence was riding high. Orange Hitler was toast.
But by early evening things began to go strangely wrong. Trump was rising. Barring the unforeseen, the train was headed to a destination they could not control.
But nothing is unforeseen.
Panicking, they implemented the now infamous "Great Midnight Pause," whereby key states simply (and without precedent) stopped counting for many hours.
They re-grouped, they reconnoitered, they conferred.
And they went with plan B.
Dark Winter was setting in.
Projects Scorecard and Hammer came to the rescue.
By morning things looked much better for Joe Biden though many pesky statistical oddities and anomalies began to be noticed by "conspiracy theorists." 
Soon these noticers were "lunatics" and "kooks."
Soon Benford's Law was racist.
Playing it cool on the psy-op, the media let it run for a few days — but only a few. 
Then "announcements" began to be made.
Biden won. It was official. It was etched in stone.
The media tranquilizer began to be injected into the masses.
Biden had won.
Here is the dog the new first family has (Trump has no dog by the way, strange man).
Good wishes to our new totally official President began to pour in from leaders of "our greatest allies" (England, France, Israel). 
Leaders of evil countries like Brazil and Poland held back their congratulations.
They are evil, remember.
Soon callers of vote fraud were conspirators against the rightful ruler, they were lunatics muttering to themselves in the corner. They were crazy.
Biden had won. Remember that. Biden had won.
The Ruling Class has spoken with a clear, unified voice.
And so while lawful recounts and a lawful process unfolded, the media kept up their mantra of who the President was. So if evil Trump was ever to miraculously pull the final rabbit out of the final hat he would have to confront a sobering reality:
Biden had won. You can't controvert that: It has been reported.
The Establishment said so.
And so the holocaust was nearly complete. The fast one had been pulled.
Biden had won, and now all the devils were loose.
And all of this was justified because Trump is Hitler.
What do you do to baby Hitler after all?
You kill him of course.
Dark Winter is setting in.
* * *
Source: Author