America Votes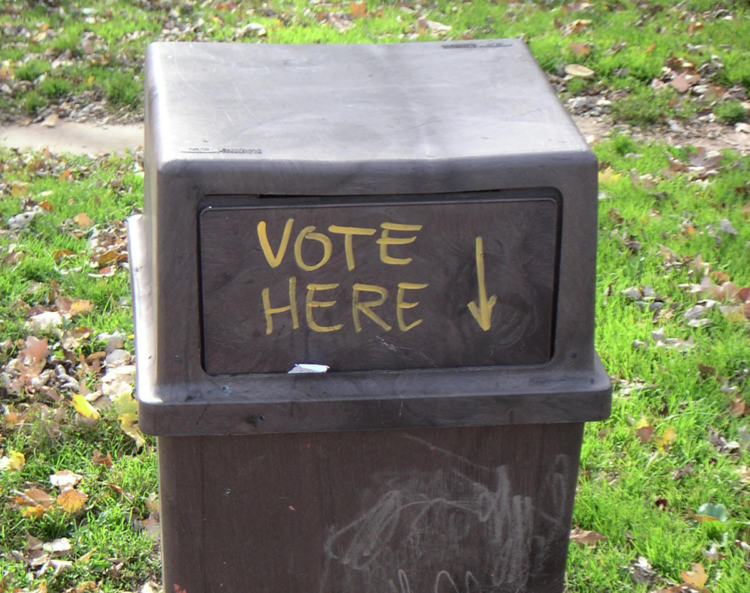 An action that will make little or difference in the long run.
LET US HOPE the polls and the media whores are as wrong as they were in 2016. I must say I'm very nervous and feel that despite the abysmal Dem team the relentless bad-mouthing of Donald Trump and the ensuing TDS could result in a massive anti-Trump vote. If the Dems win the Supreme Court will be extended to give 'liberals' and minorities an effective working majority. The Dems will then be empowered to implement the measures which ultimately will destroy America as we know it. The Second Amendment drastically narrowed down, 20 to 30 million illegals given full citizenship, PR and DC given Statehood and/or the Electoral College abandoned, immigration laws substantially weakened especially for those claiming asylum, the voting age reduced to sixteen, Obamacare fully reinstated, welfare and affirmative action receive major boosts, taxation dramatically increased, all investigations of Deep State criminality terminated.
The USA becomes Brasil du Norte within the two-terms of the new Administration.
Will a Trump victory save America from this fate? Probably not. But at least it gives patriots a further four years to organise their defence.
However even more important than avoiding Brasil du Norte is revelling in the anguish and despair of the libtards, Hollyweird swill and the media whores. Watching them writhe and wriggle like worms in a bed of salt is more satisfying than saving America.
Incidentally I watched a program on RT — you know the so-called Russian propaganda station — about America's descent into political violence. Infuriatingly the whole emphasis was on 'White supremacist' groups, interspersed with clips of street rioting from Portland, Baltimore and elsewhere. What they failed to point out that the rioters were in almost every case Antifa and/or BLM. With friends like RT who needs enemies?
* * *
Source: Irish Savant