2020 Presidential Election Recap — Trump has No One to Blame but Himself
The 2020 U.S. presidential election has been a disaster of biblical proportions, an embarrassment even by the standards of a third world country, and although we can't pronounce with certainty what exactly transpired state by state, it seems obvious to me and most other red-pilled Americans that the fix was in — i.e., that when the Democrats realized the legitimate vote count was going to easily deliver Donald Trump a second term in office, they suddenly stopped the vote counting and then miraculously delivered all the swing states and even certain red ones to Joe Biden. To describe what happened as criminally suspicious is an understatement. The entire process reeks of wholesale corruption and incompetence, and while millions of Americans are understandably outraged by it, to me it's no worse than the sham that was Donald Trump's first term in office and the lackluster campaign he put up for re-election. If this most recent election was indeed stolen from him, Trump has no one to blame but himself for having completely betrayed his base of red-blooded, working-class Americans who put him in the White House in 2016. Instead of draining the swamp, Trump got washed by it. That's his legacy. — Dissident Millennial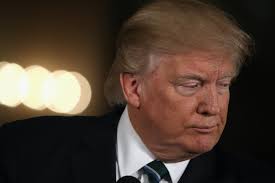 By Pedro Gonzalez | November 13, 2020
NEGLECTED BY REPUBLICANS and Democrats alike, vilified by the culture, and preyed upon by globalization, white working-class voters in 2016 cast their lot with the one candidate in a generation who remembered them, and thus became Donald Trump's base—a constellation of blue, white, and pink collar laborers. This spark ignited what was supposed to be a revolution in party politics and carried Trump into the White House.
The truth about white "dysfunctional, downscale communities," Kevin Williamson informed us in a March 2016 National Review article, "is that they deserve to die." A year into Donald Trump's presidency, an unrepentant Bill Kristol quipped that the "lazy" white working class should be replaced with immigrants. The mask was off what had been the prevailing attitude among establishment conservatives and Republicans until Trump.
And so it was that the cultural, political, and economic depredations these Americans suffered formed the chord of grievance Trump struck to resounding success. . .
But something changed not long after Trump assumed control of the White House. In the aftermath of the 2020 runoff against Joe Biden, conservative pundits and Republicans appear relieved that Trump's support among the white working class has slipped. . .
"The decided view internally was that white working class men lacked an alternative," a senior White House official told American Greatness. "There was no need to develop policy that would improve the social or economic conditions in America's industrial communities. They voted for Trump once, they'd do it again," this official said of the campaign's thinking. "From late 2017 foward, the goal was to make the Republican Party the vehicle for blacks and Latinos. They wanted to build off of white working class men and discard them, not build an electoral coalition around them." 
The white working-class "is the 'forgotten man' demographic," A Republican close to the campaign told American Greatness. "The focus on left-wing identity politics has already robbed these people of a home in the Democratic Party, but now also the GOP," the source reported, referring to the campaign's pandering. "In the final critical week, instead of holding events focusing on mobilizing cops, miners, steel workers, the campaign focused on PRIDE events in blue-collar areas under Richard Grenell and Jared Kushner, which actually alienates many of these people." 
The contradictions between how Trump won and how he governed and campaigned suggests perhaps the campaign did actually adopt this cynical strategy.
By 2017, the economic populism that attracted working-class whites gave way to a tax cuts plan formulated by Gary Cohn. . .
The promise of law and order that appealed to these voters gave way to criminal justice reform. White House advisors Brooke Rollins, Ja'Ron Smith, and Jared Kushner, spurred along by lobbying efforts of Charles Koch and George Soros, pushed the First Step Act as the crown jewel of 2018, surpassing infrastructure investment as a priority. That bill ultimately released thousands of dangerous criminals. 
When rioting erupted across the country over the summer, that same trio urged Trump to sit on his hands. They said that stopping the riots would make him look racist in the eyes of an unproductive criminal class. . .
Trump's immigration agenda was regularly undermined. Chad Wolf, formerly a paid immigration lobbyist, became acting Secretary of Homeland Security. From his perch, Wolf pushed for bringing in more visa workers up to and even during the pandemic's early days. . .
Thus, talk of eliminating birthright citizenship fell silent to amnesty proposals because the former was said to risk alienating Latinos. Then came the "American Dream Plan," the equivalent of a Platinum Plan for Latinos, the architect of which was Jenny Korn. An alumnus of the Bush public liaison office, Korn argues contra Trump that the GOP must soften its "harsh tone on immigration" to attract more Latinos. 
Thus an administration created by tapping into the legitimate hopes and fears of America's disaffected white middle class ended up excluding them from programs tailored to securing the "American Dream." . . .
Warning signs emerged in the lead up to the election. An array of polls pointed to a troubling trend: Trump's white support was slipping. Moreover, decreased support among whites for Black Lives Matter after months of rioting did not translate into increased support for Trump, as his advisors had cynically hoped. . .
Trump ultimately underperformed with whites relative to 2016. As a result, he either legitimately lost the election or put himself within striking distance of the margin of fraud because Biden cut into Trump's white base in states like Wisconsin, Michigan, and Pennsylvania. . .
* * *
Source: American Greatness