Reject the Controlled Opposition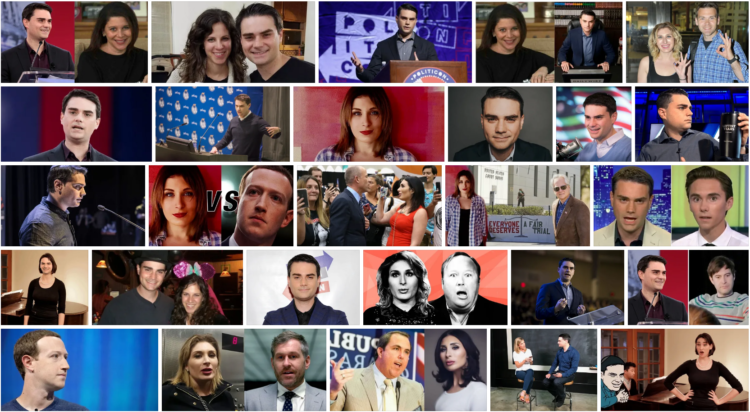 by David Sims
JUST IN CASE there are White nationalists who haven't yet figured it out (and there shouldn't be many), many of the apparent leaders, spokespersons, and apologists for causes that we support — such as limiting immigration from the Third World — aren't really our people. People like Laura Loomer, Ezra Levant, and Ben Shapiro are actual Zionist Jews, and people like Faith Goldy are Gentiles who have been deceived, suborned, or otherwise made to recognize the symptoms of cultural disease — while failing to recognize that the Jews are the cause thereof.
Jews have centuries of practicing deception. They're good at it. They're deadly serious about it. They send some of their own to any well-publicized debate to represent their own "opposition," so that they can control the conduct of the debate until it reaches whatever predetermined outcome they choose, while giving the audience the false impression that all of the important questions were asked and that all sides were heard from. Jews send some of their own to be flag-bearers for those whom they mean to conquer and to enslave, and, after milking them for all the wealth they can yield, to make disappear.
If you want a real White nationalist group in the United States, then try the National Alliance, founded in 1974 by Dr. William Pierce (doctorate in physics). If you're in Britain, have a look at Patrotic Alternative, whose main spokesman is Mark Collett.
National Alliance, Box 4, Mountain City TN 37683
https://nationalvanguard.org
https://natall.com
https://www.bitchute.com/channel/natall
Patriotic Alternative
https://www.patrioticalternative.org.uk
https://www.bitchute.com/video/mvgNycAgvJ8X
* * *
Source: Author