Two Ways Only: The Stars — or the Slime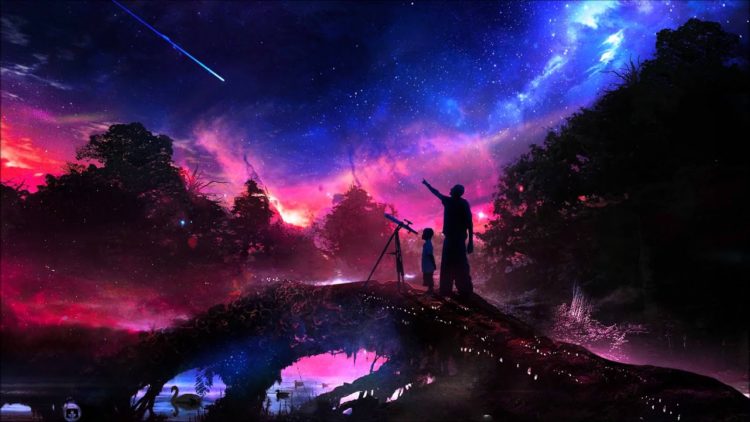 The synergy of philosophy and science — and the limits of philosophy in the absence of science
by David Sims
THE QUOTES below are from the semi-Politically Incorrect pop-philosopher Stefan Molyneux.
"Philosophy is the greatest intellectual discipline in the realm of human thought."
So say the philosophers.
"Philosophy can teach you about the nature of reality, the nature of knowledge, the nature of truth."
Nope. Philosophy, uninformed by empirical science, can do none of those things.
For example, not all the philosophy in the world would have revealed to mankind the uncertainty principle, the wave-particle duality of matter, and the nature of the vacuum state. Nor would it have told them the size or age of the universe. Nor would it have allowed them to describe the behavior of living species that they had never observed. Nor would it have empowered them to predict the existence of an iridium-enriched layer of geological strata laid down in Earth's crust millions of years ago.
What philosophy does is concoct logically self-consistent narratives, which might or might not be the truth. Philosophy and science inform each other: philosophy informs science about correct procedure, and science tells philosophy what the discovered facts are and which of its narratives has been disqualified from being truth.
"But you can explore these various disciplines through biology, physics, geology, or any other natural science."
A philosopher who does not engage with science is blind to reality. He forever spins conjectures, none of them verified by experimental verification.
"Philosophy's core discipline is ethics."
"Mmmm," say I, as a strong gust of wind blows unexpectedly through my living room. Ethics!
I suspect that philosophers know as little, in the absence of science, about ethics than they do about anything else. I will expand on this idea in an upcoming piece.
When theologians, for example, finally give up, as they often do, and admit after perhaps centuries of fighting that they were wrong and science was right, we sometimes find them pretending that they never thought differently, saying something like "As we all know there is no real conflict between religion and science."
Har dee har har.
Human intelligence has risen to the point at which it can conceive of rightness and of wrongness and codify moral systems in accordance with perceptions regarding right action and wrong action. But humanity remains bound by the laws of Nature, and human opinions regarding moral values may be either proper (conducive to survival) or improper (tending toward extinction). That we can err does not mean that our errors have become truth. That we can decide what our opinions regarding ethics shall be does not mean that those opinions are correct.
Now, I personally suspect that justice — for example — is a good thing. I've read the dialogue in The Republic between Socrates' (actually Plato's) defense of justice versus the arguments against justice presented by Thracymachus. But that dialogue didn't give the latter his full due. Thracymachus could have had a point regarding a possible conflict between survival and justice.
Justice requires equality before the law, which is an instance of equality of opportunity. It isn't an equality of outcome. Opportunity is justly offered to all on equal terms. That doesn't mean that everyone will be equally able to meet those terms. Some people will have more ability, more relevant merit, than other people do. When the law treats all persons equally, their life outcomes, their degrees of success, are always unequal. When outcomes are equalized, it always means that the law is unjust, favoring some people above others.
You may have heard Stefan Molyneux bow to a number of Politically Correct shibboleths. He's denied having any belief in racial superiority, but he didn't give any context for the word "superiority," which makes his use of it senseless. When you supply a context, such as "suited to living within a technologically advanced society," then it becomes rather clear that some races are indeed superior to other races.
The races of humanity aren't each others' equals. Racial quality and racial equity (what is usually meant by "social justice" these days) are in conflict with each other. You can't have one without sacrificing the other. If we go with quality, we reach the stars. If we go with equity, then we will see the (formerly rising) tide recede downward, possibly forever, in the evolution of life on Earth.
First, secure survival, and do it in such a way that our race's prospects for continuing survival are not lessened over time. Then, only then, should you see what can be done for justice.
* * *
Source: Author