The Jews at Netflix: What Can't We Get Away With?
NETFLIX, an outfit founded by a Jew directly related to Freud and Bernays, is now promoting their new series called Cuties, a "French African" production in which an 11-year-old African migrant girl joins a "twerking dance group" which includes White children. The trailer is enough to sicken any healthy man or woman. Their own description: "CUTIES: Coming September 9 — Amy, 11, becomes fascinated with a twerking dance crew. Hoping to join them, she starts to explore her femininity, defying her family's traditions."
I suppose our reaction is supposed to be "Oh cool, cool it's okay everyone if 11-year-old girls are being taught to be whores as long as we have a discussion about it."
The producer of this film, Sylvain de Zangroniz, is listed as a "French-Moroccan film producer," though he looks mainly European, if you can ignore the slight reptilian smirk.
He goes by various names: Sylvain de Zangroniz, Sylvain Zangroniz, Zangro, and even "Zangro Zangro." His Wikipedia biography has been repeatedly deleted. It looks like someone has made it difficult to get background information on him. At least one of his other films was similarly degenerate. I am calling Jew here.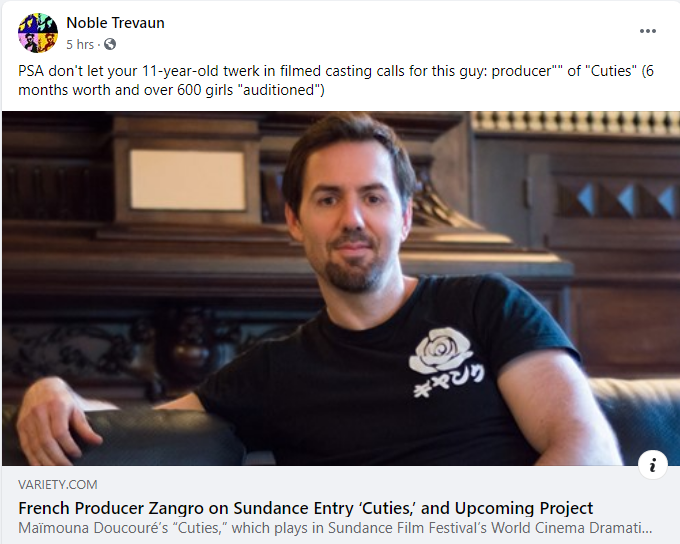 You know, I never thought that we would hit a point culturally where the Jews at Netflix can post something so obscene that even goddamned 4chan doesn't allow it.
* * *
Source: Free Speech Extremist via Gab.ai