The Media Are Lying About the Armed White Woman at Chipotle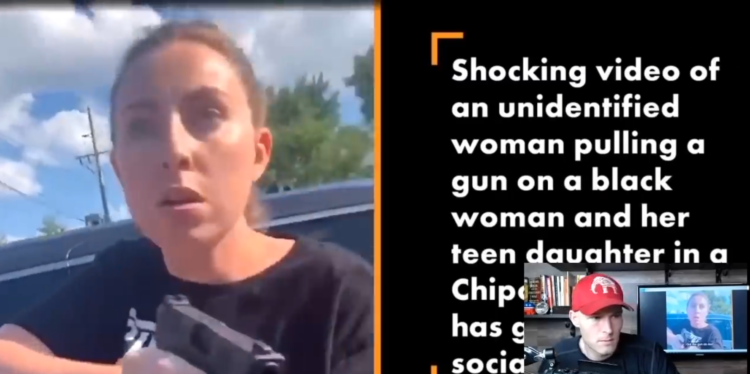 by David Sims
IF THE Jewish-dominated "mainstream" media (MSM) have persuaded you to find fault with the White woman in the confrontation at a Chipotle restaurant in Michigan, then let me say that you should know better than to take anything the MSM says about any racial confrontation at face value.
In order to give the impression that the White woman was the aggressor, the mainstream media clipped off more than two minutes of video and only showed their viewers the final 40 seconds, when the White woman finally had had enough of Black intimidation and threats, pulled a gun, and warned the Blacks to back off.
When you watch the entire video, it becomes clear that the Blacks were the aggressors. Learn from this. Have some faith in your fellow White people. Understand that the mainstream media are owned by the enemies of White people and that the favorite weapon of our enemies is deception.
* * *
Source: Author