The KSK versus the Occupation Government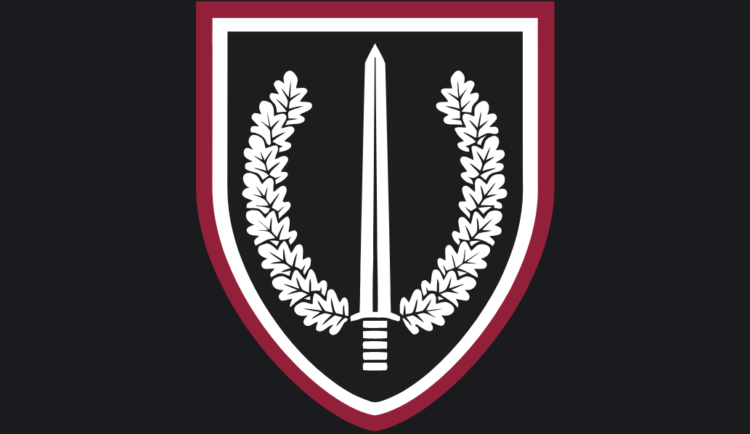 by Karl Radl
IN A humiliating turn of events for the occupation government of Germany — aka Mama Merkel and her Twelve Judeo-Gypsy Dwarves — the elite German special forces called the KSK (Kommando Spezialkräfte) have decided to immediately 'dissolve' one of the four companies of troops within the command with the loss of at least 70 well-trained and experienced special forces operators from the Second Company. (1)
Add to that the occupation government's defence minister Annegret Kramp-Karrenbauer has explicitly stated this is due to the 'right-wing extremism' common to the KSK — which seems to have focused on 20 special forces operators particularly — (2) and the fact that the occupation government is now seriously concerned the KSK might not unconditionally obey the orders of their erstwhile civilian masters. (3)
The occupation government is also suspending all KSK operations as well as 're-training' its officers with 'new ethics', aka trying to brainwash them into 'believing' in the occupation government's anti-German policies to try and make the KSK 'politically reliable'. (4) The occupation government is also keen on booting out any members of the KSK who are 'right-wing extremists' — otherwise known as patriotic Germans. (5)
The problem with this of course is that the occupation government is reacting with a typically panicked knee-jerk response. Where your average Alternative für Deutschland (AfD) supporter in the KSK — which seems to be the majority of the "problem" — (6) is seen as being akin to the most radical National Socialist revolutionary rather than a passive supporter of a rather milquetoast anti-immigration and anti-Islamization party.
This political purge of numerous experienced and already politically right-wing special forces operators launched by the occupation government is great news for the nationalist resistance in Germany, since these newly purged soldiers are likely to have been further radicalized by the experience of being judged by their politics, not their abilities — and will enter the German nationalist underground as a valuable commodity of highly trained security personnel and members of the coming Fourth Reich's special forces.
In other words: The occupation government just handed the Fourth Reich a gift and we would be foolish not to accept it wholeheartedly.
References
(1) https://www.welt.de/politik/deutschland/article208404103/Waffenfund-bei-KSK-Soldat-Sprengmittel-im-Garten.html ; https://www.bbc.com/news/world-europe-53237685 ; https://www.dailymail.co.uk/news/article-8475425/Germanys-elite-KSK-commando-unit-partially-dissolved.html
(2) https://www.welt.de/politik/deutschland/article210667597/Bundeswehr-Spezialkraefteverband-KSK-wird-teilaufgeloest.html
(3) https://www.bbc.com/news/world-europe-53237685
(4) https://www.n-tv.de/politik/KSK-wird-teilweise-aufgeloest-article21881401.html
(5) Ibid.
(6) https://www.bbc.com/news/world-europe-53237685
* * *
Source: The Purity Spiral