Universal Democracy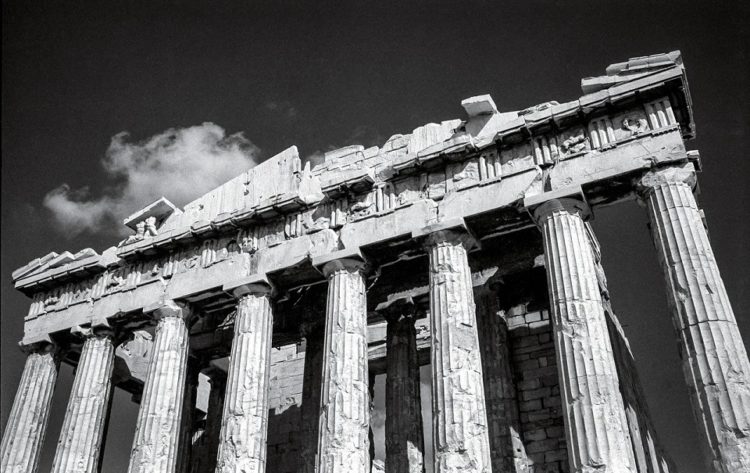 by David Sims
DEMOCRACY does not require universal suffrage. In ancient Athens, where democracy first appeared, the right to vote was limited, and some people there were slaves, who could not vote. [Anyone not an Athenian or Attic Greek by birth had no vote, so of course only Whites could vote — and only those Whites considered best-qualified had the vote. It is estimated that out of some 300,000 people in ancient Athenian territory, only about 30,000 were permitted to vote. — Ed.]
Democracy works better when it is limited to people who have children and property interests: a stake in their country's future. Democracy works better when all of the voters are intelligent, conservative, and morally decent men belonging to the country's founding ethnic stock. [This would mean, in our nation, limiting the franchise to the nation's founding race alone, with anti-nationalist agitators, morons, the dull, chronic welfare dependents, Marxists, Jews, other non-Whites, and perverts absolutely prevented from voting. — Ed.]
The free market, on the other hand, works best when the ability to engage in profitable trade isn't limited to big corporations; i.e., free markets works best when participation isn't limited.
You can't have both universal democracy and universal free market participation. Sooner or later, one will be sacrificed in order to keep the other. If you keep universal democracy, the least industrious and the least competent people will vote themselves largesse that harder and more competently working people will be taxed to pay for.
So the wiser course is to sacrifice universal democracy in order to keep universal participation in the free market. Limit the vote to the wisest and most decent men of the country's founding ethnic stock.
* * *
Source: Author