Tourist Attractions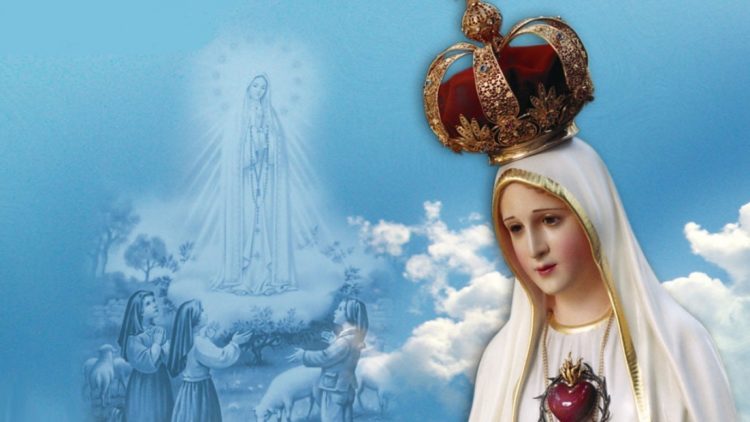 by Revilo P. Oliver
IT IS reported that Americans are not gallivanting around Europe this summer in the numbers expected, and the jewspapers would have us believe that the cause is fear of "terrorism" by the Semitic peoples of the Near East who perversely do not submit to Yahweh's Master Race, although a better reason is the slight economic stringency that foreshadows the planned economic prostration of this country and of the boobs to whom it once belonged. There is, however, news that may increase the flow of sightseers to the British Isles, at least.
Tourists who are willing patiently to hang about one of the shabbiest districts in London may get a glimpse of old Jesus, who is now hiding out in that run-down area. He was seen there last year, dressed like a cleaned-up 'hippie,' from his crocheted hat to his skin-tight white pants. He went back into hiding, however, until a female journalist from South America spotted him in a restaurant or tavern on Brick Lane. He was to have been produced for a press conference in that hang-out on 22 July 1985, but the waiting reporters drank spirits instead of beer, and that stirred up the forces of evil, so the conference was postponed sine die.
Jesus's public-relations man is Benjamin Creme, a British painter, said to have produced some pictures that are to be seen in British art galleries. He was devoted only to his art until 1959, when, he says, he "was contacted by one of the masters, a group of very evolved men who live in the Himalayas, the Andes, and the Gobi Desert." They probably introduced him to some of their pals on other planets, for he "met people not from this earth."
Creme explains that Jesus has turned up at this time "because of the polarization of rich and poor nations and the imbalance of resources" which "will only be solved by a principle of sharing." Jesus is hiding out while Creme creates "a climate of hope and expectancy," but He has already manifested His power by having Creme's broad-faced phiz reproduced in full color on a page of the magazine section of the Sunday edition of the Daily Mail (London), 11 May 1986, and I am sure He has also stimulated the market for Creme's "powerful work in oil."
While Jesus is dodging about the back streets of London, his mama is playing tricks in southern Ireland, where, as I reported in the June issue of Liberty Bell, plaster images of the Virgin began to shake and shimmy in February 1985. I learn from the Irish Echo (New York City), 14 June 1986, that a journalist named Harry Daley, who lives in Lynbrook, New York, hied himself to Ballinspittle to watch the image of the Blessed Mother that somehow won the popularity contest among the cavorting statues. And, by Jove, he and his "future daughter-in-law" and some friends all saw the Virgin's effigy jerk and twitch. He's sure "a genuine religious experience" is taking place, no doubt by "divine intervention," at Ballinspittle and elsewhere, and he reports some "miracles," which, however, do not differ from the commonly observed cures of psychosomatic maladies by intense emotion. Daley will market his observations of jittery images in a book entitled A Call To and From Heaven, which will be published later this year.
Daley may be considered an expert on the Virgin's eccentric behavior. He has already published a book entitled Miracle at Garabandal, which, according to Irish Echo, recounts the revelations the Virgin vouchsafed to four young Spanish girls in a long series of interviews with them, all conducted in the furtive manner that shy Mary always adopts, between 1961 and 1965. So far as I have heard, that was the first of Mary's clandestine appearances in the Iberian Peninsula since 1917, when she stealthily confided cosmic secrets to Portuguese peasant girls near the small village of Fatima (which bears the name of Fatima, the daughter of Mohammad). The secrets the Virgin told those young girls, presumably because she was too timid to accost adults and couldn't trust her son's vicar in Rome, are still keeping True Believers agog as they try to figure out what Mary meant or to guess what awesome secrets have been suppressed by the Church for the past seventy years. Whether the Spanish girls can create as much of a stir remains to be seen.
As is well known, when some girls reach puberty and early adolescence, they become endowed with great psychic powers, which enable them to play with fairies, rouse Poltergeister to activity, and make other ghosts rap on tables to astound stupid adults. It is doubtless the peculiar sensitivity of such girls that makes Mary slip up to them on the sly, when she is sure no one is looking, and confide world-shaking secrets to them.
I also learn from Irish Echo (31 May 1986) that the elusive Virgin has blessed the promoters of the airport at Knock in County Mayo (not, please note, the Knock in County Clare, which would provide easy access to Asdee, where, you will remember, Mary inaugurated her present policy of making her plaster effigies jump and jerk, with, perhaps, some help from a pubescent Irish lass named Elizabeth Flynn). The Irish state has spent between two and three million pounds on the airport, for which there was little use, but now the pious corporation that flies to Portugal each year in Boeing 707s thousands of the Faithful, eager to gawk in awe at the spot near Fatima where the Virgin surreptitiously told her secrets to the adolescents, will stop at Knock to give the pilgrims a look at what Mary can do in Erin. This will give "a tremendous boost" to the airport and to the shrine of Mary in Knock, and religious zeal is already planning hotels that will be built to accommodate the pilgrims while they pay their respects to the Irish Mary before going on to visit the scene of her more famous Lusitanian appearance.
Thus does God's mama bless international cooperation!
* * *
Source: Liberty Bell magazine, October 1986