A Most Unusual Religion for a Most Unusual Race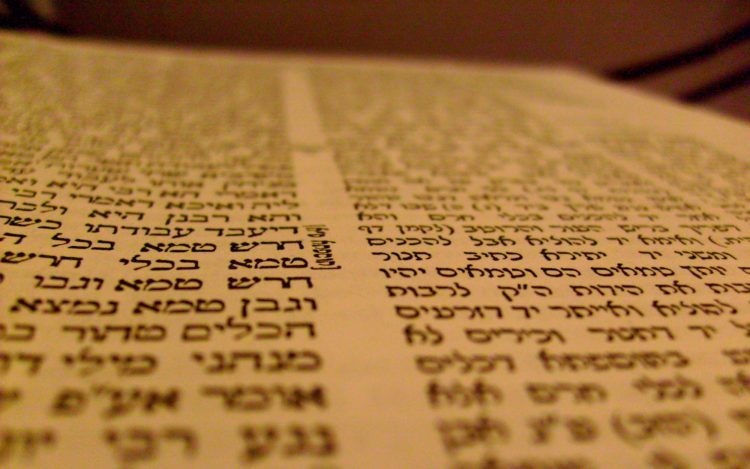 by David Sims
I AM NOT a Christian, but probably the best thing about Christianity is that it inculcates, through its contemporary moral teachings, a degree of conscientiousness into people who need a little external help in behaving morally. Conscientiousness consists of keeping your promises, paying your debts on time, and always doing your best work even when you can get away with doing less.
But certain other religions teach a version of morality that is in striking contrast with that of Christianity — or, indeed, with that of most White atheists or non-Christians.
Judaism, for example, teaches that: "If a Jew is tempted to do evil he should go to a city where he is not known and do the evil there." (Talmud; Moed Kattan 17a 2)
There is, in the Talmud (Berachot 58aÂ), a story/homily about a Rabbi who held court without permission of the Roman authorities. A Jew who had an affair with a Gentile woman was flogged by the Rabbi Shila as punishment. The Jew reported to the local Roman governor that a rabbi was holding an illicit court. The governor summoned Rabbi Shila to his own court to explain why he did this presumptuous, illegal thing. When the rabbi arrived, he managed to ingratiate himself with the governor by means of flattery. The governor made Rabbi Shila an official judge, handing him some sort of weapon, a cudgel or a whip, as his symbol of office. The rabbi and the man who had accused him left the governor's office together. As they were walking back to the Jewish part of town, Rabbi Shila said something that would have greatly displeased the Roman authorities were they to hear his words. The man with him said as much. So, as his first official act as judge, Rabbi Shila attacked the other man with his cudgel (or whip) and killed him — evidently a most praiseworthy, moral act.
Those examples of "moral teaching" from the Talmud suffice to prove the conclusion that the morality of Judaism is something which always conduces to Jewish power, Jewish advantage. Essentially, it says that what is right for a Jew to do is whatever he wants to do, as long as he can get away with it. Whereas other religions foster conscientiousness, Judaism does the opposite.
Most Christians don't really understand Judaism or Jews. They merely think that they do.
* * *
Source: Author