Why the Attacks on The Turner Diaries?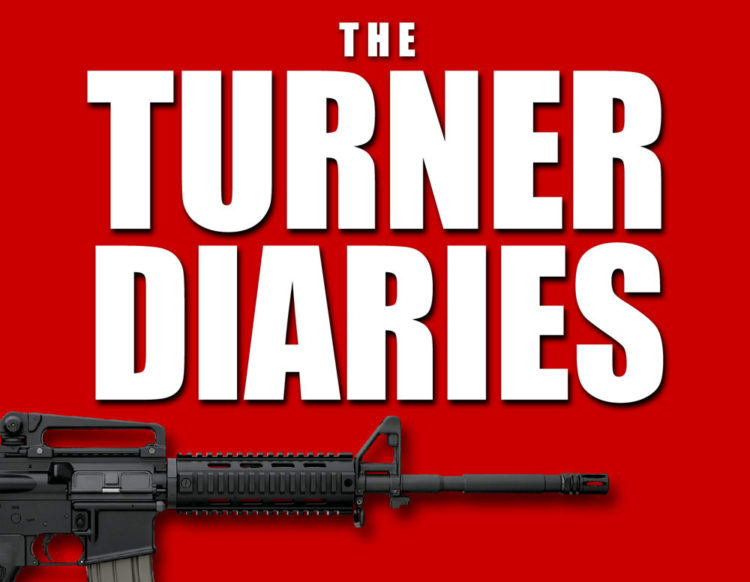 by David Sims
DR. WILLIAM PIERCE'S The Turner Diaries is a work of fiction, specifically in the genre of war (or military) fiction. There are millions of other books of the same general nature, offering their readers doses of imaginary intrigue and imaginary violence. Many of them are, like The Turner Diaries, set in an alternate reality version of our own world.
Why does The Turner Diaries receive so much pointed, strident, and unctuous criticism, when most of those other samples of war fiction do not? Because the story involves a struggle between the Jews and their non-White allies on one side and the White race on the other side, and in the end the White people win. Because the justification for the war actually exists in the real world, whereas as yet the war itself does not. The Turner Diaries essentially tells the White reader that resistance is not futile, and the Jews who control the media don't like that narrative at all.
[Some critics have combed through William Pierce's other writings, looking for something to make him look bad to the rubes, and now claim that Dr. Pierce provided moral "support for terrorist groups" simply because he explained why al-Qaeda attacked the US.]
William Pierce did not support al-Qaeda. He expressed his understanding of the point of view of the leaders of al-Qaeda, but that is obviously not the same as supporting them. What William Pierce published in August 1999 and in September 2001 are rational summary explanations as to why al-Qaeda behaved as it did. That does not make Pierce their ally, nor does it mean that Pierce was the same kind of man as was Osama bin Laden. All those who wrote to the contrary have stretched the meaning of Pierce's remarks considerably beyond a reasoned interpretation.
* * *
Source: Author