Unraveling the Mystery of "Anti-Semitism"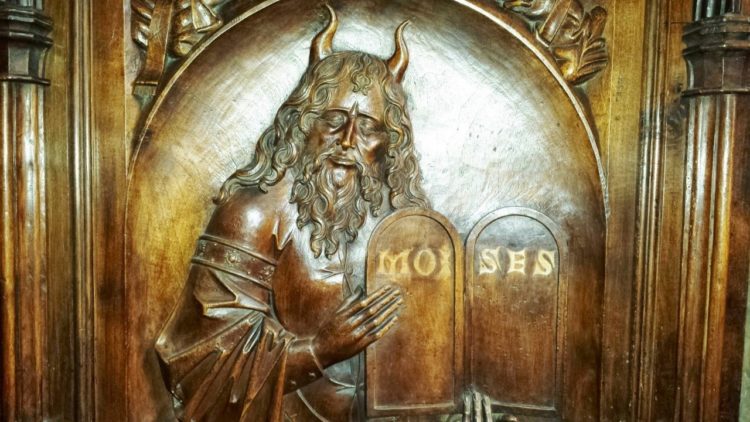 by David Sims
MOST "anti-Semitic" statements are true. You'll have noticed that Jews usually object to the "anti-Semitism" of someone's remarks while totally avoiding the question of their truthfulness or falseness. There's only one obvious reason for someone to describe you as an "anti-Semite" without also specifically addressing any alleged lies that you might have told.
That being said, it certainly isn't the case that all "anti-Semitic" statements are true. A small percentage of "anti-Semitic" comments are intended as jokes. For example, I've heard that Jews are born with buds in their heads that will grow into horns if the doctor doesn't clip them off in the delivery room. I'm fairly certain that that one isn't true.
On the other hand, the "anti-Semitic" claim that the Jews, themselves, are the cause of "anti-Semitism" is perfectly true. That's right: Jewish behavior causes "anti-Semitism." That's why the Jews are "uniquely persecuted." The Jews also uniquely prey on, and are parasites upon, other peoples — and sooner or later the Gentiles get fed up and do something about it.
Does anyone actually believe the alternative explanation that the Jews endorse, namely, that "anti-Semitism" is a global miasma that people inhale with their breath, that causes them to think (erroneously, of course) that Jews are exploiters, corrupters, tricksters, and hypocrites; a blight unto the world?
No, of course not. Nobody really believes that, although some (the corrupted) pretend to believe it for political or financial reasons. When many individual peoples for centuries on end keep having special problems with one particular other group of people, then it is idiotic to think that the problem is to be found in the behavior of the many — and it is wise to think that the problem is to be found in the behavior of that one particular group.
* * *
Source: Author