When it Comes to Jews and Communism, the Lying Is Rampant and Obvious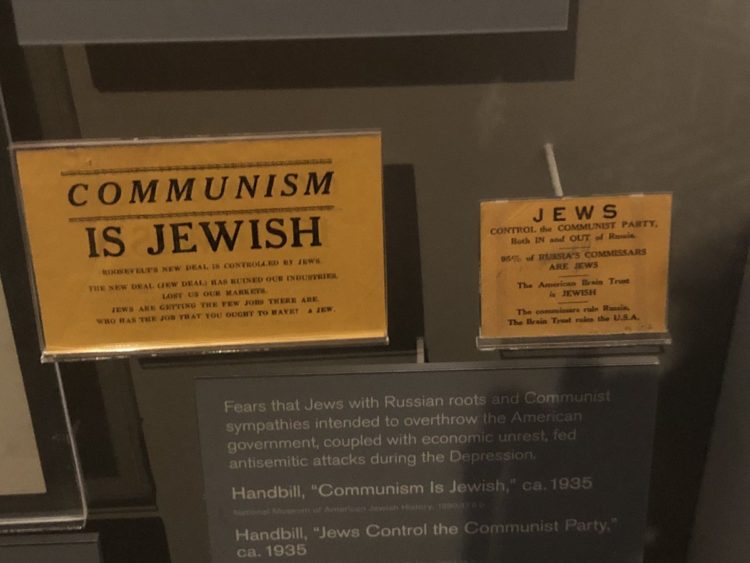 introduction by Chris Rossetti
BACK in the 1990s, a neo-Marxist radio network, based in Oregon and Costa Rica, operated a station calling itself "Radio for Peace International" (RFPI) in competition with American Dissident Voices (ADV), which was then itself on shortwave radio. RFPI devoted an entire program to attacking ADV, denying among other things our statement that Communism had Jewish roots. An ADV supporter and contributor, William Scott, Jr., wrote this response to their attack. Here's his letter:
* * *
Dear Sirs:
I am writing in regard to your program covering the National Alliance's radio show American Dissident Voices — specifically, your attempt to discredit the show's discourse on the Jewish involvement in the Bolshevik revolution in Russia.
I have to admit that I am a bit surprised that you chose to attack that subject, since there is substantial documentation that a very disproportionate number of Jews were among the leaders of the original Communist organization.
I would like to give just a small part of the evidence that I have available. It is a fact that numerous journalists were witnesses to the events along with clergymen and politicians who recorded what they had seen in Russia during that unfortunate period.
During the last days of World War I when the Bolsheviks were making their move numerous diplomatic telegrams (available from the National Archives) were exchanged between U.S. diplomatic and military personnel in Russia and Washington, DC. For example, one telegram, State Department document number 861.00/1757, of May 2, 1918, was sent from the U.S. Consul General in Moscow to the State Department, in which he describes the situation in the towns:
"Jews predominate in local government, anti-Jewish feeling growing among population which tends to regard the oncoming Germans as deliverers."
Another telegram, State Department document number 861.00/2205, sent from Vladivostok on July 5, 1918, by U.S. Consul Caldwell, clearly verifies the previously cited example. Caldwell states:
"Fifty per cent of Soviet government in each town consists of Jews of the worst type…."
Another telegram, dated March 1, 1919, is also from Vladivostok, this time by Captain Montgomery Schuyler of the Headquarters of the American Expeditionary Forces, Siberia, who reported to his Chief of Staff:
"The Bolshevik movement is and has been since its beginning guided and controlled by Russian Jews of the greasiest type…."
And in another telegram, sent June 9, 1918, Schuyler cites Robert Wilton, correspondent for the London Times in Russia, regarding the ethnic makeup of the Bolshevik government:
"There were 384 commissars including 2 Negroes, 13 Russians, 15 Chinamen, 22 Armenians, and more than 300 Jews. Of the latter number 264 had come to Russia from the United States…."
These telegrams are only a few of the dozens that reflect similar sentiments, I would think, that were sent to Washington from our representatives in Russia at the time of both attempts at power by the Communists.
Another journalist who wrote about the Russian Communists in that era was the distinguished London Times foreign correspondent Douglas Reed, who wrote of Soviet censorship from first-hand knowledge in his book Insanity Fair:
"The censorship department, and that means the whole machine for controlling the home and muzzling the foreign press, was entirely staffed by Jews. There seemed not to be a single non-Jewish official in the whole outfit."
I could go on and on citing statements from various sources, but my point is not to convince you of the Jewish domination of the Bolshevik Revolution in one letter. However I would ask that you at least consider why, even with what seems to be creditable evidence, when one tries to discuss this or any other situation where Jews are involved one finds the standard canards and smears directed one's way. Why do they rely on intimidation to suppress discussion of a legitimate historical event?
I think this tactic will eventually backfire, but unfortunately for decent Jews the cynical Jewish power structure will not refrain from using whatever tactic gains them power.
I know that there are some Jews who will honestly admit to what I have just presented. For example, the Jewish author, Marcus Eli Ravage, wrote in the January-February 1928 issue of Century Magazine:
"You have not begun to appreciate the real depth of our guilt. We are intruders. We are disturbers. We are subverters. We have been at the bottom not merely of the latest great war but of all your wars, not only of the Russian but of every other major revolution in your history."
Another well-known Jew who comments similarly is Dr. Oscar Levy. He was a figure of international repute who edited and financed the English edition of Nietzsche's works in sixteen volumes. In the preface to the book The World Significance of the Russian Revolution by Professor George Pitts-Rivers of Oxford University, Levy stated:
"We [Jews] have erred, my friend, we have most grievously erred…. We who have posed as the saviours of the world, we who have boasted of having given it the Saviour, we are today nothing else but the world's seducers, its destroyers, its incendiaries, its executioners…" .
And finally, I must give credit to another courageous Jew, Benjamin Freedman, who spent a large portion of his wealth exposing the Jewish power structure (both the Communist and Zionist factions). He stated in a 1963 speech in Washington, DC, concerning the ability of the Jewish power structure to secure the assistance of willing dupes and to utilize the power structure's time-tested obfuscation techniques to further their political goals:
"They have fooled you so many times that you don't know whether you are coming or going."
There are many other such admissions that I have seen in print, and I have actually heard them with my own ears from Jews of my own acquaintance. So why the cover-up and all the apparent shock at such allegations?
The same goes for the so-called "Holocaust." Any Jew can apparently make any claim without contradiction — since anyone who disputes such claims is automatically attacked and called "anti-Semitic," "hatemonger," "Nazi," etc. Now that even the Jewish "holocaust historians" have recently lowered the death count from 6 million to 3 million (and some even much lower) that should be enough to open the whole thing up to honest historical examination, instead of continuing the old propaganda line. But no, the 6 million figure is still paraded around as gospel and few dare to point out the recent reductions by scholars.
Actually, I think the Jews have put themselves in a precarious position by allowing these wild claims to go on virtually unchallenged. Although you may be surprised to hear that I don't deny that thousands of Jews were killed in WWII, I think that exaggerations are rampant. Keep in mind that some 50 million died in that tragedy. I find it offensive that the emphasis is almost entirely on the "6 million" to the exclusion of everybody else.
There is a powerful form of censorship in this country. Look where the power and money leads and you'll find the source.
When I was growing up we learned to value truth and to condemn hypocrisy. Nowadays we must bypass truth in order to be politically correct and to avoid offending certain groups. I say nobody should be intimidated out of investigating anything. This whole situation rubs me the wrong way and I'll never get used to it. I don't think that any society that accepts blatant lies and suppression of facts in place of the truth can survive. We must tell the truth no matter who doesn't like it.
Yours truly,
William Scott, Jr.
* * *
Source: Free Speech magazine, January 1995