Report: Israel Planted Spy Devices Near White House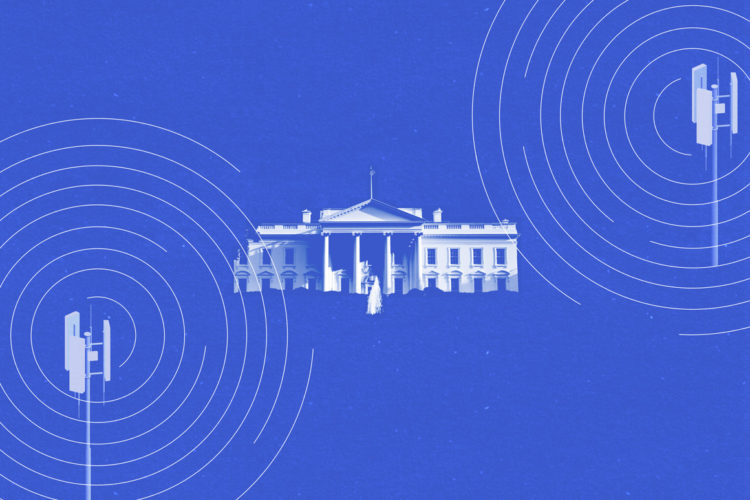 Surveillance devices planted over past two years, says report citing former US officials
ISRAEL IS likely to have planted mobile phone spying devices near the White House and other sensitive locations in the US capital over the past two years, according to a report from Politico that cited three former US officials.
The miniature surveillance devices mimic telecommunications towers to gather information, including the contents of phone calls. The US government concluded Israeli operatives were most likely to have put them in place to spy on Donald Trump and his associates, the news website reported. Politico stated:
But unlike most other occasions when flagrant incidents of foreign spying have been discovered on American soil, the Trump administration did not rebuke the Israeli government, and there were no consequences for Israel's behavior, one of the former officials said.
The miniature surveillance devices, colloquially known as "StingRays," mimic regular cell towers to fool cellphones into giving them their locations and identity information. Formally called international mobile subscriber identity-catchers or IMSI-catchers, they also can capture the contents of calls and data use. The devices were likely intended to spy on President Donald Trump, one of the former officials said, as well as his top aides and closest associates — though it's not clear whether the Israeli efforts were successful….

Based on a detailed forensic analysis, the FBI and other agencies working on the case felt confident that Israeli agents had placed the devices, according to the former officials, several of whom served in top intelligence and national security posts. That analysis, one of the former officials said, is typically led by the FBI's counterintelligence division and involves examining the devices so that they "tell you a little about their history, where the parts and pieces come from, how old are they, who had access to them, and that will help get you to what the origins are."
The office of the Israeli prime minister, Benjamin Netanyahu, rejected the accusations as a "blatant lie", saying the country had a longstanding commitment "not to engage in any intelligence operations in the US​"​.
In the article, one of the three former intelligence and national security officials, none of whom were identified, said the Trump administration – which describes itself as the most pro-Israel US government in history – did not rebuke its ally.
"The reaction … was very different than it would have been in the last [Obama] administration," one former senior intelligence official was quoted as saying. "With the current administration, there are a different set of calculations in regard to addressing this."
It said the FBI and other agencies used detailed forensic analysis of the devices, known as "StingRays," to link them to Israeli agents. "It was pretty clear that the Israelis were responsible," a former senior intelligence official was quoted as saying.
The Israeli embassy spokesman in Washington, Elad Strohmayer, further denied the accusations, saying: "These allegations are absolute nonsense. Israel doesn't conduct espionage operations in the United States, period." The White House, the Department of Homeland Security, the FBI and the US Secret Service did not comment, Politico said.
Politico added:
After this story was published, Trump told reporters that he would find it "hard to believe" that the Israelis had placed the devices. "I don't think the Israelis were spying on us," Trump said. "My relationship with Israel has been great…Anything is possible but I don't believe it."

Israeli Prime Minister Benjamin Netanyahu also denied after publication that Israel was behind the devices. "We have a directive, I have a directive: No intelligence work in the United States, no spies," he said in a gaggle with reporters. "And it's vigorously implemented, without any exception. It [the report] is a complete fabrication, a complete fabrication."

But former officials with deep experience dealing with intelligence matters scoff at the Israeli claim — a pro forma denial Israeli officials are also known to make in private to skeptical U.S. counterparts….

Among professionals, the Israeli intelligence services have an especially fearsome reputation. But they do sometimes make mistakes and are "not 10 feet tall like you see in the movies," a former senior intelligence official noted.

In 2010, the secret covers of a Mossad hit team, some of whom had been posing as tennis players, were blown after almost 30 minutes of surveillance video was posted online of them going through a luxury Dubai hotel where they [murdered an opponent of Israeli policies. The Jewish-run "US" media and the US government were silent. — NV Ed.]

Still, U.S. officials sometimes have been taken aback by Israel's brazen spying. One former U.S. government official recalled his frequent concern that Israel knew about internal U.S. policy deliberations that were meant to be kept private.

"There were suspicions that they were listening in," the former official said, based on his Israeli counterparts flaunting a level of detailed knowledge "that was hard to explain otherwise."

"Sometimes it was sort of knowledge of our thinking. Occasionally there were some turns of phrase like language that as far as we knew had only appeared in drafts of speeches and never been actually used publicly, and then some Israeli official would repeat it back to us and say, 'This would be really problematic if you were to say X,'" said the former official.
Netanyahu has been shoring up extremist Jewish voters with fiery language and hardline promises.
On Tuesday, he announced that he would annex up to one-third of the occupied West Bank if he won re-election, drawing condemnation from the Palestinians, Arab countries, the UN and the EU.
* * *
Source: Guardian and National Vanguard correspondents