Who's Been Killing Black People?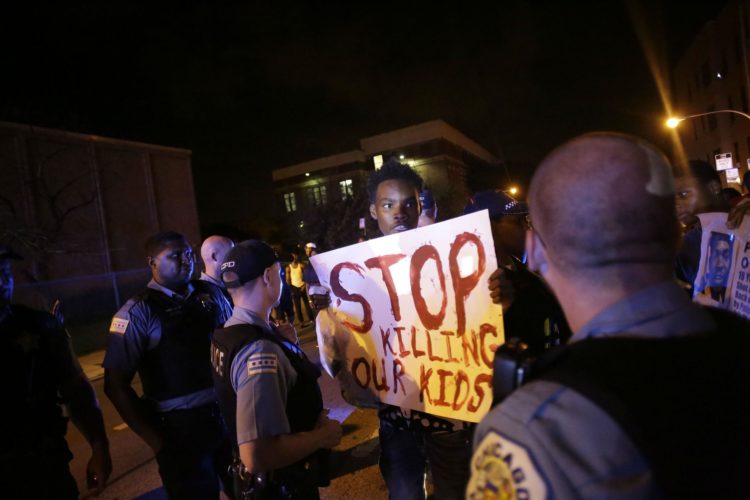 For the most part, it's not the police — and it certainly isn't White nationalists. Even lynchers in the Old South pale in comparison to the real culprits.
by David Sims
IN THE United States, Blacks kill other Blacks at an estimated average rate of 20 per day. How many of these do you see on the mainstream media's news programs? Fewer than one per cent. of them.
If, however, a White person kills a Black person, what are the odds that the mainstream media will blast the news of it around the world for many weeks? It is a certainty, almost every time.
Consider this: The number of Blacks lynched from 1882 to 1968 (that's 86 years) was 3,446. Average rate of lynchings: 40 per year.
The number of Blacks killed by other Blacks between 1 January 2010 and 1 January 2012 was 4,906. Average rate of Black-on-Black murders: 2,453 per year (at least — some estimates are higher).
Per capita murder perpetration rate of White men in 2012: 3.9 per 100,000.
Per capita murder perpetration rate of Black men in 2012: 26.8 per 100,000.
Proportion of all homicides committed by Blacks in the United States between 1980 and 2008: 52 per cent.
The number of murders committed by Blacks in Chicago alone during the period from 1 January 2001 through 31 December 2015 is approximately the same as the combined number of deaths during Operation Iraqi Freedom (2003-2015) and Operation Enduring Freedom/Afghanistan (2001-2015). The number in both instances is about 8,000.
Despite the many confrontations between Black criminals and police, Blacks kill other Blacks at a rate 40 times higher than the police kill Blacks.
* * *
Source: Author