What Has Become of Dear Old London — and Our People?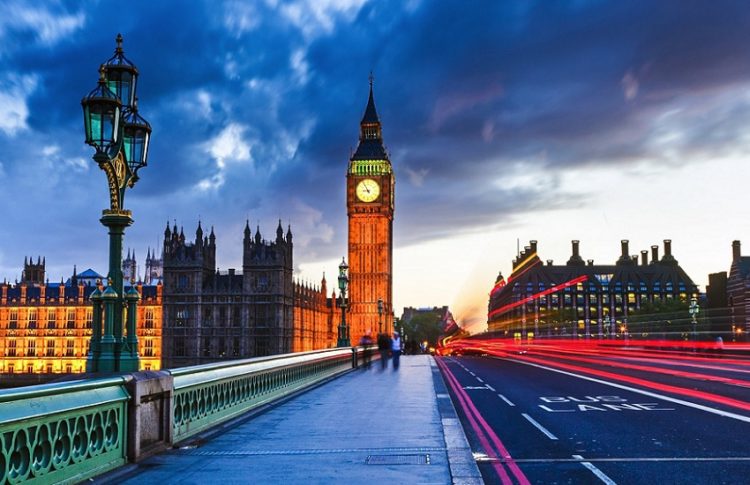 by Alex Young
WALKING THROUGH London you almost feel like you've entered a strange parallel time-line. Someone standing in London a century ago could never have foreseen what we see before us today, and if they could, they would undoubtedly feel an extreme sense of shock and betrayal at what their descendants have done.
In the London of today we see rising decadence and clear evidence of a crumbling civilisation; high crime rates; promiscuity; the decline of the family; every form of social dysfunction, and ever increasing multiculturalism. It sometimes seems as though there is no way back.
At times it is rare to even witness any ethnically homogeneous relationships, many native Londoners having forsaken any thought of a future for our people, or any future in which we will be a distinct people. This is clear evidence of how much has already been lost. Miscegenation compounding the impact of low fertility rates and thwarting our efforts to build cohesion among our people as more and more families fall prey to it.
Unfortunately, the mass media's choke hold on the minds of our youth threatens to exacerbate the situation, and we should expect to lose increasing swathes of our country if no action is taken on our part. From the last census in 2011 White Britons were only 44.9% of the population of London, and we can only assume that by the next census in 2021, this figure will be even lower and sadly, even at this time we must consider our capital city lost and territory that in future we will need to reclaim.
One can't help but feel a great sadness at what has become of our great nation. This heightened by the widespread apathy and acceptance on the part of many natives, particularly of the younger generation.
The young have been led to believe that the replacement of our people is to be desired, that it is 'progressive', and the perfectly rational desire to maintain the racial integrity of our own people is constantly denigrated. We are forced to toe the line in order to survive economically, while each year, hundreds of thousands more immigrants pour in. The indoctrination goes ever deeper and we are forced to accept what our very spirit rejects.
The general moral decline can often be more disheartening to witness. Promiscuity is increasingly the rule, rather than the exception; and many indulge in binge drinking and drug abuse. Though nothing new as far as the young are concerned, its prevalence highlights the lack of meaning and direction in life that many have become accustomed to.
Those who have the capacity to understand the situation often turn a blind eye and try to ignore it, and get on with their lives as best they can, but our ancestors spent millennia taming these lands. The truth is that our ancestors shaped this land. They were, as we indigenous Britons still are, a distinct people, hardy and innovative, with many admirable qualities. But we have lost our way.
If we are to rekindle the flame of national consciousness that once burned in each and every one of us, we need a revolution. Not just of our political system, but a revolution of the mind and of the spirit. We need a leader to guide the way, and we need men of action.
* * *
Source: Western Spring