Medium: I've Had Sex With Well Over 100 Men, but That Does Not Define Me as a Slut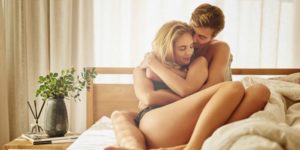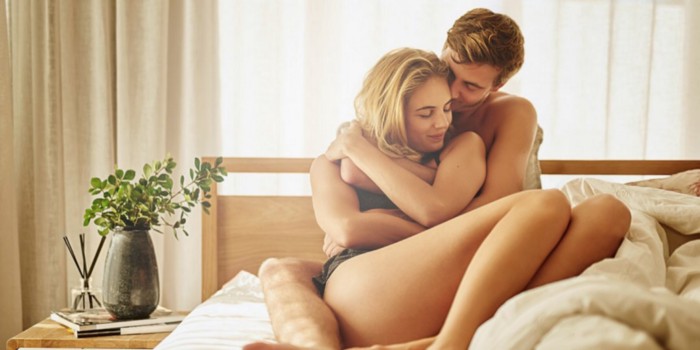 by Dissident Millennial
WHEN THE HEADLINES of a culture become indistinguishable from satire, that culture is beyond parody. Such is the case with a recent Medium post by Kelly Tyler titled "I've Had Sex With Well Over 100 Men, but That Does Not Define me as a Slut".
What is your number?

It's a question that comes up sooner or later. But if you have been sexually active for 10 plus years, it is surprisingly easy to rack up a number so big you can't even precisely recall.

Of course if I were a man I would be celebrated for this. But I'm a woman so many men simply call me a slut and refuse to date me (but still offer me the privilege of having sex with them).

Having an active sex life is important to me. Sex is one of the most basic human functions. And 8 partners per year on average actually doesn't sound like that much to me at all.

Anyone who has been single in a major city know [sic] that you can line up a weeks worth on tinder dates in a matter of hours. Sometimes multiple meet ups in the same night.

I regularly get tested, I don't have daddy issues, and I was not abused as a child (as one guy wondered aloud as we lay in bed after fucking).

But it does seem to be a sticking point with guys when it comes to relationships. Maybe I should just lie? But honestly, it's not something I'm that embarrassed about. My collection of cats, crushing student loans, and pitiful excuse for a car are things that embarrass me. Not my number.

How about you guys? Do you share your number of sexual partners with those you are dating or in relationships with? How many is too many? Honest feedback appreciated!

XOXO Kelly
Yikes!
A user called Mad Con replied in the comments section to Ms. Tyler's post:
You wrote in your article that you had 8 partners on average per year. In your quora account, however, you wrote this:

"I stopped counting in college but I can easily get 1–2 guys per week. Sometimes it just a bj or me eating their ass. Then again I've been to a few orgies where I would have added 10+ partners per event. Well over 100."

and this

"I lost track but could Be as high as 500, personally. And I'm not even the "sluttiest" friend lol"

You have yourself mentioned that you are a slut in quora. Your article contradicts your own words! If a woman that slept with 500+ men in 10 years (1 per week for 10 years continuously) isn't called slut, then who is?
Another user Mike M comments:
This woman's issue, as with all women like her, is a complete inability to put themselves in men's shoes for even a minute and consider their perspectives and desires.

That's because of an inherent solipsism, reinforced in childhood by being treated like a princess, then in teenage-years by excessive amounts of male attention, add in later years by gobbling up the feminist narrative that women can have it all and deserve it all. All their life, they've been experiencing the idea that other people's wants and preferences (and particularly, guys) don't matter one bit.

And so it really bites them when one day they discover that their path to their desires are obstructed by men's unwillingness to cooperate. I believe their shock is genuine. Men aren't supposed to tell her "no thanks I'll pass". That never happened before! Nobody told her that this was even an option! And so, as usual when a woman doesn't get her way, the classic response is to try to shame people into changing their mind, and that's how you get articles like this.
While these remarks say enough about this mess of a woman on a micro-level, the question naturally arises as to what the example of this woman says about the state of our once-great country writ large, and I'm afraid it implies that we are pretty well doomed. Here are my thoughts:
When you understand that sex is the foundation of the family, the family is the foundation of the nation, and the nation is the foundation of the race, then it becomes glaringly obvious that sexual liberation can only lead to racial suicide and the death of the West.
The so-called conservative movement, the Republican Party, and the Christian-right are all missing-in-action and totally useless on this front. If Conservatism, Inc. can't prevent America's national institutions from churning out girls like Ms. Tyler, what conservative function do they serve exactly?
Radical feminism has resulted in a stupendous and almost unimaginable waste of resources. Contrary to the dogma of free market capitalism, a nation's most valuable asset is its racial blood — i.e., its human capital, and since only fertile women can give birth to this capital, they are by nature the most valuable members of society. As such, a truly sane nation would invest in its young women by creating the optimal environment for them to get married and create large families so as to extend the lifeblood of the race. This is the only "right" that young women of good stock have any business demanding, and consequently it is precisely this right — call it the right to family — that is the most systematically ignored, stunted, and degraded by the alien and parasitic gatekeepers of the modern West, including those who call themselves "conservatives".
As a corollary to the above, our corporate and educational systems perform the opposite function for which they are intended due in no small part to the cancer of radical feminism. Traditional schooling had as its primary task the instilling of a positive identity and the building of character, while national industry was originally designed to serve the economic needs of families and communities so as to sustain heritage-America's organic way of life. Nowadays these institutions have it so obviously backwards it is clear that our present degradation can only have come about by malicious design. Far from burning the racial instinct into the hearts and minds of our children, our corporate and educational systems instill in them a purely negative identity which would only have them subsidize their own ethnic cleansing, and far from upholding the ideals of chastity, marriage, and motherhood, our corporate and educational systems encourage the lesbian fad of "women's rights" and "women's liberation" which can only lead — again, obviously enough — to racial sterility and national suicide.
Isteve commenter Paleo Retiree provides an excellent summation of America's remarkable descent into sexual lunacy:
I think that 1) girls tend to be happier when they're raised into roles and activities that have traditionally given women a lot of pleasure and satisfaction (food! style! social activities! dance!); and that 2) sports are a metaphor for combat, which has traditionally been a male domain. Why we're pushing our girls into combat-derived activities I have no idea. (Actually I do, but I'll keep it to myself.)

Pushing our girls into sports has played a role in the creation of a couple of generations of young American women who are completely graceless and out of tune with their feminine natures. No matter how fit they are, or what good team players they've become, or how sweet or amusing individuals may be, today's American girls and young women are generally amazingly clumpy, grace-free and charm-free creatures. They judge themselves and each other by how aggressive and will-driven they are, they have zero clue what it is to be creatures of mystery, style and allure, and they've got no idea how to run social circles or maintain kitchens and households. On the other hand, high-fiving each other, being pushy corporate drones, drinking themselves shitfaced and running marathons … They're really good at all that.

And we wonder why so many of them get fat, take anti-depressants, and fail to reproduce. We're actively discouraging our girls from realizing themselves as women. Awesome cultural achievement, America.
Yeah, and again, great job conservatives!
* * *
Source: Author