God and Revolution in the Age of Biology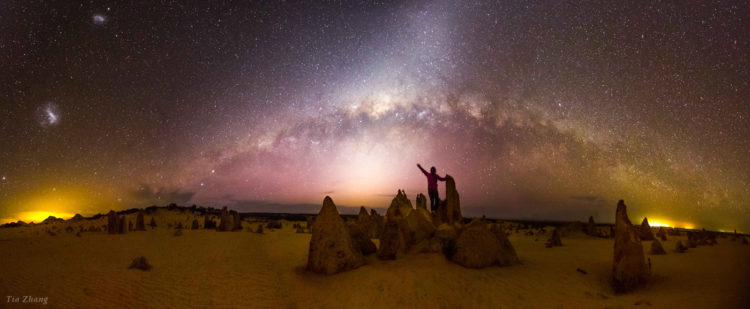 by Helgar
THIS IS THE Age of Biology. It has come upon us almost unaware, and certainly unwanted for existing power structures. All bureaucracies wherever they are established, in government, education and economics, are doing their utmost to keep the age from realizing itself. But it will grow, inevitable as a plant grows; it will come as spring comes to relieve winter, and men will turn to biology as the science of life in seeking answers to problems of a purely human nature that they had not found where they searched heretofore — in the fields of economic and political science. Both of these have dominated the thinking of Western man for centuries. The revolutions fought — the French, the American, the Russian were all of the same order. — The humanizing label of "brotherhood" was false advertising, not so much because of false intentions, at least where the misled masses were concerned, but because the contents thus labeled lacked all ingredients of the subject of life and the laws that uphold life.
They said Equality and had in mind only material things, not yet having learned that nature knows no equality. But the "just" distribution of wealth only ended in shifting ownership from one type of hands to another. So today instead of feudal princes we have princes of money in control of our lives. Instead of beautiful castles gracing the countryside, more and more towers of steel and glass are destroying human life concentrated in cities, blocking out the sunlight and turning people into an asphalt herd. All the while taxation and inflation facilitate disownership of real property, elsewhere already accomplished through Communism.
They said Fraternity and completely ignoring or throwing out hereditary principles in the build-up of nations, created more tension, friction and hostility than had ever existed within nations by destroying the private self of nationhood, crowding together groups incompatible by nature and tradition and therefore naturally ill disposed to or intolerant of each other. Moreover, their fallacious doctrines of environment over heredity had reference to man-created environments only and treated the environments of nature as either non-existent or old-fashioned in points of human needs. Nature instead was perverted into an economic growth factor only in the calculation of material wealth. So today we have more and better causes for revolutions and wars, even to the extent of nature herself being at war with man.
Theysaid Liberty, believing — granted at least where Rousseau was concerned — man to be innately good and that he would again become so if only returned to his primitive natural state. They left two things out of their bets on the future: 1. Due consideration for the difference between bondage and discipline. 2. The fundamental fact that man, to be a free and moral being had to have the ability to commit evil to be able to choose either good or evil. Thus man lives not only by natural law, as does the animal, but by moral law, the latter being his own creation with recourse to that part of his consciousness that binds human nature to the nature of what is Godly. He must therefore investigate the nature and status of both natural and moral law to be able to create an order that strives for harmony with both as the best means of serving man. But ignorance of his own nature and designs built on a false premise of liberty have led men into anarchy, allowing vices to flourish in contempt of virtue.
Returning to our assertion that this is the Age of Biology, on what do we base this claim and what can we foresee from its development?
There is no question that man has conquered the material aspect of the world. He has been outward-looking; he has absorbed in the study of manifestations — phenomena, its shape and appearance and its manifold mechanical functions. Out, although philosophers have for hundreds of years insisted that all knowledge of the outer validity of the world does not reveal a complete and true picture of the world as existence, only experience could teach men with lesser insight. Gradually and by-means of a maturing process, we are becoming more and more inward-looking. Suddenly we realize that the external forms of life — social, cultural, political, economic — spring from an inner source and that while learning (from an accumulated store of experience) is necessary and helpful in the business of living, life itself cannot be taught.
Life is as God is. To be or not to be is only in part for us to decide. We have not chosen to be. We can only choose not to be. We can also choose how to be. To be able to do so we must know about life we must understand ourselves as part of the stream of life. But while the decision to be was made for us, it was not done haphazardly but proceeded from a basis of laws that had bound the entire universe into an overall order through a system of gradually unfolding laws from which no being, including man, can escape. There is no escape from life except through death. And all forms of illness, personal or social, if not attended to properly and in accordance with the laws of life, must culminate in death. — To live, we must respect the laws of life, we must know them, for ourselves, for our nation, our race and our culture.
As our soul-life is inextricably bound up with our physical being, it is inevitable that the studies of biology, above all those in the fields of genetics, will lead to philosophic insights long clarified by those advanced in the knowledge of the science of life, to a new understanding of life and ourselves as part of it.
We of the Odinist Faith, staunchly supporting the new findings and keenly aware that they reveal only our deepest instincts, take pride in the knowledge that we bear within ourselves the germination of the new age — the Age of Biology.
* * *
Source: The Odinist via America First Books