How They Operate: Morris Dees and the Southern Poverty Law Center
by Andrew Hamilton
ATTORNEY Morris Dees co-founded the so-called "Southern Poverty Law Center" (SPLC), an enormously powerful hate group, in 1971 with Southern Jew Joseph J. Levin, Jr., also an attorney. The SPLC works closely with the judiciary, law enforcement, secret police agencies, the media, and academia to quash the rights of White Americans by targeting, terrorizing, and destroying them and their families emotionally, reputationally, economically, and organizationally.
Recently the organization has been the subject of vague, uninformative "news" accounts quoting SPLC press releases about a shakeup of some kind at the top. Because the Center represents "Authority" to the media, they simply repeat what it says.
The first high profile departure was Mark Potok, a Jewish racist who meticulously tracks the demographic collapse of the White population on his office wall. His 2017 exit wasn't publicly announced as far as I know. He has set up shop as a "consultant" peddling anti-White hate, a lucrative profession in contemporary America. Just imagine thousands of dedicated Whites earning upper middle class incomes doing to anti-White racists what they do to us!
Was Potok responsible for the 2016 SPLC hit piece accusing a Pakistani in Britain of being "anti-Muslim," thereby triggering a $3.4 million payment to the man? The SPLC paid without squawking because the victim in that instance was a non-White Leftist.
Next, Dees himself was cashiered for unstated reasons, followed days later by the man who had sacked him, SPLC President J. Richard Cohen, who resigned. A fourth high-level departure was legal director Rhonda Brownstein, a 30-year veteran of the hate group.
Morris Dees is part of the Left-wing Establishment in America. Now in his eighties, he has made a lucrative career shaping the racist totalitarian state we currently live in. His efforts, along with those of countless others, insured that peaceful opposition to genocide had no means of expressing itself or influencing policy.
For this he was richly rewarded, showered with the "good" things in life that his type and class crave above all else: privilege, money, fame, high social status, sex without moral boundaries, and the joy of inflicting pain and suffering on victims who cannot fight back.
In 2001 the morally bankrupt American Bar Association published a ghost-written hagiography "by" Dees called A Lawyer's Journey: The Morris Dees Story. The real author is named Steve Fiffer. The book carried cover blurbs by Jimmy Carter, Kurt Vonnegut, and Establishment Black icons Rosa Parks and Coretta Scott King. Amazon's "customer reviews" seem to have been doctored to present a glowing picture of readers' opinions.
Dees is a product of the philo-Semitic White South of yore. Despite his full name, Morris Seligman Dees, Jr. is not a Jew. His father (Dees, Sr.), was named (Dees says) in honor of a Montgomery Jewish merchant, Morris Seligman, who his grandfather Arthur Dees venerated. He named his own son Morris Seligman Dees III.
Dees is a Unitarian. Unitarianism is a bizarre Left-wing cult having nothing to do with religion or Christianity per se, so many Jews belong to it.
We're the Government. We're Here to Help (((Them))).
The SPLC developed an "innovative" legal strategy to silence White Americans by impoverishing and jailing people through the use of financially crushing lawsuits and an orchestrated avalanche of media and public vilification designed to sway both the court and the public (which it does).
The core idea was to enlist the (admittedly eager) American judiciary, a co-equal branch of government whose representatives are sworn and obligated to uphold the Constitution, as a de facto censor to selectively suppress the fundamental rights of maligned and dispossessed Americans.
In effect, state power was used to violate the First Amendment.
The judiciary has blatantly contravened the Constitution by partnering with private religious-racist groups in this manner. Judges would never permit the same "innovative" courtroom stratagems to be used against Jews or other non-Whites under identical circumstances, which they oh-so-easily could be. The racially discriminatory decisions and precedents are neither evenhanded nor lawful.
Today, while continuing its courtroom assaults on Whites, the SPLC also, in cooperation with the Jewish ADL and governments, censors individual and group speech on the American and global Internet, free from public view or accountability. It does so through a handful of multibillion dollar transnational corporations owned by Left-wing oligarchs, mostly Jewish, who tightly control this appalling avenue of mass surveillance, manipulation, and propaganda.
The SPLC also maintains sinister ties to federal, state, and local police and secret police forces, supplying them with highly selective defamatory material from massive databases it compiles on American citizens of a sort police agencies even today cannot legally collect.
The SPLC is tax exempt—subsidized, like its wealthy donors, by the American government.
Federal, state, and local governments also funnel "charitable donations" collected from public employees directly to the hate group. Left-wing corporations follow suit.
The SPLC writes, "One of the best ways to support SPLC is to donate to us through your workplace giving program (or the Combined Federal Campaign if you're a Federal employee). If your employer does not have a payroll deduction campaign or does not offer the choice of giving to SPLC, ask about bringing America's Charities to your workplace." (URL added.)
The Combined Federal Campaign has analogues in state and local government. Examples of federally-approved donees include the ADL, UnidosUS (formerly National Council of La Raza (literally "the (Mestizo) Race"), the ACLU, the Center for American Progress (George Soros/John Podesta), Planned Parenthood, the "Human Rights Campaign" (America's most powerful homosexual/transgender lobby), and so on.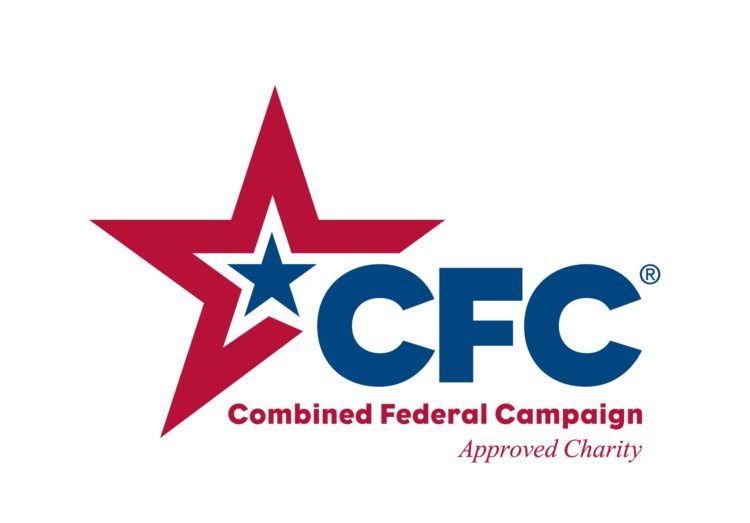 For a full list of federally-sanctified recipients see the CFC's 2018 Charity Listing, which contains an index. There are myriad secret ways that Politically Correct hatred, racism, and sexual degeneracy are funded and institutionalized at every level of "respectable" society.
"All My Life, I Have Been a Winner"
So said Morris Dees in his application to President Jimmy Carter to become Attorney General of the United States.
The quote is from an old divorce document that has been floating around the right for decades. Most such quotes relate to Dees' sexual proclivities, which are typical of the Left in general and the contemporary ruling class in particular.
The underlying document is an ex-wife's state appellate brief from a 1979 Alabama divorce proceeding. The facts contained in the brief were drawn from the trial record, including discovery materials.
Regular National Vanguard commenter Anthony Collins recently supplied a link to a complete 32-page copy of the original document available at archive.org. I had never seen it before. After much searching it remains the only complete copy I could find.
What I'd seen, and what is typically available on the Web, is a bowdlerized version. Because it consists of excerpts, it is shorter (18 pages in my PDF copy) than the original and contains an inserted heading: "Morris Dees – Child Molester, Pervert, and Liar?" (The original has a subheading entitled "Morris' Sexual Appetite.")
Even The Social Contract Press, a small immigration limitation and population control publisher victimized by the SPLC, which devoted its Spring 2018 issue to the group and maintains an informational web page about it, links to the bowdlerized version (PDF), whose purveyor inserted the following disclaimer: "This was forwarded to me by email several years ago. I make no claim as to its authenticity . . . Research the facts for yourself. I merely reproduce it here in the public interest. WEB."
In matters such as this access to a trustworthy copy of the original is essential.
Unfortunately, the archive.org copy is technically deficient. The print is very light and difficult to read. It is marred by embedded garbage code. When printed out, the pages still remain hard to read.
It would be helpful if somebody with access to the complete document would post a crisp, clean, legible PDF copy online—permanently, on some trustworthy website, not on the Jews' Scribd. I've previously described the cons and no pros of that site. ("Abandon — or at Least Supplement — Scribd as a Document-Sharing Platform," March 2, 2018.)
The brief is addressed to the Alabama Court of Civil Appeals. Alabama is unusual in that it has a bifurcated intermediate appellate court, or if you prefer, two courts, a Court of Civil Appeals and a Court of Criminal Appeals.
The court decided in Maureene Bass Dees' favor. The decision can be read online: Dees v. Dees, 390 So. 2d 1060 (Ala. Civ. App. 1980). The case was remanded to the trial court for reconsideration. Presumably the squabbling Leftists reached a settlement at that point.
The court said the 10-day divorce proceeding generated a trial record comprised of 250 pages of pleadings and orders, 1,650 pages of testimony, and over 200 exhibits, including several lengthy depositions and many documents and tax records.
The appeals court refused to repeat any of the juicy facts contained in the wife's brief, claiming,
we have concluded that it would serve no useful purpose to relate the details of [the parties' marital] conduct here. To the contrary, we are of the opinion that to do so would be detrimental to the best interests of the parties and in particular to their children. We therefore find from the record that the only reasonable conclusion is that the parties were . . . equally at fault in contributing to the failure of the marriage . . .
Fortunately, the brief is quite revealing about the personal, sexual, and social conduct of the rich and powerful.
Morris repeatedly bragged to Maureene that with his looks and his money he could have any woman he wanted, and he constantly bragged about women propositioning him. . . . Later in the marriage he repeatedly told her of women that he had had sexual intercourse with during the marriage. He said further that he enjoyed trying to turn on gay people and he expressed a desire to have an experience with a gay. . . . During [the first year of marriage] she began receiving anonymous telephone calls concerning her husband and a black woman in town.
Morris Dees also engaged in quasi-incestuous affairs reminiscent of Illuminati founder Adam Weishaupt's in 18th-century Bavaria. Weishaupt attempted to procure an abortion ("We have already made several attempts to destroy the child," he wrote), and Dees did procure one. Weishaupt's sister-in-law was four months pregnant with his child; Dees' mistress was five months pregnant when he paid for her abortion.
Morally, ideologically, and socially (i.e., high status) the two men were cut from the same cloth.
Leftists are richly rewarded for their treachery. Critics pay too little attention to this aspect of Jewish power. In the past, filthy lucre would have been condemned as the product of graft and corruption.
Regarding such swag:
Throughout their marriage Morris and Maureene Dees enjoyed a standard of living which some heads of state would envy. They lived on a palatial estate [in rural Alabama near Montgomery] consisting of a richly furnished home surrounded by 210 acres. They had servants, tennis courts, a swimming pool, and several Mercedes automobiles. Their children attended the best schools. They traveled extensively in the United States and abroad. They socialized with leading political figures, and entertained them in the Dees home in Mathews. They attended social functions at the White House. . . . The family literally spent whatever it wanted to, whenever it wanted to. Morris told his wife that they were in the top two percent of the nation in wealth, and that they didn't have to worry about anything.
This passage is not in the bowdlerized version of the brief.
Even one divorce financially devastates hundreds of thousands of non-privileged White men of the type Dees despises. Dees, on the other hand, remained rich throughout his long life despite four divorces.
Though Dees v. Dees is forty years old, the brief still provides useful insight into the secret lives of the privileged cadres packed into government, the media, academia, "non-profits," and big business who work with Jews night and day to destroy our people and civilization. Breaching the wall of media lies provides a quick glimpse into the true nature of these evil people, who are far from being the moral paragons they are presented to us as.
Anyone who has the opportunity and ability to upload in its entirety an unexpurgated, legible, reproducible, savable PDF of this brief to the Internet (but not exclusively to Scribd) will be doing the public a favor.
* * *
Source: Author