Tennessee: White Parents Occupy "Drag Queen Story Hour" Space to Protect Children
Outraged parents showed up early so that room capacity would be full before vulnerable children arrived.
by Chris Rossetti
THE PROMOTERS of sexual degeneracy — led, encouraged, and given endless positive publicity by the Jewish power structure and media — are now aggressively spreading their filth into the nation's public libraries. No longer satisfied with perverting the vulnerable and impressionable minds of college students, these agents of death now are bent on corrupting three to six year olds through a well-funded (view their Web site here) program they call "Drag Queen Story Hour" (DQSH).
They may have made a miscalculation, however, in bringing their malicious freak show to Cookeville, Tennessee.
Last week, after word had spread of the sex perverts' upcoming event, a group of parents and allies gathered and decided that their best strategy would be to fill — with themselves — the DQSH space to capacity before most of the children had arrived, thus protecting the innocents from being exposed to the pro-degenerate propaganda.
And that is exactly what they did, to excellent effect. The parents' direct action enraged a local pro-pervert activist who calls herself "Lisa Brady Veal," whose anger is obvious in her post shown below.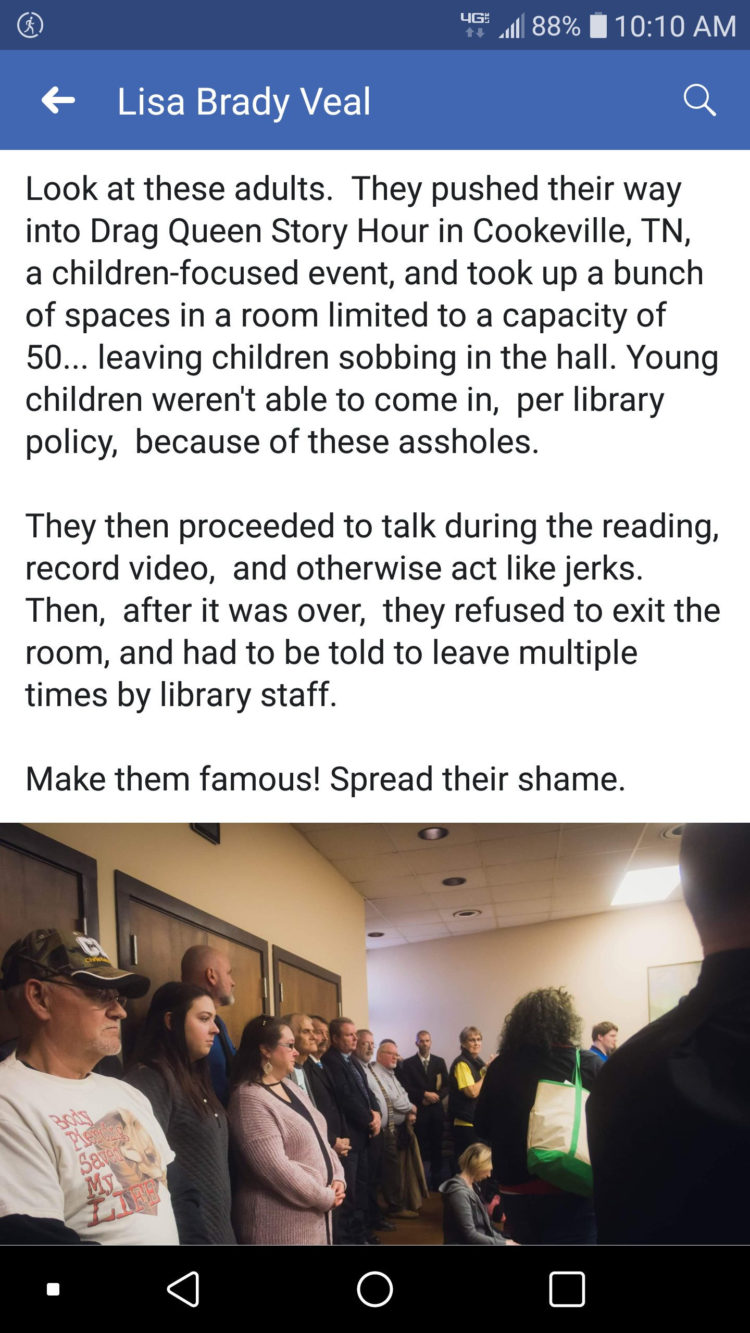 Here are some photos of the heroic protectors of children — stoically standing, making no disturbance, but strong in their knowledge that keeping children away from this disgraceful stain on our nation is the right thing to do.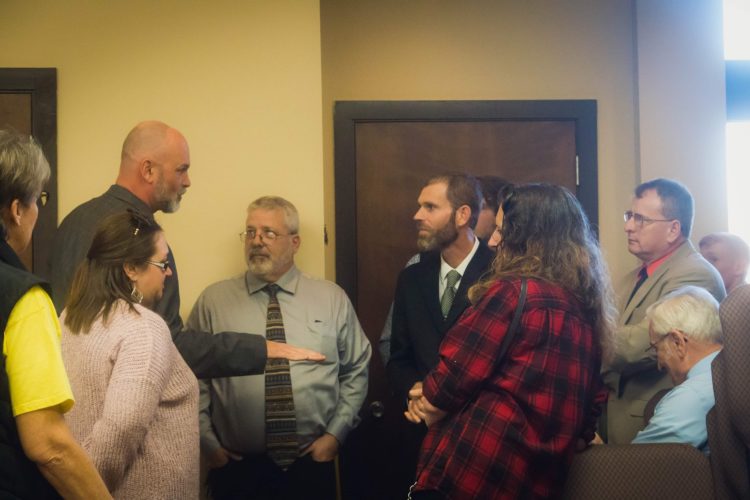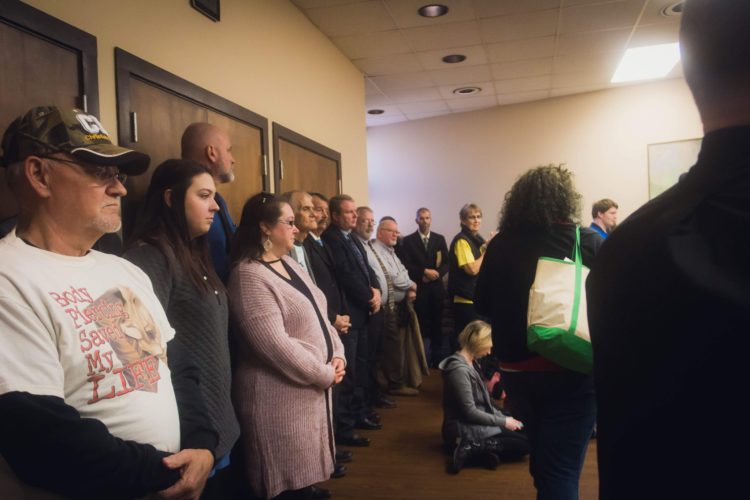 Here's what Lisa Brady Veal had to say:
Look at these adults. They pushed their way into Drag Queen Story Hour in Cookeville, TN, a children-focused event, and took up a bunch of spaces in a room limited to a capacity of 50… leaving children sobbing in the hall. Young children weren't able to come in, per library policy, because of these assholes.
Yes, I am so sure that children were legitimately "sobbing" because they couldn't see sex pervert propaganda. And we all must ask: What kind of parent voluntarily submits his or her own child to such sickness? Veal (whose online name literally means "young meat") continues:
They then proceeded to talk during the reading, record video, and otherwise act like jerks. Then, after it was over, they refused to exit the room, and had to be told to leave multiple times by library staff. Make them famous! Spread their shame.
One of Veal's supporters, Dave Ryan, chimed in, saying:
Is there a sneak attack we can do? Like get a court order banning these nut bags from the premises? I just read the rhetoric from the conversations and wow.
The occupying parents' kind of dignified, strong, and unquestionably virtuous community activism is to be applauded. It can be emulated in your town, too.
The pervert group doubtlessly is funded largely by behind-the-scenes influencers, but for public consumption they maintain a Gofundme page, and even there Jewish names are much in evidence.
The founder of DQSH is Michelle Tea, born Michelle Tomasik, of Radar Productions, who produces lesbian films with partner Hilary Goldberg.
Just a few years ago, even the very existence of such child abuse and sickness might not have been believed. But it is very, very real. Just look at the images below, excerpted from the sites of the DQSH group themselves.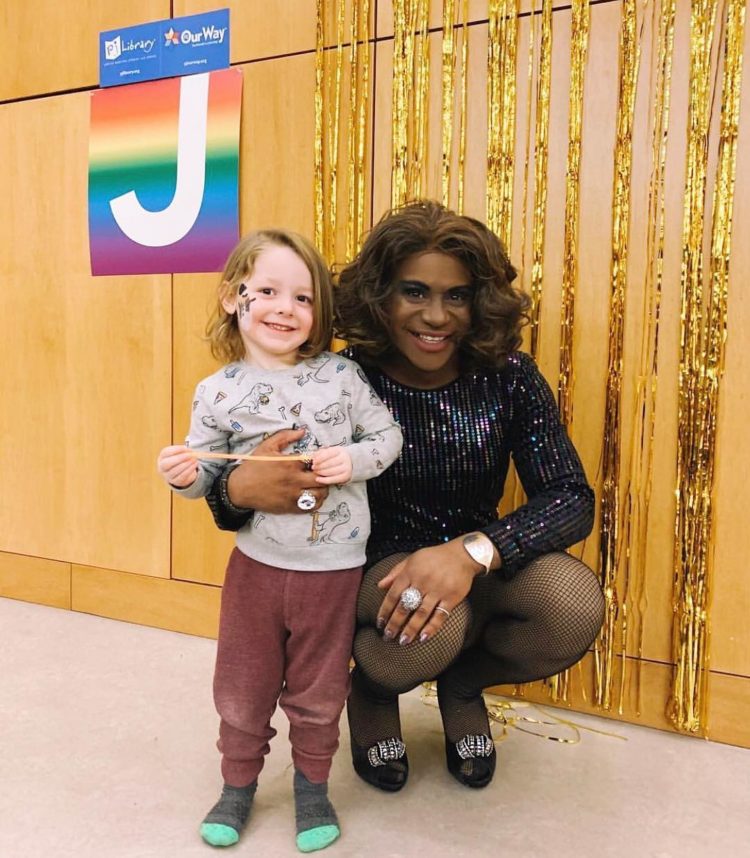 In a society run on National Alliance and Cosmotheist principles, such filth would never be permitted and any who attempted such vile abuse of children would be dealt with most severely.
* * *
Source: Vanessa Neubauer and National Vanguard correspondents