Notes in the Margin: Where We Fit on the Political Spectrum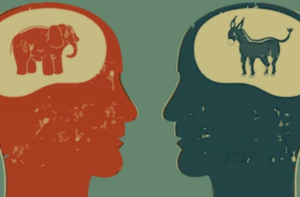 by Dissident Millennial
From Fred Reed:
In my capacity of shade-tree anthropologist at large, I am trying to make sense of the far Left. It is tough sledding. Most of it makes as much sense as lug nuts on a birthday cake. Help me. I am really confused.

I can't see that the Left actually is Left. I mean, the Left in its more practical embodiments used to be the champion of the working man. It fought for unions, good pay, benefits and job security. Conditions were horrible in America's mines and factories. Things were ugly, and Leftists often got hurt or, occasionally, killed trying to remedy them.

Today's "Left" is the party of Bill and Hill, of George Soros and the half-educated narcissists of Hollywood rolling in dough, of excessively comfortable academics and the media, all of whom use ethnic minorities as voting fodder but want nothing to do with them. When do you think was the last time Hillary or Megyn Kelly was in a truck stop or Legion hall, or had dinner in a restaurant where most of the diners were black?

The Left is now hostile to working men, called "deplorables" in an unwise moment of honesty by Hillary. Can you imagine Saul Alinsky or Leon Trotsky worrying about transgender bathrooms or cultural appropriation? And it is a weirdly teenage Left in which most seem ten or fifteen years younger than their chronological age. (slightly edited)
Fred makes a good point. Today's "left" is really just an institutionalized tantrum of stunted emotional development writ large, whereas today's "right" is merely a worthless grab-bag of libertarian dogma, Constitutional fetishism and Judeo-Christian piety. Both sides are infantile, regressive, anti-intellectual and anti-rational, and neither does anything to advance progressive White-European interests.
This reinforces the point I made here that as national socialists we are neither liberal nor conservative, nor "of the left" or "of the right" in today's political terms. Rather, as national socialists we are perhaps best described as traditional progressives who are with the Old (anti-capitalist) Left on economics and the Old (anti-social degeneracy) Right on the subjects of race, sex, culture and nationhood.
* * *
Source: Author