Deep State Democrats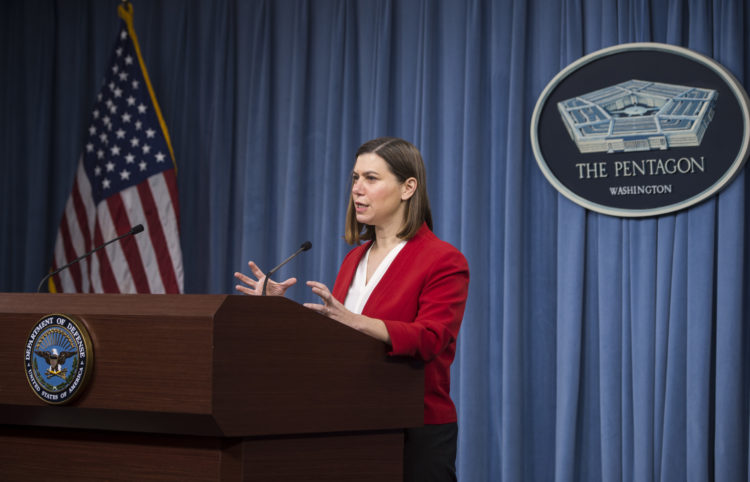 Introduction by John I. Johnson
A while back I read a long, informative 3-part article on the World Socialist Web Site, an official publication of the Trotskyite Communist Fourth International, that was quite fascinating, the most significant parts of which are excerpted below. It reveals the extraordinarily long list of Senate and House candidates being fielded by the Democratic Party in the midterm elections who have intelligence agency and/or Pentagon backgrounds. The House candidate from my own district, a young Irish American, is among them. After introductory comments the series basically lists the individuals in question and provides thumbnail biographies of each drawn primarily from their own Web sites. It is pretty objective. I don't follow politics closely because sham democracy is not democracy, but this is the only place where I learned about this strange phenomenon. The Deep State/Resistance is radically eliminating what little freedom Americans had left.
* * *
AN EXTRAORDINARY NUMBER of former intelligence and military operatives from the CIA, Pentagon, National Security Council and State Department are seeking nomination as Democratic candidates for Congress in the 2018 midterm elections. The potential influx of military-intelligence personnel into the legislature has no precedent in US political history.
If the Democrats capture a majority in the House of Representatives on November 6, as widely predicted, candidates drawn from the military-intelligence apparatus will comprise as many as half of the new Democratic members of Congress. They will hold the balance of power in the lower chamber of Congress.
Both push and pull are at work here. Democratic Party leaders are actively recruiting candidates with a military or intelligence background for competitive seats where there is the best chance of ousting an incumbent Republican or filling a vacancy, frequently clearing the field for a favored "star" recruit.
A case in point is Elissa Slotkin, a former CIA operative with three tours in Iraq, who worked as Iraq director for the National Security Council in the Obama White House and as a top aide to John Negroponte, the first director of national intelligence. After her deep involvement in US war crimes in Iraq, Slotkin moved to the Pentagon, where, as a principal deputy assistant secretary of defense for international security affairs, her areas of responsibility included drone warfare, "homeland defense" and cyber warfare.
The Democratic Congressional Campaign Committee (DCCC) has designated Slotkin as one of its top candidates, part of the so-called "Red to Blue" program targeting the most vulnerable Republican-held seats—in this case, the Eighth Congressional District of Michigan, which includes Lansing and Brighton. The House seat for the district is now held by two-term Republican Representative Mike Bishop.
The Democratic leaders are promoting CIA agents and Iraq and Afghanistan war veterans. At the same time, such people are choosing the Democratic Party as their preferred political vehicle. There are far more former spies and soldiers seeking the nomination of the Democratic Party than of the Republican Party. There are so many that there is a subset of Democratic primary campaigns that, with a nod to Mad magazine, one might call "spy vs. spy."
The 23rd Congressional District in Texas, which includes a vast swathe of the US-Mexico border along the Rio Grande, features a contest for the Democratic nomination between Gina Ortiz Jones, an Air Force intelligence officer in Iraq, who subsequently served as an adviser for US interventions in South Sudan and Libya, and Jay Hulings. The latter's website describes him as a former national security aide on Capitol Hill and federal prosecutor, whose father and mother were both career undercover CIA agents. The incumbent Republican congressman, Will Hurd, is himself a former CIA agent, so any voter in that district will have his or her choice of intelligence agency loyalists in both the Democratic primary and the general election.
CNN's "State of the Union" program on March 4 included a profile of Jones as one of many female candidates seeking nomination as a Democrat in Tuesday's primary in Texas. The network described her discreetly as a "career civil servant." However, the Jones for Congress website positively shouts about her role as a spy, noting that after graduating from college, "Gina entered the US Air Force as an intelligence officer, where she deployed to Iraq and served under the US military's 'Don't Ask, Don't Tell' policy" (the last phrase signaling to those interested in such matters that Jones is gay).
According to her campaign biography, Ortiz Jones was subsequently detailed to a position as "senior advisor for trade enforcement," a post President Obama created by executive order in 2012. She would later be invited to serve as a director for investment at the Office of the US Trade Representative, where she led the portfolio that reviewed foreign investments to ensure they did not pose national security risks. With that background, if she fails to win election, she can surely enlist in the trade war efforts of the Trump administration.
How this article was prepared
The House of Representatives is currently controlled by the Republicans, with a majority of 238 compared to 193 Democrats. There are four vacancies, one previously held by the Democrats. To reach a majority of 218 seats in the next Congress, the Democrats must have a net gain of 24 seats.
The DCCC has designated 102 seats as priority or competitive, including 22 seats where the incumbents are not running again (five Democrats and 17 Republicans), and 80 seats where Republican incumbents could be defeated for reelection in the event that polls predicting a sizeable swing to the Democrats in November prove accurate.
The World Socialist Web Site has reviewed Federal Election Commission reports filed by all the Democratic candidates in these 102 competitive districts, focusing on those candidates who reported by the latest filing date, December 31, 2017, that they had raised at least $100,000 for their campaigns, giving them a financial war chest sufficient to run in a competitive primary contest. In addition, there are a few cases where a candidate had less than the $100,000 cutoff, but was unchallenged for the nomination, or where last-minute retirement or resignation has led to late entry of high-profile candidates without an FEC report on file. These have also been included.
The total of such candidates for the Democratic nomination in the 102 districts is 221. Each has a website that gives biographical details, which we have collected and reviewed for this report. It is notable that those candidates with a record in the military-intelligence apparatus, as well as civilian work for the State Department, Pentagon or National Security Council, do not hide their involvement, particularly in the wars in Iraq and Afghanistan. They clearly regard working as a CIA agent in Baghdad, an Army special ops assassin in Afghanistan, or a planner for drone missile warfare in the White House or Pentagon as a star on their résumé, rather than something to conceal.
One quarter of all the Democratic challengers in competitive House districts have military-intelligence, State Department or NSC backgrounds. This is by far the largest subcategory of Democratic candidates. National security operatives (57) outnumber state and local government officials (45), lawyers (35), corporate executives, businessmen and wealthy individuals (30) and other professionals (19) among the candidates for Democratic congressional nominations.
Of the 102 primary elections to choose the Democratic nominees in these competitive districts, 44 involve candidates with a military-intelligence or State Department background, with 11 districts having two such candidates, and one district having three. In the majority of contests, the military-intelligence candidates seem likely to win the Democratic nomination, and, if the Democrats win in the general election, would enter Congress as new members of the House of Representatives.
There are some regional differences. In the Northeast, 21 of the 31 seats targeted by the Democrats have military-intelligence candidates. This area, not the South or Midwest, has the highest proportion of military-intelligence candidates seeking Democratic nominations.
In the West, only 7 of the 23 targeted seats have military-intelligence candidates, while in a half dozen seats the leading candidates are self-funded millionaires, mainly from the IT industry. There has been a wave of Republican retirements in California and wealthy people are bidding for these seats.
The military-intelligence candidates are disproportionately favored by the party apparatus, encouraged to run in districts that are the most likely takeover targets. Military-intelligence candidates account for 10 of the 22 districts selected for the most high-profile attention as part of the "red-to-blue" program, or nearly half. In some cases, military-intelligence candidates have amassed huge campaign war chests that effectively shut out any potential rivals, an indication that the financial backers of the Democratic Party have lined up behind them.
There are 57 candidates for the Democratic nomination in 44 congressional districts who boast as their major credential their years of service in intelligence, in the wars in Iraq and Afghanistan, at the State Department, or some combination of all three. They make up the largest single occupational group running in the Democratic primaries that began March 6 in Texas and extend through mid-September, selecting the candidates who will appear on the general election ballot on November 6.
Aside from their sheer number, and the fact that more than 40 percent, 24 of the 57, are women, there are other aspects worth considering.
Agents, but no longer secret
First: The number of candidates who openly proclaim their role in the CIA or military intelligence. In years past, such activities would be considered confidential, if not scandalous for a figure seeking public office. Not only would the candidates want to disguise their connections to the spy apparatus, the CIA itself would insist on it, particularly for those who worked in operations rather than analysis, since exposure, even long after leaving the agency, could be portrayed as compromising "sources and methods."
This is no longer the case. The 2018 candidates drawn from this shadow world of espionage, drone murders and other forms of assassination positively glory in their records. And the CIA and Pentagon have clearly placed no obstacles in the way.
We've already reviewed the cases of Elissa Slotkin, running in Michigan's 8th District, who served three tours with the CIA in Baghdad, and Gina Ortiz Jones, an Air Force intelligence officer in Iraq, running for the Democratic nomination in the 23rd District of Texas. There are many others.
Abigail Spanberger, seeking the Democratic nomination in a district in the suburbs of Richmond, Virginia, has the following declaration at the top of her campaign website: "After nearly a decade serving in the CIA, I'm running for Congress in Virginia's 7th District to fight for opportunity, equality and security for all Americans. My previous service as a law enforcement officer, a CIA officer, and a community volunteer has taught me the value of listening." Indeed!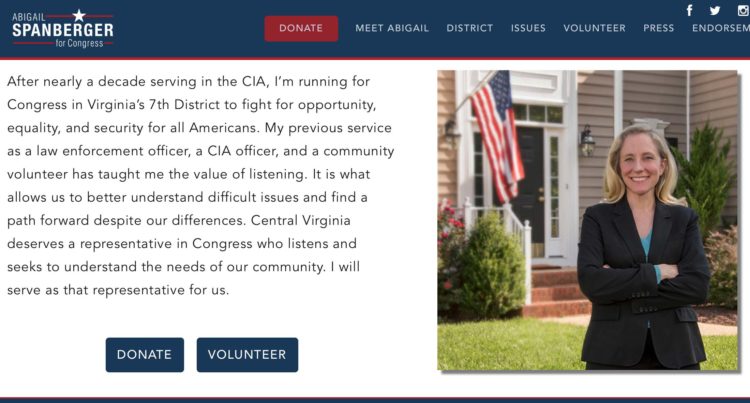 Spanberger worked for the CIA as an operations officer, in which capacity, "She traveled and lived abroad collecting intelligence, managing assets, and overseeing high-profile programs in service to the United States." Her opponent for the Democratic nomination is a career Marine Corps pilot, Dan Ward, in one of nearly a dozen contests involving multiple military-intelligence candidates.
Jesse Colvin, running in the 1st District of Maryland, spent six years in Army intelligence, including four combat deployments to Afghanistan and a year near the Demilitarized Zone between North Korea and South Korea. According to his campaign biography, "I am a proud graduate of the US Army's Ranger Course, the premier leadership school in the military. I am even more honored to have served in the 75th Ranger Regiment—the Army Rangers. Rangers lead in many key roles throughout the Special Operations Forces' (SOF) community, and I am lucky to have served and led with men and women of this caliber."
His biography continues: "As a Ranger, my four combat deployments in Afghanistan took place within a Joint Special Operations Task Force. I led intelligence teams whose work facilitated capture/kill missions of Taliban, al-Qaeda and other terrorist leaders. I managed a lethal drone program. I ran human intelligence sources. Every day, my team and I made dozens of decisions whose outcomes carried life and death consequences for my fellow Rangers, our Afghan partners, and Afghan civilians."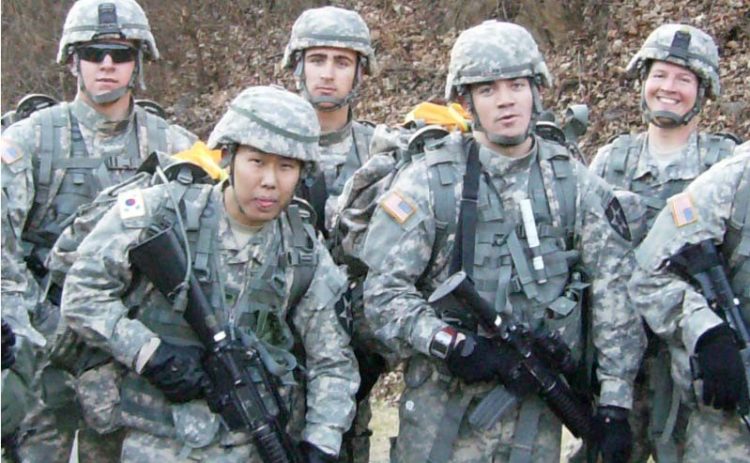 Jeffrey Beals, seeking the Democratic nomination in the 19th District of New York, is now a school teacher, but writes on his website, "After beginning my career as a CIA intelligence officer, I joined the State Department … I answered the call to help our country in Iraq in 2004 and became one of the longest serving US diplomats of the Iraq War. Fluent in Arabic, I faced down insurgents to set up the first diplomatic talks between our ambassador, our generals and the insurgency. I helped bring warring factions together to create a constitution for Iraq and was decorated by both the US Army and the State Department."
Unfortunately for Beals, his fundraising, $174,000 by December 31, 2017, is dwarfed by that of another military-intelligence rival for the nomination, Patrick Ryan, a West Point graduate with two tours of duty in Iraq, "including a tour as the lead intelligence officer for an infantry battalion of 1,000 soldiers and officers responsible for ground operations in Mosul," according to his campaign website. Ryan had raised $906,000 by December 31, and two other candidates in that district, a politically connected lawyer and a medical device manufacturer, had raised more than one million dollars each, all seeking to challenge two-term Republican incumbent John Faso in the Hudson Valley district.
Jonathan Ebel, running in the 13th District of Illinois, served four years as a naval intelligence officer, including on the staff of the US European Command in Stuttgart, Germany during the invasion of Iraq in 2003. He now teaches religion at the University of Illinois, Urbana-Champaign.
Then there is Shelly Chauncey, seeking the Democratic nomination in the 5th District of Pennsylvania, in the Philadelphia suburbs. Her website strikes a feminist note:
"Shelly served her nation for more than a decade with the Central Intelligence Agency. She began her career as a secretary and worked her way up to become a counter-intelligence officer. Shelly served as an undercover officer with the CIA in Latin America, East Asia and throughout the United States, providing logistical and counter-intelligence support to operatives abroad."
The reference to undercover operations "throughout the United States" underscores the role of the intelligence apparatus in spying on the American people, although the CIA is, by law, prohibited from such activity.
Another campaign website touches on the domestic operations of the US spy machine. Omar Siddiqui, running in California's 48th District, describes his background as follows: "On the front lines of national defense, Mr. Siddiqui serves as a private advisor and consultant to the Federal Bureau of Investigation (FBI) on issues of national security and counter-terrorism and was formerly an advisor and community partner with the Central Intelligence Agency (CIA). Mr. Siddiqui is presently director of special projects of the FBI National Citizens Academy Alumni Association…"
Commanders and planners of the Iraq War
Barack Obama won the Democratic presidential nomination and the 2008 election in large measure by presenting himself as an opponent of the war in Iraq launched under George W. Bush. Once in office, however, he retained Bush's defense secretary, former CIA Director Robert Gates, and continued the war for another three years, as well as escalating the long-running US war in Afghanistan.
It is noteworthy in this context that so many of the military-intelligence candidates for Democratic congressional nominations boast of their roles in the war in Iraq and even, in some cases, present it as the high point of their professional and even personal lives.
Thus Elissa Slotkin, already referred to above, met her future husband, the pilot of an Apache helicopter gunship, while working as a CIA agent in Baghdad. Dan McCready, a Marine Corps veteran turned "clean energy" multi-millionaire, backed by the Democratic Congressional Campaign Committee for the Democratic nomination in the 9th District of North Carolina, even claims to have found Jesus in Iraq, where he was baptized in water from the Euphrates River.
The Iraq War veterans are either officers, giving them command responsibility in one of the great crimes of the 21st century, or served in special forces units like the Army Rangers and the Navy SEALs, engaging in covert operations that were among the bloodiest and most brutal of the war, or had high-level responsibility at the Pentagon or the National Security Council.
Daniel Helmer, running in Virginia's 10th Congressional District against five other well-financed candidates—including former State Department official Alison Friedman, who has already topped the $1 million mark—says remarkably little about what he did in Afghanistan and Iraq, although his photograph in military fatigues is on the front page of his website. But Helmer boasts perhaps the most extensive list of endorsements by retired national security officials of any candidate in the country, including eight generals and admirals, two former deputy directors of the CIA, Avril Haines and David Cohen, and Michele Flournoy, former under secretary of defense for policy. What he did to earn their support is left to the imagination.
Richard Ojeda, elected as a West Virginia state senator in 2016, is now seeking the Democratic nomination in the 3rd Congressional District, covering the southern third of the state. As the WSWS has reported, Ojeda has based his political career on more than two decades in the US Army Airborne, including repeated tours in Iraq and Afghanistan, where he reached the rank of major. His last post was as executive director of Army recruiting in Beckley, seeking to convince youth in West Virginia and Virginia to become cannon fodder for the Pentagon.
Josh Butner, running in the 50th District of California against Republican Duncan Hunter, Jr., "served for 23 years in the United States Navy where he saw multiple combat deployments, most recently in Iraq and Afghanistan." The career Navy SEAL says almost nothing about what he actually did in the top military assassination unit, but that is to be expected. His campaign website features the slogan "Service, Country, Leadership," alongside a photograph of Butner in desert fatigues.
Dan Feehan is running to succeed incumbent Democrat Tim Walz in the 1st Congressional District of Minnesota, after Walz announced his candidacy for governor of that state. From 2005 to 2009, according to his campaign biography, Feehan "served as an active duty soldier and completed two combat tours of duty as part of Operation Iraqi Freedom." He then joined the Obama administration, first as a White House aide, then as an acting assistant secretary of defense in the Pentagon.
Andy Kim, running in the 3rd District of New Jersey, has actually raised more money than the incumbent Republican, Tom MacArthur. Kim worked at the Pentagon and as a strategic adviser to generals David Petraeus and John Allen while they were in command of US forces in Afghanistan. He then moved to the National Security Council, where he was Obama's director for Iraq for two years.
Maura Sullivan, seeking the Democratic nomination in New Hampshire's 2nd District, where incumbent Democrat Carol Shea-Porter is retiring, was a Marine Corps officer, rising to the rank of captain and deploying to Fallujah, Iraq, scene of some of the bloodiest battles and most horrific US war crimes of that war. She too joined the Obama administration as a civilian administrator at both the Department of Veterans Affairs and the Pentagon.
Jason Crow is running in Colorado's 6th Congressional District against incumbent Republican Mike Coffman, where he was selected by the DCCC as one of its top candidates in the "Red-to-Blue" program. He is a veteran of the 82nd Airborne Division, leading a paratrooper platoon during the invasion of Iraq. He then joined the Army Rangers and served two tours in Afghanistan "as part of the Joint Special Operations Task Force," where he rose to the rank of captain.
Matthew Morgan had a 20-year career in the Marine Corps "where I would deploy routinely overseas, culminating in several senior staff roles where I'd provide counsel to numerous military leaders, including the secretary of defense." He did two tours in Iraq and also worked in counterterrorism on the Horn of Africa. Now he is the unopposed candidate for the Democratic nomination in Michigan's 1st Congressional District, which has switched back and forth between the two big business parties and is currently held by first-term Republican Jack Bergman.
Candidates from a military-intelligence background are seeking the Democratic Party nomination in 40 percent of the congressional districts targeted by the Democratic Congressional Campaign Committee in the 2018 elections. They make up the largest single occupational group running in the Democratic primaries. If the Democratic military-intelligence candidates won all 44 of the districts in which they are running—which is theoretically possible, if very unlikely—they would constitute, as a bloc, ten percent of the membership of the House of Representatives.
From the State Department to Capitol Hill
The final category of military-intelligence candidates consists of veterans of the US State Department during the Obama years, most of them former aides to Hillary Clinton. These are among the best financed and most publicized of the likely Democratic nominees. In the event of a Democratic "wave" in November, most would find themselves with seats in Congress.
Tom Malinowski, a former congressional aide and Clinton administration official, headed the Washington office of Human Rights Watch for 13 years before joining the Obama administration under Secretary of State John Kerry as assistant secretary of state for democracy, human rights, and labor. He is seeking the Democratic nomination in New Jersey's 7th Congressional District against incumbent Republican Leonard Lance.
Lauren Baer was a legal adviser to both Secretaries Clinton and Kerry, as well as US Ambassador to the United Nations Samantha Power. She is now seeking the Democratic nomination in the 18th District of Florida, where her principal opponent is Pam Keith, a former judge advocate general in the US Navy and now legal counsel to Florida Power & Light. Both women push additional buttons for identity politics, as Baer is openly gay and Keith is African-American.
Nancy Soderberg is a longtime US foreign policy figure going back to the Clinton administration, first at the National Security Council, then as deputy assistant to the president for national security affairs, then as an alternate US representative at the UN Security Council with the rank of ambassador. She has spent much of her time since then heading private overseas operations like the International Crisis Group, while playing a prominent role in the Florida Democratic Party. She is effectively unchallenged for the Democratic nomination in Florida's 6th Congressional District (Daytona Beach), where the incumbent Republican Ron DeSantis is running for governor.
Edward Meier was a senior adviser to the State Department. According to his campaign website, he "was responsible for coordinating the military-to-civilian transition in Iraq—ensuring our diplomats and aid workers would be safe and secure after the withdrawal of US troops. In this role, he traveled to Iraq on multiple official trips working closely with the US military and the Iraqi government. …" He went on to be director of policy outreach for Hillary Clinton's presidential campaign. Meier fell short in his bid for the Democratic nomination in the 32nd District of Texas, finishing fourth out of five Democrats running against incumbent Republican Pete Sessions in a suburban Dallas district Clinton carried over Donald Trump, even though he spent the most money.
Sara Jacobs is another State Department official turned Clinton campaign aide, working on "conflict zones in East and West Africa," particularly the campaign against Boko Haram in Nigeria, and helping to "spearhead President Obama's efforts to improve governance in the security sector of our counterterrorism partners," according to her campaign website. She was a foreign policy adviser to the Clinton campaign and is now seeking the Democratic nomination in California's 49th District, where incumbent Darrell Issa is retiring.
Jacobs is the best-financed Democrat in the race, as befits the granddaughter of Qualcomm founder Irwin Jacobs, but at age 29 she would be the youngest congresswoman ever, and she has been snubbed in favor of several more experienced rivals by recent Democratic Party caucuses. One of her opponents is Douglas Applegate, a career Marine Corps judge advocate general with combat tours in Fallujah, Baghdad and Ramadi, who narrowly lost the 2016 race to Issa.
Talley Sergent, yet another State Department official turned Clinton campaign aide, is running in West Virginia's 2nd Congressional District, which includes Charleston, against two-term incumbent Republican Alex Mooney. A former aide to Senator Jay Rockefeller, Sergent worked on slavery and sex trafficking at the State Department, then managed Clinton's disastrous campaign in West Virginia before becoming a public relations executive for The Coca-Cola Co.
Challenging her for the Democratic nomination is Aaron Scheinberg, West Point graduate and Iraq War veteran, deployed first as a platoon leader in the 4th Infantry Division, then as a civil affairs officer in Haswah, Iraq. Scheinberg is now executive director of The Mission Continues, a nonprofit promoting the employment of veterans, whose board of directors includes such figures as Michele Flournoy, Pentagon undersecretary in the Obama administration; Meghan O'Sullivan, Iraq director for the National Security Council under George W. Bush; and retired General Ray S. Odierno, former commander of US forces in Iraq.
Jessica Morse was Iraq country coordinator for the State Department in the course of "over a decade as a national security strategist," according to her website. She worked for the US Agency for International Development, a longtime CIA front, then as adviser to the US Pacific Command, where she "strengthened the US-India defense relationship … and worked to counter terrorist threats in South Asia." Her opponent for the Democratic nomination in the 4th District of California, to face Republican incumbent Tom McClintock, is another former State Department officer, Regina Bateson, who was a vice-consul in Guatemala and "studied terrorist travel and border security," according to her campaign website.
A stealth candidate—and some celebrities
The American corporate media has been slow to comment on the extraordinary influx of military and intelligence officers into the Democratic Party's 2018 congressional campaign. The media prefers to cover the campaign from the standpoint of secondary characteristics, focusing on the great number of women running for office, mainly as Democrats, supposedly in response to Trump's misogyny.
An exception to this pattern was the article February 8 by the Capitol Hill publication Roll Call, under the headline, "Active-Duty Candidates Can Run—But Can They Campaign?" The article profiled a Tennessee Democratic congressional candidate, Matt Reel, who was called up from his reserve status for a five-month deployment with the 20th Special Forces Group (Green Berets). According to the article, "Even Matt Reel's staff doesn't know where he's deployed."
Reel announced his campaign for the 7th District seat shortly after incumbent Republican Marsha Blackburn announced that she was leaving the House of Representatives to run for the US Senate seat from Tennessee currently held by Bob Corker, who is retiring. Because of the late announcements, the Democratic Congressional Campaign Committee has not yet targeted the district and Reel is not included in the figures cited earlier in this article.
The unusual situation for Reel is that, under Pentagon rules, he cannot direct his own campaign while he is on active duty. His aides and supporters can continue to campaign, but he is barred from communicating with them in any way. Reel is not even allowed to tell them where he is, since the military deployment is covert. This truly "dark horse" candidate left his campaign having shot a few commercials and other video material, and will return a month or so before the August 2 primary.
Reel is one more example of a candidate from the "black ops" section of the military running as a Democrat. In his case, the two cannot be separated: he has been a Democratic Party functionary and a Green Beret since completing college. A former chief of staff to Alabama Representative Terri Sewell, his most recent position was deputy staff director for the Democrats on the House Veterans Affairs Committee.
While Reel is considered an extreme long-shot as a candidate, running in a district won by the Republicans in 2016 by a 3-1 margin, the DCCC is heavily promoting a number of career military candidates, most of them women, as star recruits for the most competitive districts in 2018, those where a switch from Republican to Democratic control is most likely. These candidates have access to funding far beyond what would be expected for first-time candidates without huge personal resources.
Running in the 31st District of Texas is Mary Jennings Hegar, a helicopter pilot and certified military celebrity—Angelina Jolie is cast to play her in a biographical film based on her memoir, Shoot Like a Girl: One Woman's Dramatic Fight in Afghanistan and on the Home Front. Hegar came to prominence through a lawsuit against the Pentagon policy of barring women from combat. Opposing her for the nomination to face incumbent Republican John Carter is Kent Lester, a West Point graduate and career military officer who retired as a lieutenant colonel after deployments to Panama and Bosnia, among other locations.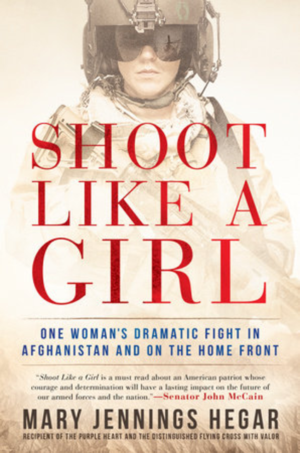 In Virginia's 2nd District, which encompasses the Norfolk-Hampton Roads area with its complex of naval bases and shipyards, the DCCC has promoted Elaine Luria, one of the first Navy women to serve as an officer on a nuclear-powered ship, as its favored candidate under the "Red-to-Blue" program. Luria has "deployed six times to the Middle East and Western Pacific as a nuclear-trained surface warfare officer." She was second-in-command of a guided missile cruiser and commanded assault craft supporting a Marine Corps deployment.
Other military candidates who had already raked in more than one million dollars in campaign funds in 2017, the year before the election, and have been widely publicized in local media in their districts, include:
Mikie Sherrill, a career Navy helicopter pilot, with ten years' active service in Europe and the Middle East, now a federal prosecutor. She reported raising $1,230,000 by December 31, 2017 for her campaign for the Democratic nomination in New Jersey's 11th Congressional District, where incumbent Republican Rodney Freylingheusen is retiring.
Chrissy Houlahan, a former US Air Force captain, has raised $1,228,000 for her campaign in Pennsylvania's 6th Congressional District, against incumbent Republican Ryan Costello.
Amy McGrath, a career Marine fighter pilot with 89 missions in Iraq and Afghanistan, has raised $1,133,000 for her campaign in Kentucky's 6th Congressional District against incumbent Republican Andy Barr.
Summing Up
When the dust clears after November 6, 2018, there will almost certainly be more former CIA agents in the Democratic caucus in the House of Representatives than former Sanders activists. It is the military-intelligence operatives who constitute the spine of the Democratic Party, not the Sanders "Our Revolution" group. This is a devastating verdict on the claims of the Vermont senator, backed by various pseudo-left groups, that it is possible to reform the Democratic Party and push it to the left. . . .
The preponderance of national security operatives in the Democratic primaries sheds additional light on the nature of the Obama administration. Far from representing a resurgence of liberal reformism, as apologists for the Democrats like the International Socialist Organization claimed at the time of his election, Obama's eight years in office marked the further ascendancy of the military-intelligence apparatus within the Democratic Party.
This is demonstrated by the subsequent role of his top personnel. Among the former Obama civilian officials who are running in the Democratic primaries for seats in the House of Representatives, 16 served in the State Department, Pentagon, Department of Homeland Security or National Security Council, while only five served in domestic agencies. One of those, Haley Stevens, was chief of staff for the Obama auto industry task force, which imposed 50 percent wage cuts on newly hired auto workers. Among the five, only Stevens is considered a likely winner in the primary.
The Democratic Party has always been a party of the American capitalist class, and that means, from the dawn of the 20th century on, it has been a party of imperialism and imperialist war, whatever the occasional "peace" noises made by its candidates for the purpose of diverting and derailing mass antiwar sentiment among the American people.
. . . The campaign takes place in the wake of more than a year of unrelenting focus by the Democrats on the anti-Russian campaign, a narrative claiming that Trump's victory in the presidential election was the result of Russian interference and that Trump is, for all practical purposes, a Russian stooge in the White House.
Not a shred of evidence has been provided either of Russian interference or of collusion with Russia on the part of the Trump campaign. Nor is there any suggestion that there was any significant element of fraud in either the vote or its tabulation by local and state governments.
. . . Clinton ran in 2016 as the favored candidate of the military-intelligence apparatus, amassing hundreds of endorsements by retired generals, admirals and spymasters, and criticizing Trump as unqualified to be the commander-in-chief.
This political orientation has developed and deepened in 2018. The Democratic Party is running in the congressional elections not only as the party that takes a tougher line on Russia, but as the party that enlists as its candidates and representatives those who have been directly responsible for waging war, both overt and covert, on behalf of American imperialism. It is seeking to be not only the party for the Pentagon and CIA, but the party of the Pentagon and CIA.
* * *
Source: John I. Johnson and World Socialist Web Site (read their full article and analysis, written by Patrick Martin, on their site)