Dinesh D'Souza is the Big Liar
by Hadding Scott
HERE ARE SOME new memes to greet the release of Dinesh D'Souza's ridiculous new book and film. The general theme is, Dinesh D'Souza is The Big Liar.
Since there is no limit to this person's shameless dishonesty, the strategy is, rather than to pick apart the endless multitude of lies that he tells, to present a few clear examples and thereby to discredit him, and to label him clearly, as an untrustworthy source — as The Big Liar.
There has been some criticism of D'Souza's propaganda in mainstream media. The problem is that many dittoheads and Fox News viewers refuse to consider that any criticism from mainstream media might be valid.
When some leftist points out the stupidity of D'Souza's arguments and laughs at the people who take those arguments seriously, the dittoheads misinterpret this as an indication that the leftists are angry because D'Souza has scored points against them. They are utterly clueless!
To reach those people, the criticism of D'Souza has to be stark and simple and presented in such a way that it is obviously not from the left and not from any mainstream source.
See also, Talking Points to Demolish Dinesh D'Souza.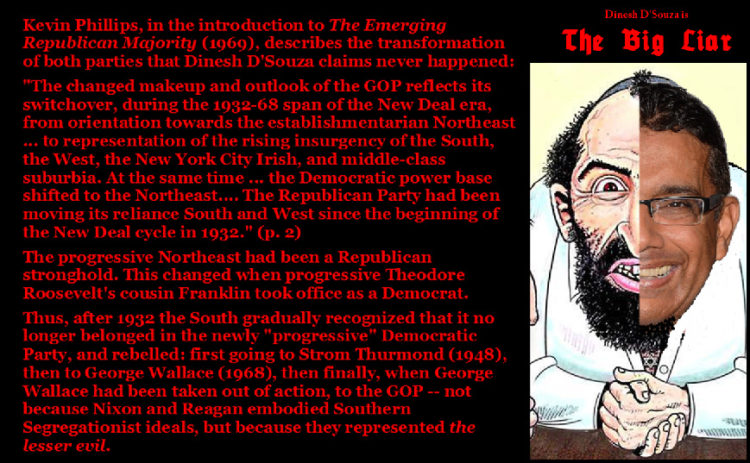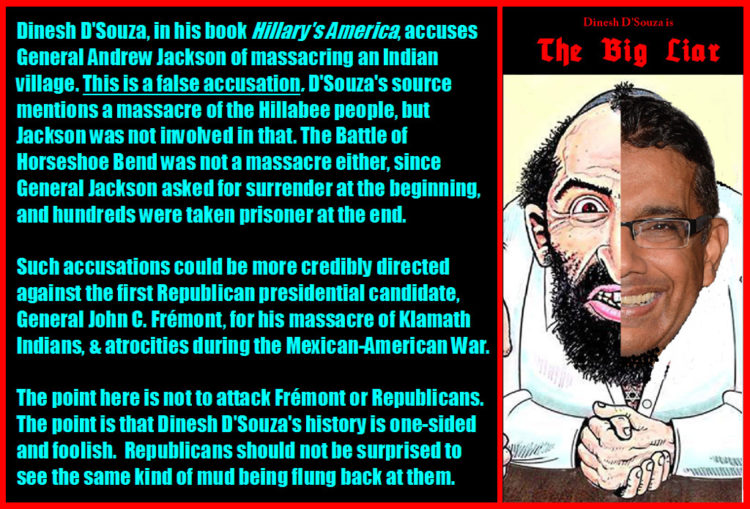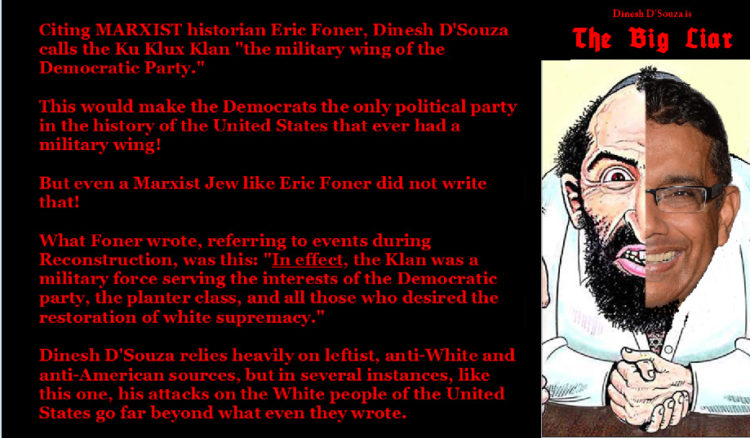 Alternate Memes — for Timid People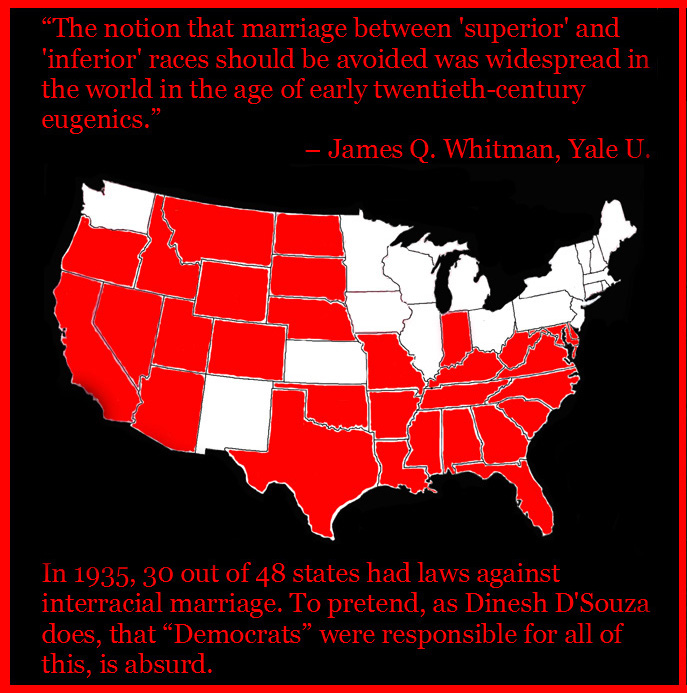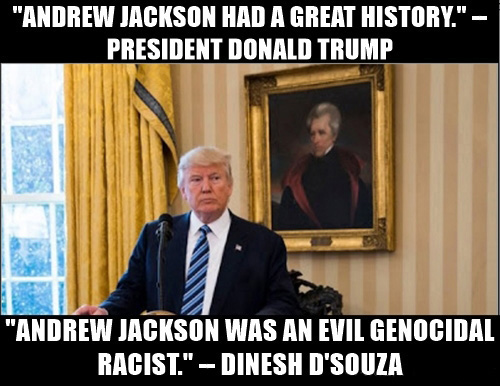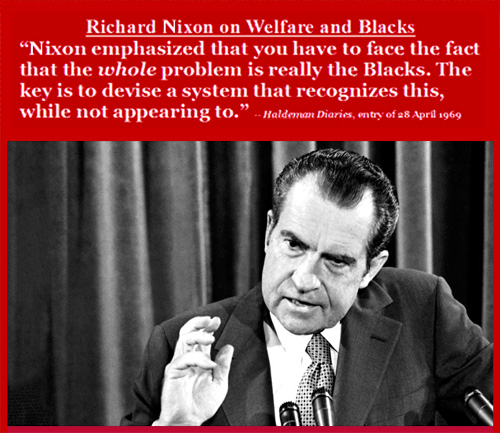 * * *
Source: National-Socialist Worldview