Nigerian Cuts Out His Friend's Beating Heart for Use in "Advanced Fee Fraud" Magic Ritual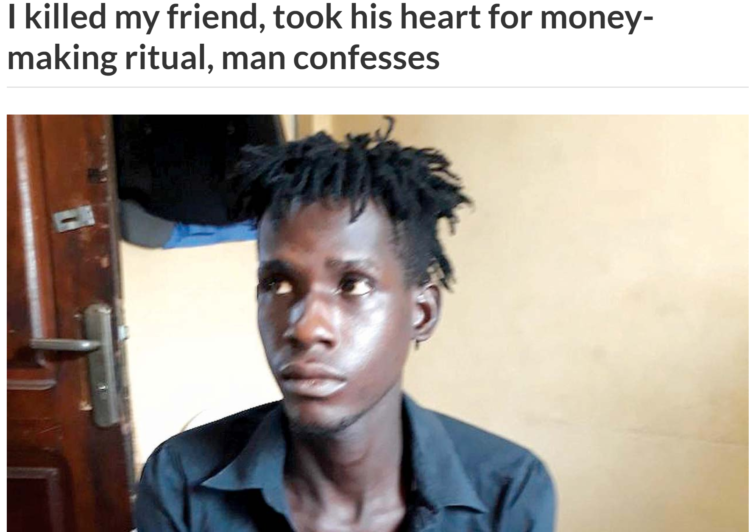 WHEN THE THEORY was floated that the murder of Italian girl Pamela Mastropietro may have partly motivated by a desire to harvest her organs for ritual purposes, some people dismissed it as fantastical.
It's clear that in the modern west, many people live in a naive bubble, insulated from the harshness of much the rest of the world and even our own (fairly recent) past.
But this story from Nigeria affords us a glimpse of the kind of barbarity that is now streaming across the Mediterranean towards Europe in these "migrant" ships.
This is the quality of Africa: a Nigerian cuts out his friend's beating heart for use in a "magic" ritual that will supposedly teach him how to con people out of their money more successfully.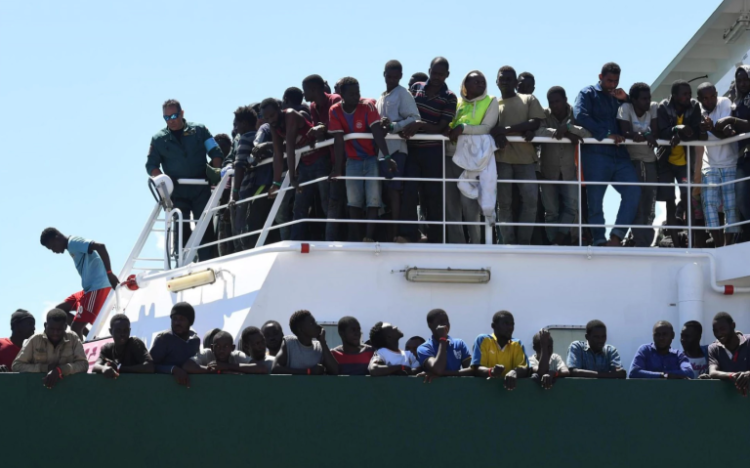 The Lagos State police command has arrested four persons for alleged murder of their friend for moneymaking rituals. The suspects are presently being interrogated at the homicide section of the State Criminal and Intelligence Department (SCID), Panti, Yaba.
One of the suspects, simply identified as Daniel, confessed that: "We are from Chibok in Maiduguri, Borno State. We are four that killed our friend, Isaiah James, for ritual purposes, though it was not our initial plan to do so. We wanted to do charms to excel in advance fee fraud, known as 419, but the native doctor who we consulted told us that he won't do charms for us with regards 419.
"We asked why and he told us that we are not educated. He told us that we should be literate before we can do 419 successfully. We asked if there was another alternative and he said he would perform a ritual out of sympathy for us. He told us to provide a human heart. That was the beginning of our problems."
According to Daniel, they became confused on their next plan of action until the gang leader identified as Audu, suggested that he would lure his cousin, who is also a friend to Daniel to where they would kill him and pluck out his heart for the ritual.
Continuing, he said: "We called him on phone and told him to meet us at a drinking joint in Ajah, Lagos. He agreed to meet us. He did not suspect foul play and was comfortable with us. We met at night and we started drinking local gin until the wee hours.
"We bought him fried yam. At about 1:00a.m. we said we should go home. As we were walking home, Audu who was armed with a knife, said he was going to urinate. So all of us including our target joined Audu to a corner to urinate. It was at that corner that we all rushed at him, pulled him down and hit him with hard objects and Audu stabbed him.
"When we noticed that he was dying, Ayuba butchered him, searched inside, but he could not find the heart. I collected the knife from him and put my hand inside, I found the heart. His heart was still alive and pumping blood, I pulled it out with the help of the knife.
"We took it to the native doctor at Ijebu Ode, Ogun State. He used it to prepare beans for us. He promised that after eating the beans porridge, we would start making big money. He said that anything we laid our hands must prosper. He requested for the N40,000 balance which we paid him. We had just finished the meal when the police came to pick me.
"A lady who saw us the night we killed Isaiah, told his people that she saw us in company of Isaiah. We are all from Chibok in Maiduguri. When the police came to me, I confessed. I did not feel anything killing him, human being is the same thing as animals. My regret is that we did not succeed in making the money and that the native doctor escaped arrest," he added.
* * *
Bear in mind that, by 2100, it is estimated that Nigeria will have a larger population than the whole of Europe. And this is only the medium estimate. The high estimate is more than a billion people, in one African country alone.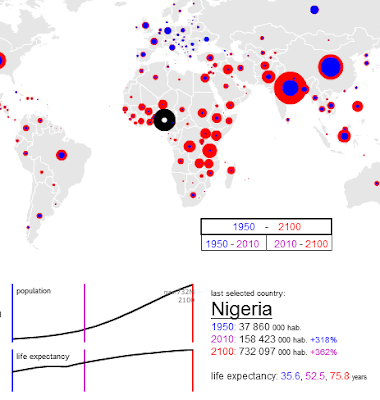 For another illustration of the African mentality, here are some extracts from The Life of Sir Richard Burton by Thomas Wright.
* * *
In November 1863 the welcome intelligence reached Burton that the British Government had appointed him commissioner and bearer of a message to Gelele, King of Dahomey. He was to take presents from Queen Victoria and to endeavour to induce Gelele to discontinue both human sacrifices and the sale of slaves. …

Gelele who was 45 years of age, and six feet high, sat under the shade of a shed-gate, smoking a pipe, with a throng of his wives squatted in a semi-circle round him. All were ugly to a wonder, but they atoned for their deplorable looks by their extreme devotion to, or rather adulation of their master. When perspiration appeared upon the royal brow, one of them at once removed it with the softest cloth, if his dress was disarranged it was instantly adjusted, when he drank every lip uttered an exclamation of blessing. …

Upon Gelele's arrival at Abomey the presents from the Queen were delivered; and on December 28th what was called "The Customs" began, that is the slaughtering of criminals and persons captured in war. Burton begged off some of the victims, and he declared that he would turn back at once if any person was killed before his eyes. He tells us, however, that in the case of the King of Dahomey, human sacrifice is not attributable to cruelty. "It is a touching instance of the King's filial piety, deplorably mistaken, but perfectly sincere." The world to come is called by the Dahomans "Deadland." It receives the 'nidon' or soul; but in "Deadland" there are no rewards or punishments. Kings here are kings there, the slave is a slave for ever and ever; and people occupy themselves just the same as on earth. As the Dahoman sovereign is obliged to enter Deadland, his pious successor takes care that the deceased shall make this entrance in royal state, "accompanied by a ghostly court of leopard wives, head wives, birthday wives, Afa wives, eunuchs, singers, drummers, bards and soldiers." Consequently when a king dies some 500 persons are put to death, their cries being drowned by the clangour of drums and cymbals. This is called the "Grand Customs." Every year, moreover, decorum exacts that the first fruits of war and all criminals should be sent as recruits to swell the king's retinue. Hence the ordinary "Annual Customs," at which some 80 perish.
* * *
Source: Diversity Macht Frei