Jewess Albright Lectures America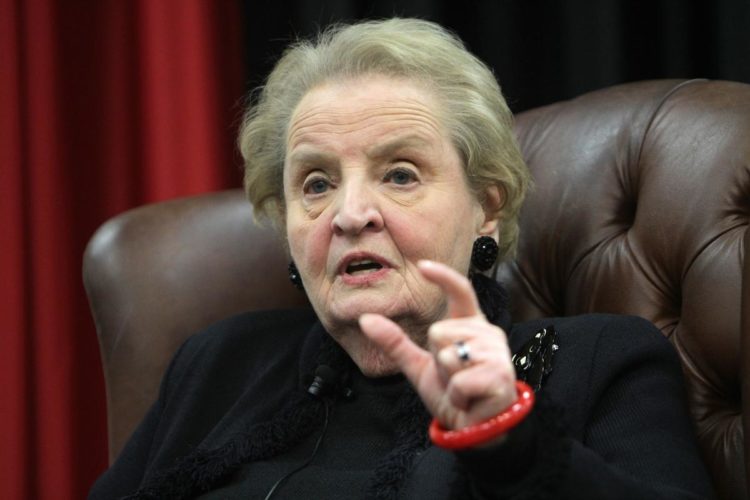 America must let itself be invaded by illegals so we can order Europe to do the same.
MADELEINE ALBRIGHT — who claims to have only discovered her "Jewish background" in 1996 — has written a book insinuating that Trump and the anti-immigration forces in Europe are "fascist". She appeared on the Andrew Marr show this morning to promote the book.
Asked about the policy of taking invader children away from invader parents, she describes it as "un-American" and insists "There's plenty of room for people in the United States".
One of her arguments for the US going easy on its invaders is interesting. If we don't let them in here, we won't have any credibility when we order Europeans to let them in there.
"It makes it very hard for America to tell Europeans what to do if we can't figure out how to be more humane ourselves."
* * *
Source: Diversity Macht Frei