Building Social Structures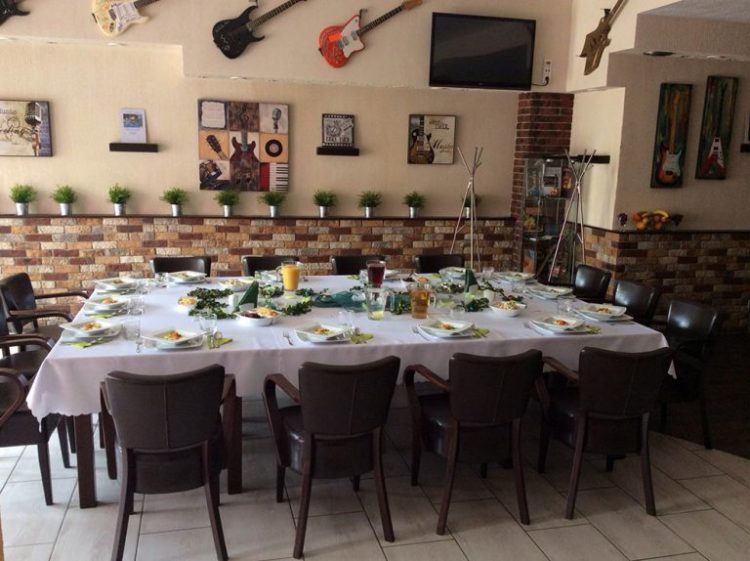 by Oleg Malzew
STRUCTURES MUST BE created for our new, emerging people. Racially-conscious White people need opportunities to meet, to communicate, to organize, to work, to plan, and, with a view to a balanced sex ratio, to celebrate all aspects of life with members of the opposite sex. A truly organic relationship among the sexes is important for for the future of our community.
The Principle of a Social Club
Social clubs are only for a certain clientele and the operators do not have to accept every troublemaker, ne'er-do-well, or opponent as a guest. The aim of a club bar is not to make a profit, but to cover the costs — which is practically an easy thing. No one has to earn a living from the club's income. That's a big advantage.
I know that in East Germany are many cities from which social clubs are missing. However — an old house with a vacant store can be found there with ease.
In an East German town with 40,000 inhabitants, a club bar for nationalist Whites was put into operation a year ago. The costs for the renovation of the pub amounted to 2,000 euros for building materials. The landlord donated tiles for 600 euros for the walls and flooring. Further assistance: three months' rental for free.
The rent:
Monthly rent: 200 euros
Additional costs: 100 euros
Rent and additional costs flow smoothly, although the pub is open only on Saturdays. Nationalists from the Czech Republic also appear sometimes.
In addition, it was learned that the pub is too small after a year's growth. Forty visitors bring it to its limits.
So, build up a structure in your region so soon you can say: Support your local pro-White club!
* * *
Source: White Europe