The Niggerization of the West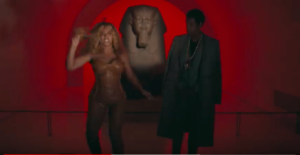 Let me preface this post by saying that, unlike your average NV contributor, I am not 100 percent dismissive of all rap, hip hop and Black culture, yet the glorified chimp-out featured below does not even come close to meeting my minimum baseline threshold of decency acceptable for public consumption in a civilized society.
What kind of self-respecting Aryan people tolerates this kind of degeneracy in their midst, and how on earth could this feral nigger-bop be lionized as some sort of high art?
On the plus side, this "music" video provides the best argument against race-mixing, "civil rights" and equality that I can think of.
* * *
Source: Youtube