Six Out of FBI's "Ten Most Wanted" are Non-Whites Misclassified as White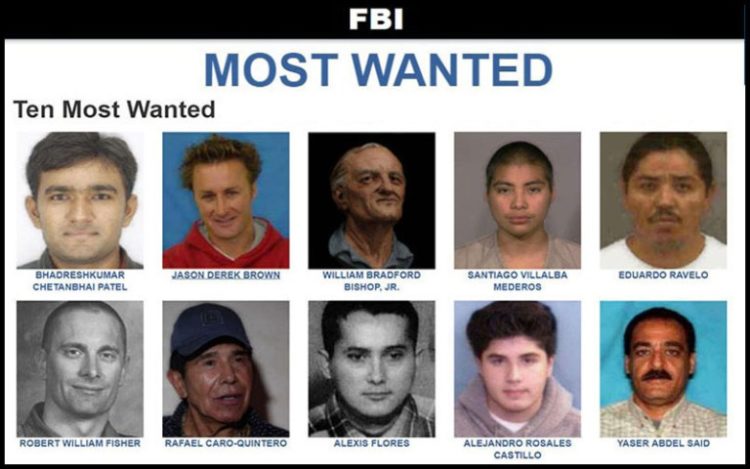 NON-WHITES MAKE UP seven out of ten of the latest Federal Bureau of Investigations (FBI) "Ten Most Wanted" list — and six are officially classified as "white" by the distorted racial classification system currently in use by the US Government.
The seventh non-White is an Indian who does not have racial classification on his "wanted" sheet.
The FBI follows the US Census Bureau's adherence to the 1997 Office of Management and Budget (OMB) standards on race and ethnicity which, define "races" as the following:
White — A person having origins in any of the original peoples of Europe, the Middle East, or North Africa.
Black or African American — A person having origins in any of the Black racial groups of Africa.
American Indian or Alaska Native — A person having origins in any of the original peoples of North and South America (including Central America) and who maintains tribal affiliation or community attachment.
Asian — A person having origins in any of the original peoples of the Far East, Southeast Asia, or the Indian subcontinent including, for example, Cambodia, China, India, Japan, Korea, Malaysia, Pakistan, the Philippine Islands, Thailand, and Vietnam.
Native Hawaiian or Other Pacific Islander — A person having origins in any of the original peoples of Hawaii, Guam, Samoa, or other Pacific Islands.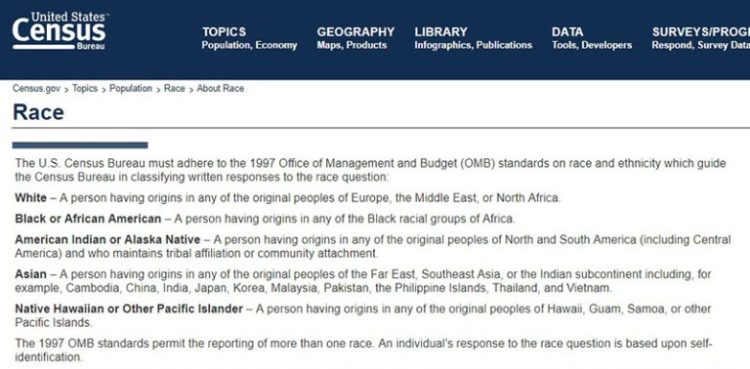 In other words, anyone who does not fall into one of the "black," "American Indian," "Asian," or "Native Hawaiian" is classified as white.
In this way, number four on the FBI list, Santiago Villalba Mederos, a "known member of the Eastside Lokotes Sureno (ELS) gang" with "ties to Washington State and the states of Guerrero and Morelos in Mexico," is officially classed as "white" according to his wanted sheet.
Mederos is wanted for "Unlawful Flight to Avoid Prosecution – Murder in the First Degree, Attempted Murder in the First Degree, Conspiracy to Commit Murder in the First Degree, Unlawful Possession of a Firearm in the Second Degree; Murder in the Second Degree."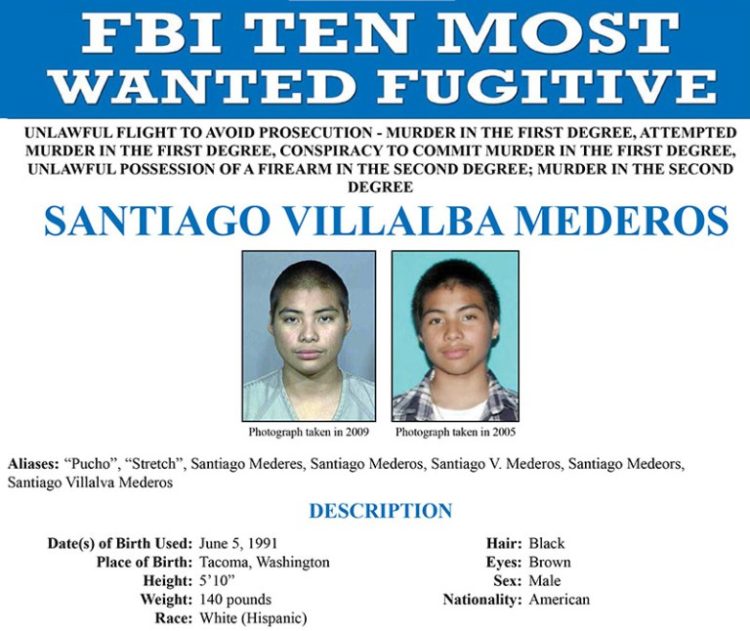 Number five on the FBI list, Eduardo Ravelo, who is "known to be a Captain (Capo) within the Barrio Azteca criminal enterprise and is allegedly responsible for issuing orders to the Barrio Azteca members residing in Juarez, Mexico," is also "white" according to the FBI.
Ravelo and the Barrio Azteca members act as "hitmen" for the Vicente Carrillo Fuentes Drug Trafficking Organization and are responsible for numerous murders, the FBI wanted sheet says, adding that "Ravelo has ties to Mexico and El Paso, Texas. He may have had plastic surgery and altered his fingerprints."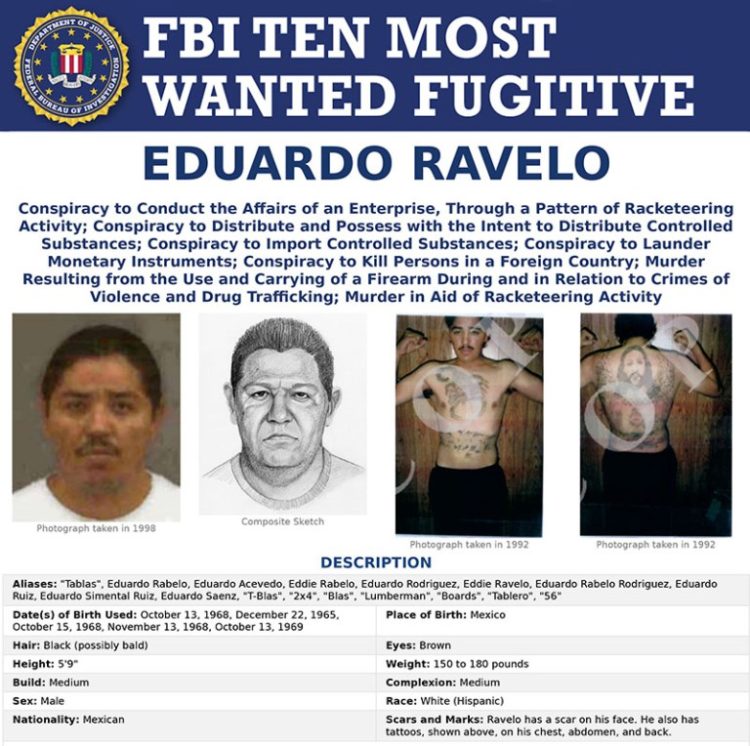 Rafael Caro-Quintero, number seven on the FBI list, is, according to the FBI, "considered a godfather of Mexican drug trafficking and wanted for the 1985 murder of a U.S. federal agent."
His wanted sheet also describes him as "white."
"Additionally, Caro-Quintero allegedly holds an active key leadership position directing the activities of the Sinaloa Cartel and the Caro-Quintero Drug Trafficking Organization within the region of Badiraguato, Sinaloa, Mexico," the FBI says.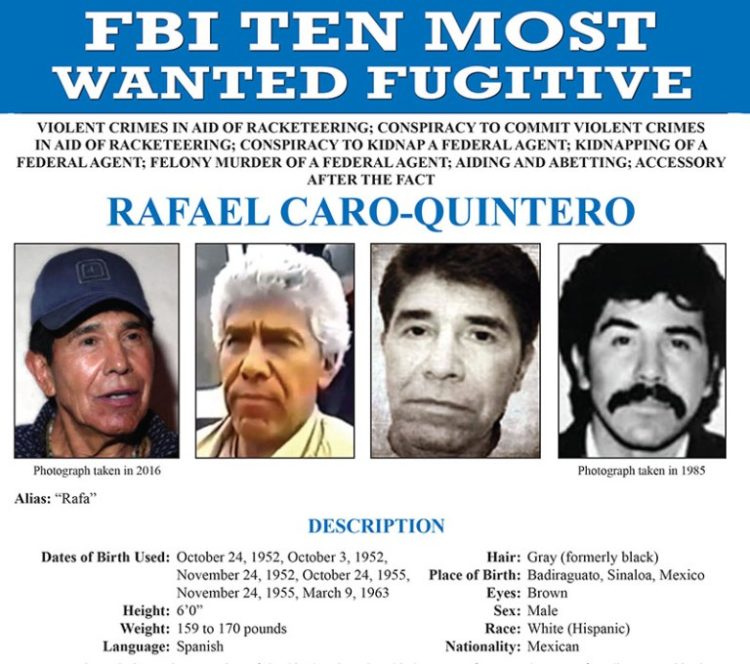 Alexis Flores, number eight on the FBI list, was born in Honduras, and is wanted for "the kidnapping and murder of a five-year-old girl in Philadelphia, Pennsylvania. The girl was reported missing in late July of 2000, and later found strangled to death in a nearby apartment in early August of 2000."
Flores is also, according to the FBI, "white."
Number nine on the FBI list, Alejandro Rosales Castillo, described as a "North Carolina teen charged with murdering his former girlfriend in 2016," a crime which involve the "female victim's vehicle was located at a bus station in Phoenix, Arizona, on August 15, 2016. On August 17, 2016, the victim's body was located in a wooded area in Cabarrus County, North Carolina, with a gunshot wound to the head."
According to the FBI, he is also "white" and "was seen crossing into Mexico and may reside in San Francisco de los Romo, Aguascalientes, or Pabellón de Arteaga, Aguascalientes. He also may have traveled to the Mexican states of Guanajuato or Veracruz."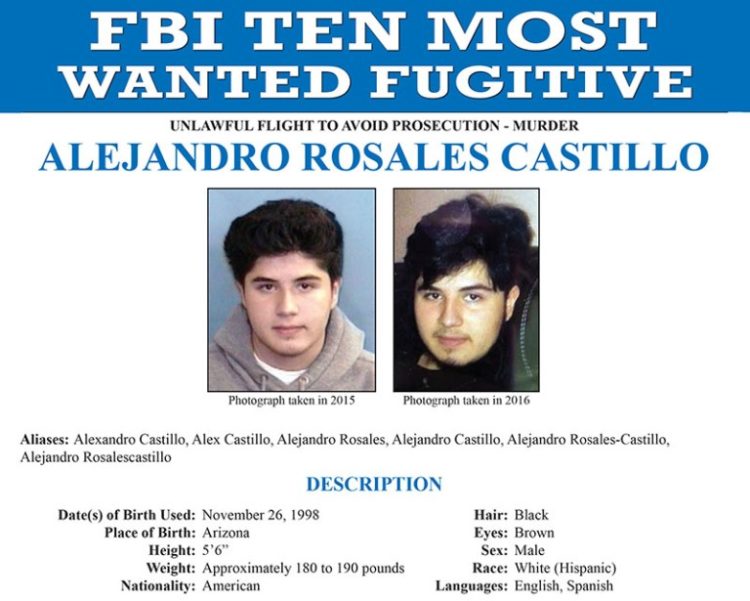 Number 10 on the FBI list, Yaser Abdel Said, who was born in Egypt, is wanted for the "murders of his two teenaged daughters. The girls died of multiple gunshot wounds on January 1, 2008, in Irving, Texas."
According to the FBI, this Egyptian is "white."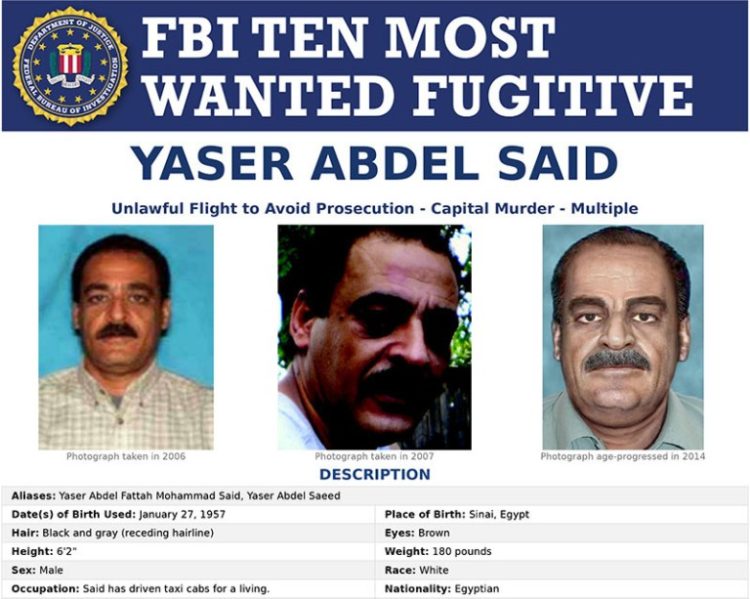 The seventh non-White, Bhadreshkumar Chetanbhai Patel, does not have a racial classification on his wanted sheet, but it states that he is an Indian national.
This misclassification is of far greater importance than just for the FBI's "Most Wanted" listing: it means that all of the race and crime statistics issued by the US Government are distorted — perhaps deliberately — to lay the blame for almost all non-White crime on Whites.
Working on the FBI's "Top Ten" list alone, it is therefore theoretically possible to assert that at least 60 percent — and likely more — of all crime in the US attributed to "whites" is in fact committed by non-Whites.
* * *
Source: New Observer