Only Blacks Can Be Citizens of Liberia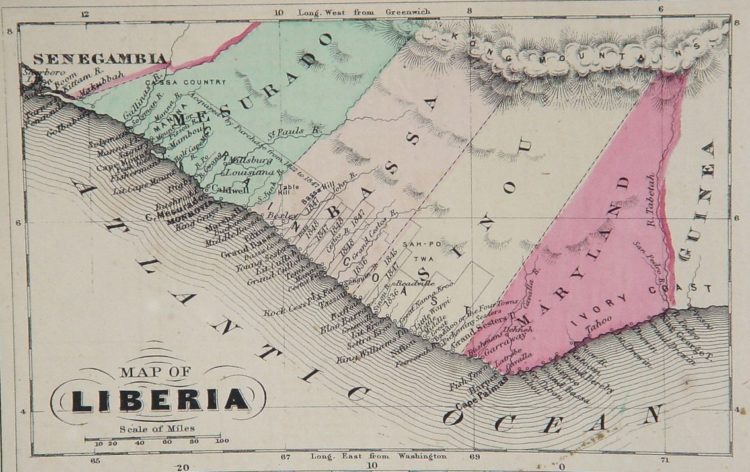 ARE YOU sitting down?
No?
Take your time.
Pull up a chair.
Have a seat.

Ready?
Because here's your shot. [Trump to let temporary legal status for Liberians expire, Axios, 3-27-18]:
President Trump announced Tuesday that he will let the Deferred Enforced Departure status for Liberians expire on March 31st as is scheduled and will not extend legal protection for them to remain in the U.S. Recipients of the special legal status who have been in the U.S. since 2002 will have a year before forced to leave the U.S.
The backstory: The special legal status was first implemented in 1999 shortly after Liberia's civil war, and has been extended every year by Clinton, Bush and Obama. The White House's statement says that Liberia "has made significant progress in restoring stability and democratic governance" and has also made progress in preventing Ebola outbreaks. The Department of Homeland Security has recently announced the end of Temporary Protective Status for those from El Salvador, Haiti, Nicaragua, and Sudan.
Okay, how about another shot? [A Decade of Aid Dependence in Liberia, Huffington Post, 8-13-2013]:
A decade ago, the Accra Comprehensive Peace Agreement ended 14 years of civil war in Liberia.
Under President Ellen Johnson Sirleaf — the first female head of state in Africa and winner of the Nobel Peace Prize in 2011 — much progress has been made. Elections have been held, debt has been forgiven and economic growth has been impressive.
The government has signed up to a host of international standards and best practices, related to everything from natural resources management to government transparency.
Since 2003, the international community has poured billions of dollars of aid into the country. In 2011 alone, OECD data indicates that Liberia received $765 million in official development assistance, 73 percent of its gross national income. Hundreds of international NGOs have set up offices and deployed staff to manage projects.
The United Nations spends more than $500 million a year on its peacekeeping force, which a decade after the peace agreement still totals 7,500 troops.
In spite of all this, Liberia is still one of the poorest countries on earth.
More than 50 percent of the population lives in extreme poverty on less than $0.50 a day, life expectancy is just 57 years, the population is one of the least skilled anywhere and illiteracy is above 60 percent. The U.N. ranks Liberia 182nd out of 187 countries on its Human Development Index, and Liberia was recently featured toward the bottom of Transparency International's Global Corruption Barometer.
Still sober?
Seriously, you must have a buzz going, right?
Well, here's the chaser. [Liberia Considers Allowing Non-Blacks to Become Citizens, Breitbart, 3-14-2018]:
In his first annual message to the legislature in January — roughly equivalent in ceremonial significance to a State of the Union address — Liberian President George Manneh Weah called for eliminating the "unnecessary, racist, and inappropriate" constitutional clause that bars non-blacks from becoming full citizens of his nation.
Liberia's top Muslim cleric responded this week by warning that black citizens would be marginalized and oppressed if the rules are changed. He accused Liberian residents who are not black of harboring dual loyalties and criticized Weah for appointing two Christians as his religious advisers instead of naming a Muslim.
In his address to legislators, President Weah said the constitutional requirement that all citizens of Liberia must be black "may have had every reason and justification" when the document was framed in 1847, because the country was mean[t] to be a safe home for former slaves "fleeing from the oppressive yoke of slavery imposed upon them by white slave owners."
"This may have been appropriate for the 19th Century and for the threats and conditions that existed at that time," Weah said. "However, here in the 21st Century, I am of the view that these threats no longer exist, and that conditions have changed. In these circumstances, it is my view that keeping such a clause in our constitution is unnecessary, racist, and inappropriate for the place that Liberia occupies today in the comity of nations. It also contradicts the very definition of Liberia, which is derived from the Latin word 'liber,' meaning 'liberty.'"
No way you are sober now.
Who fears a Black planet?
Knowing the history of Black Liberia (the Liberian Nationality Law), a nation where Africans in America were recolonized and had a chance to build their own Wakanda, you better believe the fear of a Black planet should be real.
All too real.
* * *
Source: Stuff Black People Don't Like