Most Non-Whites Don't Hate White Identity; Just One Group Does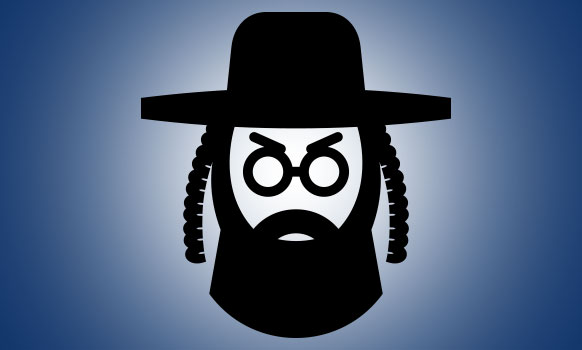 NAMs (non-Asian minorities) in Trump's America are afraid of a racially frustrated White person who is not allowed to have White identity. Dylann Roof is exhibit A, naturally. But had Roof been part of a White identity community, it would have been much less likely that he would have shot the Black people in the church — and NAMs know that. [NAMs are part of racial communities themselves, and they get it.]
NAMs in middle America want the Dylann Roofs out there to be part of a White identity community — and they want a White identity community that interacts with them in a way that is based on rules and not based on anti-White propaganda.
Being opposed to interracial marriage is not offensive to NAMs who aren't being paid to be "anti-racists," which is the vast majority of them.
When I explain eugenics to non-Asian minorities, they are in favor of it. They don't want genetic diseases either, and understand that there should be fit parents — and that people who would be unfit parents should be snipped. They aren't as worried about being regarded as unfit parents as they are sick of living in a chaotic society. They are confident that White people will be fair to them in a eugenics-based regime.
Middle America is poor, and struggling, and taking the Red Pill in a big way. Nobody out here believes in "liberal" BS anymore; nobody believes that the Disney Channel teaching kids to be disrespectful to their parents is "cool" or funny or cute — they hate that garbage, actually.
We are in a very different political and social climate now, one in which it is no longer possible to suppress White identity, White race-consciousness, and the desirability of a society based on scientific eugenics (and an energy efficient and renewable resource-using civil infrastructure).
So if actual Black and Brown people don't give a damn about White identity, who does? The anathema on White identity is a Jewish thing. Jews are tribalists, but don't want Whites to be tribalists because being a tribalist makes you more powerful.
The hate for White identity is purely a Jewish thing, because they don't want us competing with them. Simple as that. Non-Whites were recruited by Jews as foot soldiers to suppress White identity, but the colored army largely deserted at least a decade ago.
Liberalism and White guilt are taking us backwards. New stuff that might have been invented is not being invented because White boys aren't learning math any more — because White boys are supposedly the root of all evil — because we all gots to be ekwulz now.
But liberalism is a crusty old religion that we are all sick of. We're sick of going backwards; everyone is. We know that a better-functioning civilization is possible, and we will settle for nothing less than total independence, separation, and sovereignty for White people. Only then can we carry on our important work — including removing the plastics from the ocean and making life on Earth sustainable at all.
* * *
Source: Mindweapons in Ragnarok